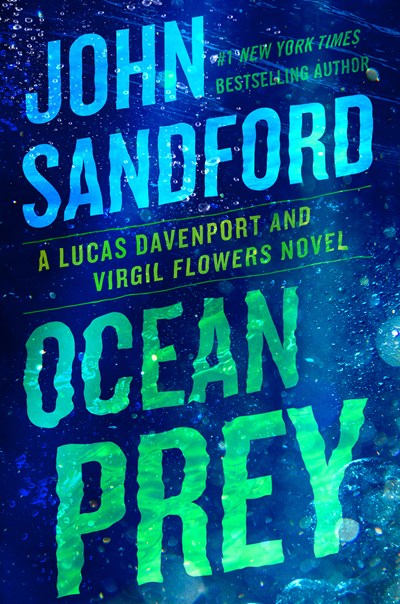 LibraryReads and Library Journal offer read-alikes for patrons waiting for Ocean Prey by John Sandford.
The St. Cyr series, and this entry in particular (following Who Speaks for the Damned), is highly recommended for readers who want their history appropriately dark and gritty, their politics dirty and corrupt, and their mystery fascinating, convoluted, and just as relevant now as it was then. Sebastian St. Cyr, with his foot in the aristocracy and his eye on justice, is a hero to be followed into whatever dark corner he investigates.
Spencer, author of various series featuring police officers ("Jennie Redhead"; "Monika Paniatowski") offers an intense, convoluted stand-alone. It's not always easy to piece together Rob's twisted thoughts and the police investigation, but readers who enjoy Spencer's works might want to try.
Readers who enjoy historical mysteries with a touch of romance will enjoy the period details and strong female characters, as well as Ella's colorful parrot, Montezuma.
Fans of the series will want to read this book in one sitting. It's wickedly full of twists, turns, and a dizzying array of pop culture references and witticisms.
This mystery has dark elements that contrast with the beautiful locale; it will please fans of the series, as well as those who appreciate noir novels in general. The characters are well developed, with their faults laid out for readers. The several strands of the plot are all brought together quite acceptably in the denouement, except for Cal's earlier crime, which is left to readers' imagination; the author intends this to be the last book in the series.
This atmospheric and fast-paced novel is a welcome addition to the series. Those who enjoy the interaction between Daniel and Miriam fford Croft may be disappointed since she only makes a brief appearance in this novel. Recommended to fans of historical British mysteries, such as those by Charles Finch and Charles Todd, as well as fans of Perry's other series.
Bohjalian's (Midwives) historical novel is full of twists and turns. Though not a typical suspense novel, the story has many of the page-turning plot lines of a thriller, and is sure to keep readers enthralled. Though it's set in the 1600s, Mary's story resonates today, as it addresses the role religious and societal expectations can play in the lives of individuals. A must-read and highly recommended.
Brunetti continues to delight, and this will do well in libraries where the series has proved popular.