Macmillan (What She Knew) is a master of suspense, and this latest engrossing tale does not disappoint. Stock up on multiple copies. [See Prepub Alert, 3/11/19.]
Lehane successfully manufactures drama and intrigue and offers up plausible red herrings, surprising readers as often as bewildering them with questionable character choices, but this quick read is mostly for patrons who enjoy modern murder mysteries and can withstand some well-worn tropes and stereotypes. [See Prepub Alert, 4/22/19.]
The heroine of this new series from Wingate ("Potting Shed" series) is a pushover for anyone with more confidence, including her daughter, her boyfriend, the secretary at the library, and the writers. Owing to her lack of knowledge and insecurity, the book feels too long. Fans of Golden Age mysteries would do better to read the authors themselves.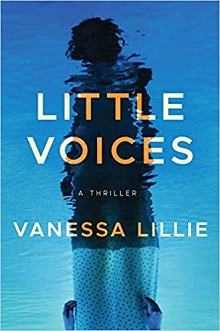 Fast paced and psychologically complex, this debut mystery has plenty of twists and turns that will appeal to fans of Gillian Flynn, Paula Hawkins, and Megan Abbott.
Marion's strong second installment in this series (after House of Ashes) will draw in readers with a penchant for mysteries with a supernatural twist and great characters cast in a fascinating setting.
Fans of this prolific author of crime dramas and either series will find this best-seller-list-bound novel hard to put down. Though it reads well as a stand-alone, this series is best read in order. [See Prepub Alert, 4/8/19.]
Preston's second "Horseshoer" mystery (after The Clincher) is another refreshing change from grim mysteries about serial killers and political plots. Readers of contemporary Westerns, horse fiction, and light mysteries will like this one.
This well-written, psychological thriller has a gripping plot that will satisfy fans of Val McDermid and Sharon J. Bolton. [See Prepub Alert, 4/8/19.]
Readers captivated by the works of B.A. Paris and Gillian Flynn will relish this psychological thriller. [See Prepub Alert, 3/11/19.]