A rich work that ably supports readers and teachers.
For the author's many fans and anyone who loves beautiful writing.
Recommended mostly for Hillerman's devoted fans.
Academic libraries and large Roth collections may want to purchase.
Recommended for all libraries, this anthology offers an engaging and highly relevant selection for American audiences.
Equal parts biography, literary analysis, and true crime, Birmingham's book entrances and entertains from the first page.
Wolk's light and humorous style appeals, and this work would be a marvelous addition to any library's collection. It will likely become a bible for serious comics fans and a useful introduction and reference guide for all others. Highly recommended.
Entertaining reading in itself, with references to some of the books he published in this era; a must-read for Sedaris's many fans.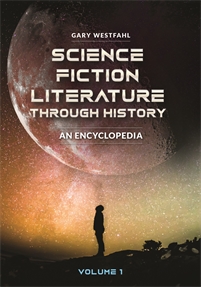 Although there are other similar guides to science fiction (from Routledge and Cambridge, for example), Westfahl's clear and lively presentation and comprehensive knowledge and background will appeal to fans of the genre, as well as students (middle school through college) who are researching specific sci-fi authors, works, or themes.