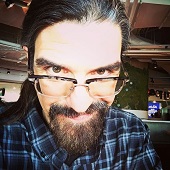 In my last column, I shared a conversation I had with Sally Pewhairangi, a New Zealand librarian working on a new website called The Library Boss. We explored how confidence in our abilities is just as important as competence. We finish our discussion this time with a deep dive into qualities that should be part of the information professional's skill set.
I chatted recently with New Zealand librarian Sally Pewhairangi, who shares her unique approach to encouraging library professionals on a new website called The Library Boss. Her ideas should inspire LIS students, new librarians, and seasoned professionals.
In a recent survey, I asked public library staff from all types of libraries across the United States to imagine what their perfect professional development (PD) learning experience would look like if neither money nor time were an issue.
How high is Mount Rainier? That question was one I remember from my reference class "scavenger hunt" assignments way back in my master's program at Indiana University. It was also one of the first questions I asked our new Amazon Echo during the holidays as I experimented with Alexa as a virtual assistant.
Budgets are tight. For many, webinars and online conferences have been a primary professional development tool of late. Attending a keynote is as easy as sitting down at your desk and plugging in headphones. But when there is money for conference travel, how do we maximize the potential for learning and growth face to face (F2F)? What's the value of F2F in a virtual, networked world?
For those with a newly minted LIS degree or soon to graduate, it's never too early to start putting yourself out there. And for those already on course in your professional life, please look for ways to help our next generation of library professionals along.
We've been talking about the power of a story for a long time in our field. Libraries have always been about access to the stories of the world, collected, cataloged, and placed on a shelf waiting to be discovered. Take some inspiration from these unique approaches to honoring stories of all kinds.
Remember this? Essential Skills + Mind-set² x Support = Success. How does the formula for success hold up with an engaged group of international librarians working to build a model of the 21st-century library professional? At the Next Library Conference in Aarhus, Denmark, I found out, along with my workshop coleaders Jan Holmquist, assistant library director, Guldborgsund Public Library, Denmark, and Mylee Joseph, consultant, Public Libraries and Engagement Division, State Library of New South Wales, Australia.
The following cry echoed through the Dokk1 library in Aarhus, Denmark, from participants in the Next Library 2017 conference as a morning icebreaker/creativity exercise: "Yes, we made a mistake!" Mistakes were encouraged and celebrated during the three-and-a-half-day International Festival for library folk in June, intended, the conference website notes, as a "patchwork" of colearning, cocreative, participatory, engaging, pluralistic, and interactive meetings.