The rotating cast of unscrupulous lawyers may exhaust readers' patience; as the author notes early on, there are no heroes in this book. Still, it's an absorbing tale that's sure to hold the interest of those interested in books on corporate crime.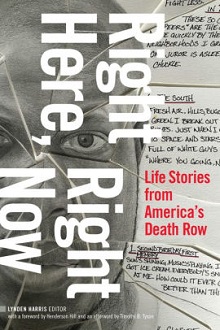 This volume packs a punch and gives a voice to those whose stories need to be fully heard. Libraries, especially those seeking to expand collections related to criminal justice and the politics surrounding issues of race and class, should purchase this title.
A vivid portrait of the complications that family dynamics, religious considerations, and investigative errors produced to obfuscate justice, and the depths to which an abusive master manipulator is willing to go to continue that obfuscation. True crime fans will be satisfied.
An important book that will enlighten readers about the disturbing impact of gold mining in the Amazon
True crime fans and history lovers will appreciate this well-researched and nuanced biography of one of America's most notorious gangsters.
An exhilarating yet intricate tale of mind-boggling fraud. Readers will be rapt; hand this one to fans of David Enrich's The Spider Network: How a Math Genius and a Gang of Scheming Bankers Pulled Off One of the Greatest Scams in History.
Dark, foreboding, and emotional, this title is as gripping as a thriller and laced with cogent insights--McGarrahan stresses that sometimes there isn't an objective truth to uncover. Fans of Michelle McNamara's I'll Be Gone in the Dark will be spellbound.
An accessible account that will make a worthy addition to collections on racial justice and police brutality.
Blending memoir with sharp commentary on social justice issues, Brooks's empathetic work is ideal for readers curious about policing and police reform in the United States.