Roth's well-written, deeply researched work is a must for those in the criminology and criminal justice fields, but interested general readers will find it accessible as well.
A well-researched, eye-opening study that will appeal to readers of criminal justice and sociology.
Bismuth has made an important contribution to the growing landscape of books documenting the opioid epidemic (Beth Macy's Dopesick; Ryan Hampton's American Fix; Ben Westhoff's Fentanyl, Inc.). Readers horrified by the effects of the opioid crisis will appreciate.
Blending historical narrative and true crime, this is compelling reading for anyone interested in First Nations cultures or cold case research.
A solid addition to any true crime collection, this work implores us to consider the human costs of criminalizing abortion.
True crime buffs will enjoy reading this one
This memoir about undercover police work will appeal to fans of Joseph Pistone's excellent Donnie Brasco and Michael McGowan's Ghost.
Whether or not readers have a strong grounding in the law, they'll be stirred by the connections the book draws among Hamilton, current events, and history.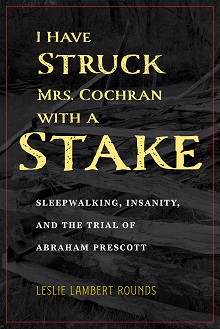 Ideal for serious scholars of criminal history.