An insightful, impactful book for all social and criminal justice readers, and fans of Matthew Desmond's Evicted and Sudhir Venkatesh's Gang Leader for a Day.
This engaging book has something for everyone; it can be read as a spy thriller, an examination of U.S.-China relations, or a case study of agricultural espionage.
This book purposely offers more questions than answers as Urofsky leads us to consider how law should best combat the legacies of racism, sexism, and ableism in order to open doors of opportunity to previously excluded groups. A thought-provoking read.
Weaving legal, political, and social history, Cohen creates a richly detailed, but accessible, account for all interested in the personalities and politics that have shaped and are continuing to shape not only the U.S. criminal justice system but also the fabric of American life. A must-read.
While there are many other books that discuss these cases, Mitchell's active participation in the investigations provides a unique perspective. Recommended for readers interested in civil rights-era American history and legal nonfiction.
Goldfarb's clearly written and well-researched book is recommended for history and legal studies audiences. For further reading, suggest Corinne May Botz's The Nutshell Studies of Unexplained Death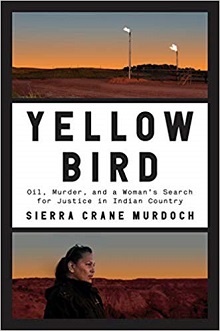 Required reading for all fans of true crime, particularly those interested in the intersections of poverty and environmental justice, along with Native studies.
At times meandering and lacking the amount of detail about the case some readers might wish for, Spence's book nonetheless thoughtfully portrays justice both manipulated and denied in this sharp indictment of the treatment of indigenous people.
A fascinating book worthy of being associated with the title's literary sleuth. Readers will want a follow-up so they can discover more of Heinrich's cases as told through Dawson's great storytelling. For fans of Michelle McNamara's I'll Be Gone in the Dark and other true crime works.