The second collaboration between Hawke (A Bright Ray of Darkness) and Ruth (Freaks of the Heartland) is an emotionally complex hard-boiled thriller.
Though it lacks the intense, visceral thrill of his best work, the latest manga from prolific creator Ito (Lovesickness) is still a chillingly unpredictable tale of cosmic horror that builds to an apocalyptic, yet strangely hopeful ending.
Mattioli (Joe Galaxy) pushes the raging libidinousness and exaggerated violence found in many classic cartoons to berserk extremes in this thoroughly demented, wildly entertaining dark comedy.
Madden (99 Ways To Tell a Story) displays a keen mastery of numerous visual and narrative styles. A formally inventive, deeply emotional tale, reminiscent of Italo Calvino's If On a Winter's Night a Traveler.
Galvañ presents this speculative fiction novella in oddly angular compositions filled out with bright blocks of pastel and primary colors, making it as visually distinctive as it is emotionally resonant.
Simmat's (Wine: A Graphic History) script is somewhat convoluted, but the plot progresses at a thrilling pace, packing in plenty of action and enough big ideas about transhumanism and black magic to fill several volumes of manga. The real draw here are illustrator Yoshimizu's (Ryuko) fascinatingly energetic page compositions, detailed architectural drawings, and skill at conveying movement through physical space.
Open-minded adult audiences might thrill to watch Hernandez (one of the comic book medium's most revered storytellers) allow his imagination to run wild, without restrictions.
An unsentimental chronicle of a difficult period in United States history and in Lewis's life. Lewis makes clear that creating meaningful change is a contentious, complicated, and, most importantly, continuous process.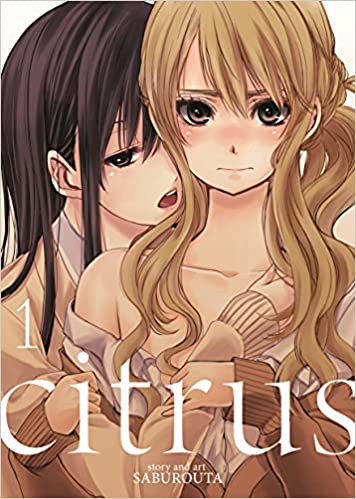 Even after Pride month, it's important to ensure that your library's collection includes titles that feature LGBTQ characters. Additionally, as manga's popularity skyrockets and demand increases, so too will the need for inclusive books in the genre. Here are six manga that star characters of diverse sexualities.