Every educator, from kindergarten teachers to graduate and undergraduate school teachers, struggles with reducing distraction in the classroom. Lang tackles this problem by offering strategies for students and constructive approaches and tools to encourage attentive behavior.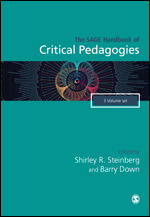 Most appropriate for advanced students, think tank members, and scholarly researchers.
Administrators, high school counselors, politicians, and college students will find significant value in this work, which offers not a final answer to the questions raised around higher education, but a starting point for further inquiry.
This well-researched work is an invaluable tool for college-bound students and their families, guidance counselors, and college admissions personnel.
Highly recommended for families with children with unique learning styles.
Furda and Steinberg provide a high level of detail, making this volume useful to parents who haven't been through the process before as well as to those familiar with it. A helpful guide for parents with children approaching college age.
This extensively researched, well-written examination of racism, integration, and violence in the postsecondary environment is a major contribution to the field of higher education.
Undergraduate students considering graduate school as well as current graduate students will find the information contained here helpful, making this a useful guide for college and university libraries. Highly recommended for anyone curious about what to expect in graduate school.
Highly recommended for college faculty and administrators, and anyone interested in how college students can find meaning and purpose in life.