This is not a weight-loss cookbook, and Hunt doesn't intend it to be. Instead, she considers it a starting point for anyone living with chronic illness or autoimmune disease to get ideas and inspiration. A worthy follow-up to Healthyish that can more than stand on its own.
A highly recommended, extremely well-produced collection of Heatter's best recipes. Perfect for all experience levels.
This approachable cookbook is about the food; the recipes take front and center stage with only a short introduction and a comprehensive index framing them. A treat for novice to advance cooks who want to focus on using a single pot.
Multiple recipes illustrating each technique allow for experimentation and different options to master each method. Perfect for newbies who want to impress or experienced cooks looking to level up.
Readers ready to experiment with tacos and their accompanying tequila cocktails will appreciate these delicious, easy-to-follow recipes and tasty cocktail pairings.
Morton's enthusiasm and knowledge about sourdough are undeniable and his candid voice speaking to home bakers is refreshing. Recommended for new and experienced bakers alike.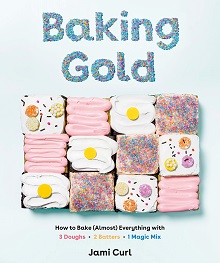 Great for beginning to intermediate bakers, and a perfect addition to all culinary collections.
A delightful and inspiring cookbook that guides bakers of all levels through the mix-and-match mentality of experienced pastry chefs. Highly recommended for established fans of Ansel and creative recipe construction.
Readers interested in Sri Lankan or regional cuisine will be intrigued, as will those seeking more about the evolution of food as culture.