There are many terrific examples of New York speech throughout this text and White contextualizes them all extremely well. Highly recommended.
This new bible of lessons and practices for creators across media will likely appeal to readers curious about behind-the-scenes realities of those who bring to life today's most popular and intelligent entertainment.
This collection will make readers wish Carr was still here to share his observations. A must for aspiring journalists and fans of Carr who want to read more of his award-winning reporting.
Particularly strong when it comes to highlighting marginalized voices and the technologies used for global communication. While timely and a nice introduction to mass media in today's society, however, it is not a replacement for more comprehensive titles.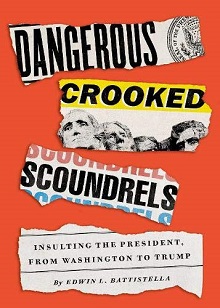 This authoritative handbook reveals how insults have always been a part of American politics
Ward's journalism skills shine, putting readers on the front lines. Readers interested in the life stories of intrepid women journalists and the nature of investigative, international journalism will be captivated by this engrossing account.
Highly recommended for anyone who thinks they have a book in them.
Readers interested in Gilded Age history and its parallels to contemporary society will enjoy learning about this trailblazing publication.
For anyone curious about where everyday English words "come from," this accessible text will prove to be an enticing choice, as well as a useful guide for general readers seeking resources on English usage and popular linguistics.