For readers who wish to know more about how history is written, its influencers, their writings, and how figures such as Carson fall from grace. An excellent addition for women's studies collections.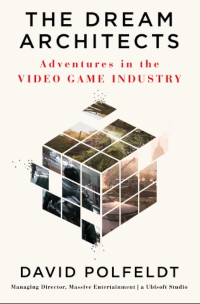 David Polfeldt, of Massive Entertainment, offers insight on working in the video game industry. Sid Meier tells the story of creating the influential gaming series, Civilization.
Gabler explores the life and legacy of Ted Kennedy. Logevall writes a masterful first volume on the lasting influence of John F. Kennedy.
This striking personal account may serve as an inspiration to anyone facing difficulties in life. For fans of Rinker Buck's The Oregon Trail and William Least Heat-Moon's Blue Highways.
While a lengthy first volume, this study is accessible and entertaining. A wide array of history buffs, and readers previously reluctant to consume a Kennedy biography, will enjoy this highly recommended account.
This thorough account of a remarkable life will have wide appeal.
The thorough and riveting narrative of both Philip and Alexander's lives and accomplishments makes this an ideal choice for the general reader, with some fresh insights to offer to those familiar with the subjects as well.
Recommended to those seeking personal accounts of survivors of sexual violence, and those who have followed Queena's story.
A tremendous biography and a great study of philanthropy that will have strong YA crossover appeal.