Hausmann's English-language debut is absorbing and sinister, with a tightening web of psychological intrigue. Tiny clues are steadily inserted into this fast-paced, shivery tale with an unforeseen denouement. Inevitably likened to Emma Donoghue's Room, also suggest Sarah Pinborough's Behind Her Eyes.
The follow-up to Cox's award-winning The Man on the Washing Machine includes a delightful amateur sleuth and eccentric characters with appeal for fans of traditional mysteries. The intricate plotting will keep readers guessing.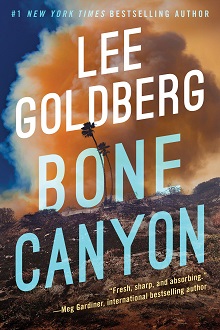 Goldberg follows Lost Hills with a riveting, intense story. Readers of Karin Slaughter or Michael Connelly will want to try this.
Recommended for readers interested in birds, the subculture of bird-watching, and stories of personal discovery and change.
The definitive guide for scholars and fans alike to all things Masterpiece and Mystery!
Polk's (Witchmark) foray into a society of magic and politics places the woman in the secondary role, but neither Beatrice nor Ysbeta will stay in place. Fans of romantic fantasy set in a multicultural world will find this a fascinating read.
The second of the "Poison War" series (after City of Lies) raises the stakes with a plot of thrilling suspense and characters who are dynamic. Readers will be clamoring for the next book in the series.
The second half of this duology (after The Queen of the Conquered) is a powerful look at colonialism, oppression, and rebellion, and all that it can cost the individuals involved.
This electrifying planetary adventure features a hardscrabble family that earnestly addresses issues of addiction, gender, sexuality, and disability while surviving storms of all sorts in the hostile clouds of Venus. Highly recommended.