Design Institute 2020
Join Library Journal for our virtual Design Institute 2020. Whether you're looking to revamp your space as we continue to deal with COVID-19, or plan for future building/design projects, you'll find ideas, information, and inspiration—no matter your budget!
This new and comprehensive online virtual event will feature noted architects and vendors in library design who'll address design trends, spotlight case studies, and answer pressing questions from the field. Topics will include retooling physical space for staff and patron safety, innovating to address social and racial equity and inclusion, funding new and renovated buildings in a down economy, and more. Attendance is free to librarians, their board members/trustees, and local officials.
Throughout the day, you will engage with presenters in live and pre-recorded webcast sessions. You'll attend architect-led breakouts featuring design challenges submitted by your counterparts, and you'll visit the Virtual Exhibit Hall where you can sign up for one-on-one chats with sponsors in their booths and learn more about service and product offerings. A comprehensive selection of sponsors' resources will be available to attendees to 'take home,' and the event will be available for on-demand viewing for three months following its live broadcast.
We are anticipating an unprecedented number of library and education professionals to attend this event, so you may find the environment or live sessions become full during the day.
But fear not! All sessions and author chats will be available for viewing on-demand within an hour of their initial broadcast, and the entire event will be available on-demand until Feb. 18, 2021.

By registering for this event you confirm that you have read and agree to our Code of Conduct.

If you have any questions, email us at ljevents@mediasourceinc.com.
If you are a service provider or publisher and would like to sponsor the event, please contact
Advertising Director Roy Futterman.
10:30 AM - 11:00 AM ET| Visit our Exhibitors
10:30 - 11:00 AM ET | In-Booth Chats
Open Discussion with Arch Nexus (Arch Nexus)
Library Architecture (Group 4 Architecture)
Ask an Architect! (Johnston Architects)
Libraries: a Catalyst for Communities (Tappé Architects)

11:00 - 11:05 AM ET| Welcome: Meredith Schwartz, Editor-in-Chief, Library Journal

11:00 AM - 11:45 PM ET| Opening Keynote: Rivkah Sass, Director/CEO, Sacramento Public Library, CA
Sass, who led her team to win the inaugural Library Journal/Jerry Kline Community Impact Award in 2019, discusses how the pandemic has given us the opportunity to creatively rethink our spaces, services, and staff and urges us to move away from the idea of the library as monument to library as accessible community asset.

11:50 AM - 12:30 PM ET| Architect Panel: Moving from Crisis to Innovation
How will innovations implemented during the pandemic--e.g., zoom programming, curbside pickup, remote work--continue to impact spaces for both staff and users as libraries reopen. And what are the implications for furnishings and fixtures, for ventilation and air quality, and for creating a cost-effective, COVID-ready facility.
Panelists
Jeffery L. Davis, AIA, LEED AP BD+C, Senior Principal / Director of Social Equity, Arch | Nexus
Jeffrey M. Hoover, AIA, Principal, Library Design Director, Tappé Architects
Jim Kovach, Senior Associate, VMDO Architects
Moderator: Kimberly Johnson, CEO, Tulsa City-County Library, OK
11:50 - 12:30 PM ET | In-Booth Chat
Live chat with Amy Crawford, NCIDQ (Anderson Brulé Architects)

12:40 PM - 1:20 PM ET| Architect Panel: Building Community Beyond COVID
Libraries are central to community, but COVID has quashed in-person gatherings. How can architects help us reassess spaces for community meetings and programming, as well as collaboration and study, while ensuring safety and equitable access for those lacking computers or the internet or excluded by poverty, race, or physical abilities.
Panelists
Pamela Anderson-Brulé, FAIA, President & Co-Founder, Anderson Brulé Architects
Peter J. Bolek, AIA, NCARB, President and Director of Design, HBM Architects
Andrea Marie Gifford, LEED, Principal, Director of Interiors, Group 4 Architecture
Ray Johnston, FAIA, Partner, Johnston Architects
Moderator: Richard Reyes-Gavilan, Executive Director, District of Columbia Public Library

1:20 PM - 1:50 PM | Break in Program. Visit Exhibit Hall
1:50 - 3:20 PM ET | In-Booth Chats
1:20 - 1:50 PM ET Open Discussion with Arch Nexus (Arch Nexus)
1:20 - 2:20 PM ET What's your design challenge? The architect is in! (Group 4 Architecture)
1:20 - 1:50 PM ET Ideas for Challenging Renovation Projects & Implementing Flexibility (HBM)
1:20 - 1:35 PM ET Awkward Teen Space (Tappé Architects)
1:30 - 2:00 PM ET Revolutionary Library Design Q&A (Open the Book)
1:50 - 3:20 PM ET Open Discussion with Arch Nexus (Arch Nexus)

1:50 PM - 3:20 PM ET | Concurrent Architect Breakouts
The interactive architect-led breakouts feature Design Challenges submitted by attendees. You can select one based on its similarity to your own project, in size, scope, etc., or choose to go farther afield. In addition to brainstorming ideas, architects will help guide you to solutions.
3:00 - 4:00 PM ET | In-Booth Chat
Enhance customer satisfaction with return & sorting, pick-up lockers and longer open hours (Bibliotheca)

3:20 PM - 3:50 PM ET| Break - Visit our Exhibitors
3:20 - 3:50 PM ET | In-Booth Chats
Open Discussion with Arch Nexus (Arch Nexus)
Planning to Plan (Group 4 Architecture)
A Library for the Kids (Tappé Architects)
totalAMH + Library Design (Tech Logic)

3:50 PM - 4:30 PM ET| Architect Panel: Future Forward
Our architects will call out the two or three things they've learned during the pandemic that will inform library design over the next five to ten years.
Panelists
Pamela Anderson-Brulé, FAIA, President & Co-Founder, Anderson Brulé Architects
Peter J. Bolek, AIA, NCARB, President and Director of Design, HBM Architects
Jack Chaffin, AIA, NCARB, LEED AP BD+C, Partner, Johnston Architects
Jeffery L. Davis, AIA, LEED AP BD+C, Senior Principal / Director of Social Equity, Arch | Nexus
Jeffrey M. Hoover, AIA, Principal, Library Design Director, Tappé Architects
Jim Kovach, Senior Associate, VMDO Architects
David Schnee, Principal, Group 4 Architecture
Moderator: Lisa Peet, News Editor, Library Journal

4:35 PM - 5:15 PM ET| Closing Keynote: John Chrastka, Executive Director, EveryLibrary and the EveryLibrary Institute
Taking The Political Temperature
Chrastka, founder of EveryLibrary, the first nationwide library PAC, addresses how to gauge your community's priorities and put the library at the top of the list, even in a down economy.
Panelist:
Meredith Schwartz, Editor-in-Chief, Library Journal
John Chrastka, Executive Director, EveryLibrary and the EveryLibrary Institute
5:10 - 5:40 PM ET | In-Booth Chat
Open Discussion with Arch Nexus (Arch Nexus)

5:15 PM - 5:45 PM ET| Visit our Exhibitors
5:15 - 5:45 PM ET | In-Booth Chats
Live chat with Katherine Rivard (Anderson Brulé Architects)
Making Places for People in the Library (Group 4 Architecture)
BYOBB: Bring Your Own Books and Beer! (Tappé Architects)

On-Demand Sponsor Sessions
Available Starting at 11:00 AM ET
ABA & Library Design: Why ABA Designs Libraries and the Inspiration Drivers
ABA's library design experts share what is personally inspiring about working on libraries with librarians and a glimpse of their thought processes and design insights. Hear from ABA co-founder Pamela Anderson-Brulé, FAIA; design principal Mark Schoeman, AIA; associate principals Jason Hull, AIA, and Katherine Rivard; and interior design associate Amy Crawford, NCIDQ.

Arch | Nexus: Library Facility Masterplanning
Human-Centered library planning is at the forefront of libraries connecting with their communities. Libraries provide essential services for their communities making you a critical part of your community's sustained resiliency. Learn about the role public outreach plays in planning while being introduced to principles of community resiliency and building resiliency. What's more, stay tuned for some announcements and a special guest who is having a huge impact on the future of libraries.

Bibliotheca Helps Libraries Innovate
Join bibliotheca's Global VP of Marketing to discuss strategic pivots, keeping people safe and why convenience truly is king.

Group 4 Architecture: Radical Transformation
From abandoned supermarket to award winning library. Check out the story of the remarkable transformation of the Olathe, KS Indian Creek Library.

Take a Walk with HBM Architects
Join us for a quick tour of 3 branch libraries to see new ideas in merchandising, children's interactive elements, seating areas, study spaces, and gathering / event spaces.

Johnston Architects: Redesigning Libraries in a Post-Pandemic World
Ray Johnston FAIA has spent his career helping libraries adapt to the evolving needs of patrons, making it easier to interact, engage, and build community in library spaces. But when COVID-19 hit, those open and inclusive spaces left some feeling vulnerable and library services halted around the country. Johnston Architects has developed practical solutions to library design that, when coupled with minor shifts in personal behavior, will meet the needs of a post-pandemic public. We'd like to introduce you to The Healthy Family.

Opening the Book: Revolutionary Library Design
New library buildings often end up with traditional library interiors. The story of Milton Public Library shows how the shelving layout at the core of every library can be re-imagined to match the building aspirations. Get this right and both footfall and circulation will out-perform all expectations!

Tappé Architects: Changed & Changing Libraries
Libraries have slowly evolved over time, but in the first 2 decades of the 21st century they began to change rapidly "from stack space to social place." Now, with the social and physical ramifications of the Pandemic, Libraries are adapting even faster, working in new and innovative ways to bring their services to the populace. We'll take a look at some of those initiatives and how your built environment can support them.

Tech Logic: totalAMH + Library Design: Insight from 23 Years of AMH Design and Installation
Tech Logic do a wonderful job expressing the personality of the library through their building designs. With over two decades of experience, Tech Logic seeks to partner with these Designers and Libraries on how to best optimize the installation of totalAMH Sorting Systems. Learn how our insight and experience can not only generate the greatest ROI from an AMH install, but also accentuate and highlight the aesthetic and design of your Library construction or renovation.

VMDO Architects: Library Design Strategies in the Age of Social Distancing
Library Designer Jim Kovach provides an overview of architectural strategies librarians might consider employing to create a safe and welcoming environment during COVID-19. In addition to guidance on service trends, maintenance, and space allocation, Jim offers best practices for adjusting physical spaces for social distancing to ensure safe reopening.
Breakout Challenges


Sheridan Library, CO
Arch | Nexus
Part of Arapahoe [county] Libraries, Sheridan Library, located in the small city of Sheridan, near Denver, serves a diverse population of 5,564, many of whom are students who swarmed the library after school, pre-coronavirus. Then, the design challenges were noise mitigation and effective use of the 10,000-sq. ft. space. There were frequent complaints about noise, particularly from patrons working on computers next to the meeting room. There wasn't enough room devoted to the students, either. And the staff, a creative group, needed a workspace (the staff area is undersized) and a place to efficiently store art and craft supplies. In addition to these design challenges, the library is now grappling with how to make the library inviting and yet keep staff members and patrons safe during COVID-19. Floor space has been opened up, but there are piles of unused furniture and haphazard looking service points. The management team would also like to enhance use of outdoor space. The goal is a beautiful, easy-to-navigate, and safe space for patrons and staff.
---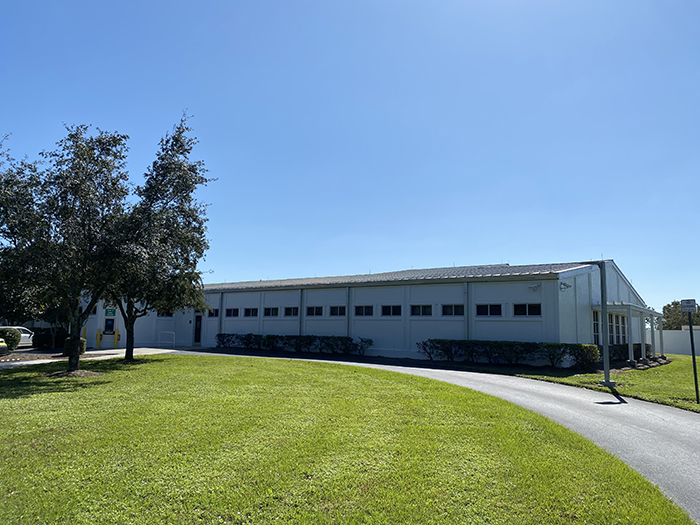 East County Regional Library, Lehigh Acres, FL
Group 4 Architecture
A regional facility in the Lee County Library System, East County Library's challenge is the reallocation of an 8,000-sq. ft. space, now the library's soon-to-be-moved processing center. The processing center, though part of the 40,000-sq. ft. library, is essentially a separate structure, with its own parking lot, roll-up doors, and no interior walls. The building is situated between a middle and high school and services the Lehigh Acres community of 100,000 residents, mostly retirees and young families. The library leadership hopes to partner with another county department or local nonprofit to program the space to attract more visitors and serve the demographic. Ideas include a free, shared workspace with wifi and conference rooms; a computer lab; a children's library and learning space; a farmer's market with sliding-scale vendors and an agricultural demonstration area; a rec center with classrooms, gym, and indoor track; and a workforce support makerspace.
---
Cabarrus County Public Library, Concord, NC
HBM Architects
The five-branch Cabarrus County Public Library is adding a new branch to its existing facilities, most of which are small, and prior to the pandemic, overcrowded. The suburban library system serves a population of some 200,000 near Charlotte, NC. To conserve funds and meet multiple needs, the new branch will be combined with a senior center and also house library administrative offices. The branch will be situated in a community that is technologically savvy, younger working families and will provide a maker space and other advanced technology. The library team is challenged with designing a space with multiple common areas (meeting rooms, auditorium) that can serve both the library and senior center, while also meeting the needs of the community. Each department will also have its own space, so balancing practical design with optimal functionality is key.
---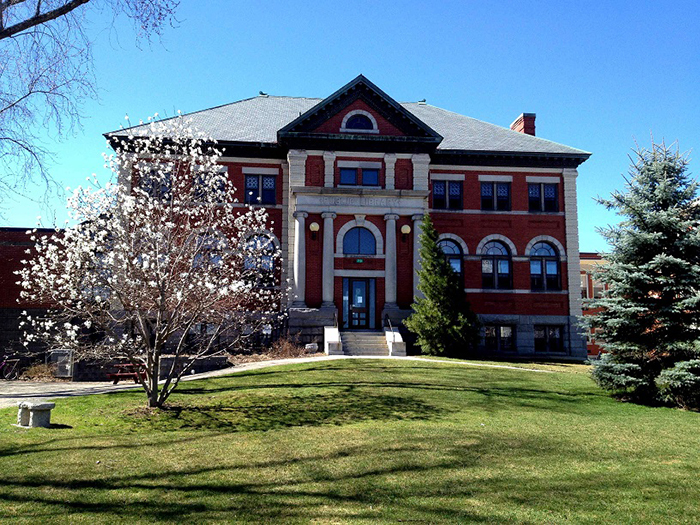 Dover Public Library, NH
Tappé Architects
Dover Public Library, situated five miles from the University of New Hampshire, serves apopulation of 32,000 in the fifth largest city in New Hampshire. Built in 1905, this busy Carnegielibrary is bursting at the seams. The community loves its old oak library, but the space cannotmeet the needs of a 21st-century facility. There is no place to add onto the building, so libraryleadership is looking for a creative renovation. The current library has limited ADA access, fewelectric plugs, blind spots, and no space for staff offices. Bathrooms need to be reconfigured.Besides updating, the goal of renovating the 25,000-sq. ft. building is creating betterprogramming space and flow, while working within the constraints of ADA guidelines.
---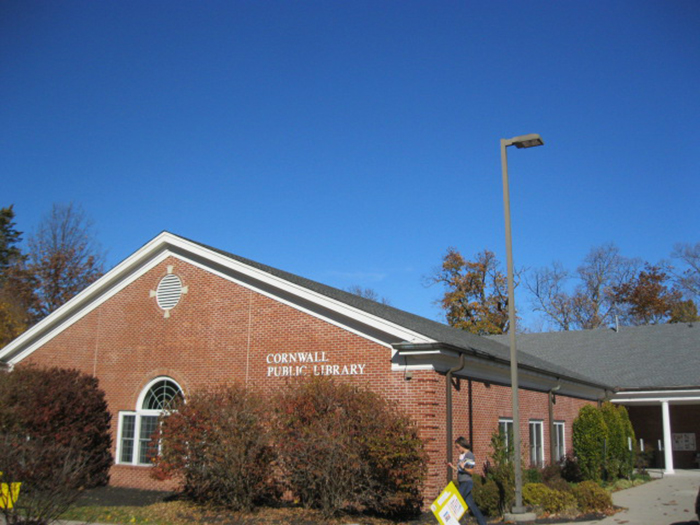 Cornwall Public Library, NY
VMDO Architects
Serving a population of 17,000 people in suburban Cornwall, NY, the 10,260-sq. ft. Cornwall Public Library is hoping to convert the current building into a more fluid space to provide spaces for study and programs. Among the goals for this renovation are creating spaces that could be transformed to more easily accommodate larger gatherings; designating areas that promote use of the library for indoor programming in the age of social distancing; providing study areas throughout the library, while maintaining space for the physical collection; adding a new area for local history, which was displaced by a smart space; and revamping staff work space so back office personnel can all come in together on a normal work day.
---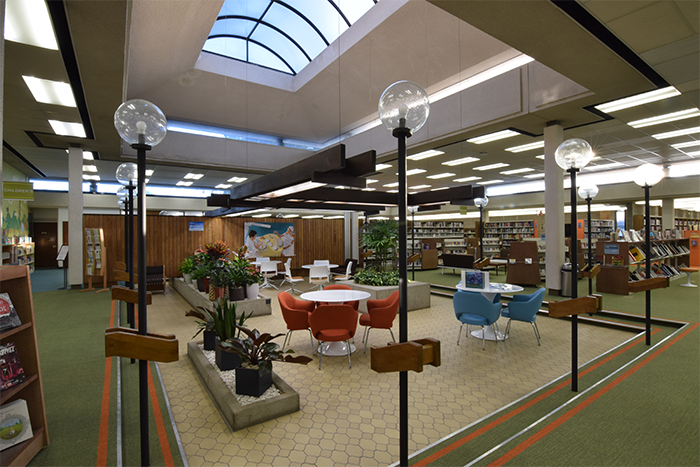 Altadena Library District, CA
Anderson-Brulé Architects
The library's beautiful mid-century modern Main library building, opened in 1967, needs updating, but has serious ADA compliance and accessibility issues. It is located in an unincorporated town in northern Los Angeles County, which makes the library even more integral to the community in terms of meeting and collaboration space, programming, and much, much more.The 50,000 residents and library leadership would like to embrace the amazing history of the architecture, furniture, and other features of the building, all while modernizing and making the building open and accessible to all.
---
Orlando Public Library, FL
Johnston Architecture
As the Main library of the Orange County Public Library System, the Orlando Public Library's focus is on the 14,291-sq. ft. redesign of the children's area. The library currently lacks an engaging area for its early learners. There is no preschool-sized furniture or designated space. The vision for a redesign includes an area that has a customized children's entrance that will appeal to the senses and a layout with furniture that is early-learner friendly.