Teenage girls in a world that challenges them.
Mihalic, Susan. Dark Horses. Gallery/Scout: S. & S. Feb. 2021. 352p. ISBN 9781982133849. $27. LITERARY
Ruled by her father both inside and outside the ring, talented 15-year-old equestrian Roan Montgomery knows that their relationship is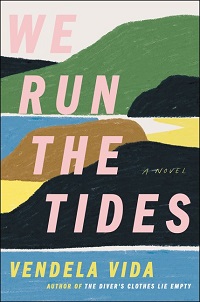 inappropriate yet tamps down her dark secret even as she aims for the Olympics. But then she meets a boy her own age who gives her a different perspective. From debut author Mihalic; with a 75,000-copy first printing.
Vida, Vendela. We Run the Tides. Harper. Feb. 2021. 272p. ISBN 9780062936233. $26.99. lrg. prnt. LITERARY
In this new work from Vida, a Kate Chopin Award winner and editor of the Believer magazine, teenage best friends Eulabee and Maria saunter around their San Francisco neighborhood as if they owned it. But an argument about something they thought they saw on the way to their fancy private school splits their friendship. And then Maria disappears. With a 125,000-copy first printing.
Wisdom, Alison. We Can Only Save Ourselves. Harper. Feb. 2021. 336p. ISBN 9780063048171. $26.99; pap. ISBN 9780062996145. $16.99. LITERARY
Everyone believes that golden girl Alice will be crowned Homecoming Queen, but the night beforehand she turns vandal and runs off with the charismatic Wesley. Instead of freedom, she finds a cultlike household of four other young women devoted to Wesley, even as the women in her hometown uneasily contemplate the rupture she's created in their lives. A debut from Rona Jaffe finalist Wisdom.