World War II and its Cold War consequences remain a top draw for history readers, with general history titles ranging from archaeologists duking it out over the fabulous finds beneath Egypt's sands to the sex scandals involving U.S. presidents.
World War II
Conant, Jennet. The Great Secret: The Classified World War II Disaster That Launched the War on Cancer. Norton. Sept. 2020. 400p. ISBN 9781324002505. $27.95. HISTORY
Katz, Catherine Grace. The Daughters of Yalta: The Churchills, Roosevelts, and Harrimans: A Story of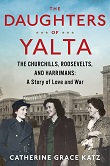 Love and War. Houghton Harcourt. Sept. 2020. 416p. ISBN 9780358117858. $28. HISTORY
Macintyre, Ben. Agent Sonya. Crown. Sept. 2020. 368p. ISBN 9780593136300. $28. CD/downloadable. HISTORY
As chronicled by the New York Times best-selling Conant (e.g., Man of the Hour) in The Great Secret, a December 1943 Luftwaffe bombing of an Allied port in Italy hit an American Liberty ship secretly carrying 2,000 mustard bombs meant for retaliation if the Germans resorted to chemical warfare, and the splattering mustard gas led to white cell–chomping illness and death among sailors, subsequent Allied denial, and eventually a new approach to treating cancer. Harvard Law student Katz profiles the comings, goings, and influences of The Daughters of Yalta—Kathleen Harriman, a war correspondent and daughter to U.S. Ambassador to Russia Averell Harriman; actress–turned–RAF officer Sarah Churchill; and secret-keeping Anna Roosevelt—as they joined their fathers at the Yalta Conference toward the end of World War II (50,000-copy first printing). Author of the New York Times best-selling The Spy and the Traitor, Macintyre portrays Agent Sonya, a World War II–era Soviet spy pursued without luck by the Chinese, the Japanese, the Nazis, MI5, MI6, and the FBI, who managed to survive Soviet purges even as she laid the groundwork for the Cold War.
Cold War
Anderson, Scott. The Quiet Americans: Four CIA Spies at the Dawn of the Cold War—A Tragedy in Three Acts. Doubleday. Sept. 2020. 576p. ISBN 9780385540452. $30. Downloadable. HISTORY
Barnes, Trevor. Dead Doubles: The Portland Spy Ring and the Hunt for the KGB's Greatest Illegals. Harper. Sept. 2020. 352p. ISBN 9780062856999. $28.99. HISTORY
Sherwin, Martin J. Gambling with Armageddon: Nuclear Roulette from Hiroshima to the Cuban Missile Crisis, 1945–1962. Knopf. Sept. 2020. 624p. ISBN 9780307266880. $35. HISTORY
In The Quiet Americans, Anderson, a war correspondent and author of the internationally best-selling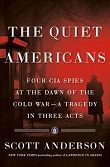 Lawrence in Arabia, shows how four spies—former football star Michael Burke, wealthy Southerner Frank Wisner, German Jewish refugee Peter Sichel, and ad executive Edward Lansdale—helped shape the CIA's earliest operations and how they responded to the CIA's turn toward increasingly questionable tactics, with two quitting the agency and one committing suicide. In Dead Doubles, slated to become a six-part television series, espionage expert Barnes reports on the 1961 apprehension and trial in London of five Soviet spies, including two deep-cover American KGB spies sought desperately by the FBI (40,000-copy first printing). From Pulitzer Prize–winning Sherwin (American Prometheus), Gambling with Armageddon not only affords us a blow-by-blow account of the Cuban Missile Crisis but also sets that tense event within the larger context of the Cold War.
More History
Buruma, Ian. The Churchill Complex: The Curse of Being Special, from Winston and FDR to Trump and Brexit. Penguin Pr. Sept. 2020. 288p. ISBN 9780525522201. $27. Downloadable. HISTORY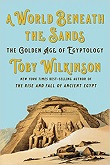 Cheney, Lynne. The Virginia Dynasty: Four Presidents and the Creation of the American Nation. Viking. Sept. 2020. 576p. ISBN 9781101980040. $36. HISTORY
Ennos, Roland. The Age of Wood: Mankind's Most Useful Material and the Construction of Civilization. Scribner. Sept. 2020. 352p. ISBN 9781982114732. $28. CD. HISTORY
Herman, Eleanor. Sex with Presidents: Love, Lust, and Lies in the White House. Morrow. Sept. 2020. 384p. ISBN 9780062970565. $27.99. lrg. prnt. HISTORY
MacMillan, Margaret. War: How Conflict Shaped Us. Random. Sept. 2020. 304p. ISBN 9781984856135. $30. Downloadable. HISTORY
Sexton, Jared Yates. American Rule: How a Nation Conquered the World but Failed Its People. Dutton. Sept. 2020. 384p. ISBN 9781524745714. $29. Downloadable. HISTORY
Wilkinson, Toby. A World Beneath the Sands: The Golden Age of Egyptology. Norton. Sept. 2020. 512p. ISBN 9781324006893. $30. ARCHAEOLOGY
Following his controversial tenure at the New York Review of Books, author/journalist Buruma (e.g., Year Zero: A History of 1945) scans The Churchill Complex, the special relationship between America and Britain and especially American and British leaders, starting with Franklin Roosevelt and Churchill and galloping up to Donald Trump and Boris Johnson. Cheney, author of the best-selling James Madison, adds George Washington, Thomas Jefferson, and James Monroe to the mix as she assays The Virginia Dynasty and its presidential leadership skills. In The Age of Wood, University of Hull biology professor Ennos investigates trees not as trees but as significant shapers of human civilization and the global economy. Having already given us Sex with Kings, Herman turns in Sex with Presidents, chronicling various sex scandals on the American political scene as she ponders whether outsized lust naturally follows from a lust for power (100,000-copy first printing). In War, Oxford professor Macmillan (Paris 1919) sees war as an inevitable aspect of human history, stemming from our organization into societies and shaping our political institutions, our values, and our language. In American Rule, Sexton (The People Are Going To Rise Like the Waters Upon Your Shore) argues that while we see America as an ethical nation—a city upon a hill—its rich and powerful have always subjugated others. Finally, Wilkinson follows up the award-winning, New York Times best-selling The Rise and Fall of Ancient Egypt with an account of frantic efforts by British, French, German, and American archaeologists to discover A World Beneath the Sand in the last two centuries.