Ten key history titles for February 2021.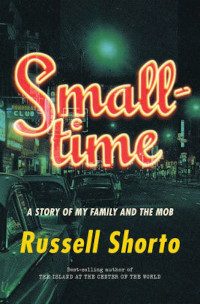 Faleiro, Sonia. The Good Girls: An Ordinary Killing. Grove. Feb. 2021. NAp. ISBN 9780802158208. $26. HISTORY
Loftis, Larry. The Princess Spy: The True Story of World War II Spy Aline Griffith, Countess of Romanones. Atria. Feb. 2021. 384p. ISBN 9781982143862. $28. HISTORY
Matteson, John. A Worse Place Than Hell: How the Civil War Battle of Fredericksburg Changed a Nation. Norton. Feb. 2021. 480p. ISBN 9780393247077. $35. HISTORY
Nelson, James Carl. The York Patrol: The Real Story of Alvin York and the Unsung Heroes Who Made Him World War I's Most Famous Soldier. Morrow. Feb. 2021. 288p. ISBN 9780062975881. $28.99. HISTORY
Nimura, Janice P. The Doctors Blackwell : How Two Pioneering Sisters Brought Medicine to Women and Women to Medicine. Norton. Jan. 2021. 352p, ISBN 9780393635546. $27.95. HISTORY
Patterson, James Patterson & Matt Eversmann with Chris Mooney. Patterson, James with Chris Mooney. Walk in My Combat Boots: True Stories from America's Bravest Warriors. Little, Brown. Feb. 2021. 416p. ISBN 9780316429092. $29. CD/downloadable. HISTORY
Preston, John. Fall: The Mystery of Robert Maxwell. Harper. Feb. 2021. 384p. ISBN 9780062997494. $28.99. HISTORY
Sands, Philippe. The Ratline: The Exalted Life and Mysterious Death of a Nazi Fugitive. Knopf. Feb. 2021. 448p. ISBN 9780525520962. $30. Downloadable. HISTORY
Shorto, Russell. Smalltime: A Story of My Family and the Mob. Norton. Feb. 2021. 288p. ISBN 9780393245585. $26.95. HISTORY
Welfare, Simon. Fortune's Many Houses: A Victorian Visionary, a Noble Scottish Family, and a Lost Inheritance. Atria. Feb. 2021. 352p. ISBN 9781982128623. $30. HISTORY
Author of the multi-best-booked Beautiful Things, Faleiro limns issues of culture, politics, and caste in The Good Girls as she chronicles the murder of two teenage girls in an Indian village. In The Princess Spy, Loftis (Code Name) tells the story of American college graduate Aline Griffith, who joined the OSS in World War II, engaging in deep-cover espionage in Madrid and continuing her efforts after marrying the Count of Romanones (100,000-copy first printing). In A Worse Place Than Hell, Pulitzer Prize winner Matteson chronicles the three months surrounding the Battle of Fredericksburg from the perspectives of Oliver Wendell Holmes Jr., Walt Whitman, Louisa May Alcott, Alabama-born West Point cadet John Pelham, and one-eyed minister Arthur Fuller. Nelson's The York Patrol tells the full story of Tennessee farmer Alvin Cullum York, a World War I legend for killing two dozen Germans and capturing another 132 in a single day—and later played by Gary Cooper (75,000-copy first printing). Nimura's The Doctors Blackwell chronicles the accomplishments of Elizabeth Blackwell, the first woman in America to receive an MD, and her brilliant physician sister Emily, who together founded the first hospital staffed entirely by women. In Walk in My Combat Boots, thrillmeister Patterson and Black Hawk Down hero Eversmann, First Sergeant, USA (Ret.), let military men and women tell us what battle is really like (360,000-copy first printing). Journalist and arts editor Preston, author of the BAFTA-winning A Very English Scandal, turns to Fall to recount the considers the life, seesawing fortunes, and mysterious death of media maven Robert Maxwell. InThe Ratline, multi-award winner Sands ( East West Street) re-creates the life and postwar flight of Baron Otto von Wächter, creator and overseer of the Krakow ghetto, who died mysteriously in Rome. In Smalltime, best-selling author Shorto discloses mob influence throughout America as he recalls his namesake grandfather, a small-town mobster who built a gambling empire in Johnstown, PA. Welfare's Fortune's Many Houses portrays the Marquess and Marchioness of Aberdeen, Victorian-era jet setters who entertained lavishly, bought homes worldwide, and exhausted their fortune as they campaigned vociferously for the well-being of the poor and disadvantaged (40,000-copy first printing).