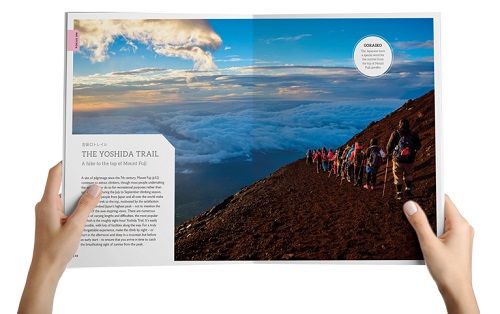 Today's travel writers are prioritizing new ways of looking at old favorite stomping grounds, as well as fringe destinations, and enabling travelers to engage with culture in more powerful, responsible, and immersive ways. While many tourists still long to snap selfies in Venice's San Marco Square, others prefer to snap Sangiovese grapes off the vine in a Tuscan vineyard. Current travel writers understand both perspectives. This year's titles give a clear window into the mindset of people of all ages, who seek to change their travel footprint and bring home more meaningful and rich memories. New titles also shine a light on a segment of the publishing industry that is thriving in the digital age. As the dust from online disruption settles, travel publishing is seeing its biggest sales rebound in over a decade. Today's travel publishers are clearer than ever about what makes them shine and why people put their faith in them. Trip-friendly print formats, inspiring imagery, and expertly curated content are some of the ways in which publishers are appealing to new audiences and commanding attention in the crowded travel space.

National Geographic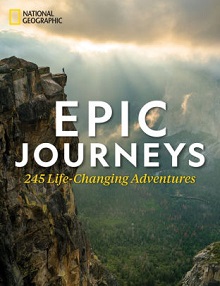 National Geographic is such a household name, that it is the first brand ever to top 100 million Instagram followers. Much of Nat Geo's success is based on their 131-year-old tradition of telling remarkable stories from around the world through stunning photography. Their travel books keep that tradition alive and well. National Geographic's writers are also experienced guides and expedition leaders, and the result is useful and inspiring content with a focus on cultural exploration and high-octane thrills. Epic Journeys of a Lifetime, October, 2019, ISBN 9781426220616, puts a new spin on a classic title, with a strong focus on what Nat Geo calls "actionable adventures." This hardcover compilation of bucket-list adventures is more coffee table tome than take-along travel guide. Its evocative photography shines a spotlight on the road less traveled. You won't find an invitation to visit the well-traversed Machu Pichu, for example, but rather the lesser-known Condor Hike in Ecuador. Blending exploration with cultural immersion, Epic Journeys features 225 trip itineraries and 20 top ten lists, as well as practical tips on how to pack and when to go.

National Geographic reminds readers that the journey can be as exciting as the destination. 100 Drives, 5,000 Ideas, March 2020, ISBN 9781426220906, is the latest from author Joe Yogerst, who has lived and worked on four continents. This book invites readers to feel the thrill of the open road and embark on scenic drives all over the United States and Canada. Yogerst recommends routes like New Mexico's Trail of the Ancients, a nearly 500-mile-long trail with Native American historical sites along the route dating back to 850 A.D., or the remote 140-milelong Icefields Parkway in Alberta, Canada. This book offers trips and tips for all kinds of travelers, from history lovers to foodies and beyond.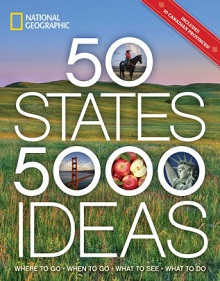 In the same vein, Yogerst has authored such top-selling backseat companions as 50 States, 5,000 Ideas, 2017, ISBN 9781426216909, a richly illustrated guidebook that covers everything from Colorado dinosaur trails and Louisiana swamp tours to watching sea otters on the central California coast. This work is packed with thousands of trip ideas, state and city snapshots, as well as more than 250 full-color photographs to bring the locations to life. A separate section on the Canadian provinces and territories is also included. This title is aimed at anyone who is planning a trip, or who simply wants to enjoy a photographic journey through its fact-filled pages.

Similarly popular with road warriors and daydreamers is 100 Parks, 5,000 Ideas, February, 2019, ISBN 9781426220104. Arranged by region and spanning the United States, Canada, and Puerto Rico, this paperback inspires travelers to visit some of the continent's most beautiful places, like Cape Hatteras National Seashore in North Carolina and the ecologically rich El Yunque National Forest in Puerto Rico. From fast facts about the history of each park to specific local hotel and dining recommendations, the book offers something for every kind of traveler.

Avalon Travel

Avalon Travel, part of the Hachette Book Group, has long promoted the idea that travel is perhaps the most valuable means through which we learn about the world and our place in it. In 2019, they are embracing an "experience-forward" approach to travel that is proving popular with those who seek to step away from the crowds and disconnect from devices. Their well-loved Moon Series, first published in 1973, features guidebooks to destinations spanning the Americas and around the world for travelers on any budget. Guidebooks are written by expert authors who are intimately connected to their locations. Their local knowledge and passion sets Moon apart. Moon & Beyond puts a new spin on the original series and invites readers to experience a deeper kind of cultural engagement. New titles, complete with full-color photos and detailed maps, urge travelers to pepper their itinerary with visits to city neighborhoods favored by locals. Writers share options for quick getaways as well as longer trips. As an added bonus, the series' less conventional itineraries help divert the flow of tourism away from overrun city centers to locations within a day's reach.

Moon Barcelona & Beyond: With Catalonia & Valencia: Day Trips, Local Spots, Strategies to Avoid Crowds, January, 2019, ISBN 9781640490840, takes into consideration that, while Gaudi and tapas are central to the experience of Barcelona, there is much more to discover. This title urges people to explore the heart of the city, but also to use Barcelona as a hub for more intimate experiences, like enjoying fresh paella on the beach along the Costa Brava or climbing the Sant Jeroni peak at Montserrat, site of an 11th-century Benedictine monastery.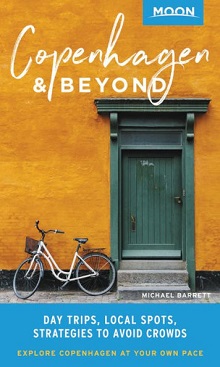 Moon Copenhagen & Beyond: Day Trips, Local Spots, Strategies to Avoid Crowds, August, 2019, ISBN 9781640490581, includes well-known highlights of the Danish capital, like Tivoli Gardens, Frederiksberg Palace, or eating an open-faced rugbrød (rye bread) sandwich. But the book goes beyond the basics, with suggestions like a two-countries-in-one-trip train ride across the bridge to the city of Malmö, Sweden to see a 16th-century Swedish castle or St. Peter's Gothic church. And while spending time in the city center is a given, many travelers haven't wandered into the recently revitalized neighborhood of Vesterboro for a craft cocktail or a sustainable meal. These are the sort of quirky and experiential recommendations Denmark insider Michael Barrett shares in this first edition guide to the city.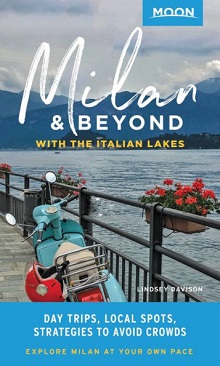 Moon Milan & Beyond, With the Italian Lakes: Day Trips, Local Spots, Strategies to Avoid Crowds, June, 2019, ISBN 9781640490543, appeals to the taste buds, recommending Northern Italian favorites like ossobuco and risotto. While seeing da Vinci's Last Supper is hailed as a top experience for any visitor, so are the more immersive Milanese moments like getting into local aperitivo culture, the Northern Italian equivalent of Happy Hour, by sipping a cold Campari before a late-evening dinner. This title also shares recommendations about nearby lakes to visit and even explains how best to pack for the region.

This year, Avalon Travel shares an addition to the popular Rick Steves brand with the Classroom Europe initiative (classroom.ricksteves.com). Content from PBS' Rick Steves Europe has been repackaged into over 100 cost-free, bite-sized teachable travel segments designed for educators. Clips can serve as standalone guides or be compiled into a shareable playlist for use in a classroom or on a trip.

With Classroom Europe, Steves introduces viewers to the greatest hits of European history, culture and art. Some segments focus on a certain historical era, like "Paris' Belle Epoch." Others are place-oriented, like "Canals of France's Burgundy." Classroom Europe segments are mostly under ten minutes long and feature text transcripts for accessibility. Unfussy web navigation allows for quick sorting of segments by theme, historical era, or country.



Rick Steves is not just a TV icon, but is also well known for his guided tours, which take over 30,000 travelers to Europe each year. This initiative shows his commitment to making travel and culture accessible to all Americans, whether from their computers or on the ground in Europe. He writes on his website, "As a student and a parent, I am forever thankful for the dedicated teachers that have been huge figures in my life. I appreciate the challenges educators have, especially these days, and the passion they have for inspiring their students to learn. And this project is a joy for me to offer. It's a small way of saying thank you."

Fodor's Travel

"Many travelers think that trips just plan themselves," explains Douglas Stallings, Editorial Director at Fodor's Travel. "But people are often overwhelmed when they travel, and they really want an expert opinion." Fodor's authoritative voice and locally sourced writers set its guide books apart.

Fodor's new Inside Series focuses on a few cities that are arguably underrepresented in the travel category. Designed for travelers seeking authentic, hyperlocal experiences, these lightweight, pocket-sized titles are artfully illustrated by local artists. "Viewfinder" suggestions even help social media savvy travelers find Instagram-friendly spots.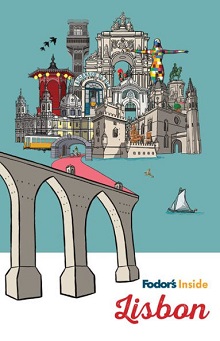 Fodor's Inside Lisbon, June, 2019, ISBN 9781640971462, features hand-drawn illustrations by local artist Pedro Brito. Authors describe Lisbon's many hip and artistic neighborhoods and offer recommendations for the city center, as well as day-trips to nearby spots like coastal town Caiscais.

Fodor's Inside Nashville, June, 2019, ISBN 9781640971509, similarly gets to the cultural heart of the city, beyond its well-known contributions to country music. Nashville residents share their picks for high-end dining, basement lounges and street art that's worth seeing, as well as easy outings from the city center.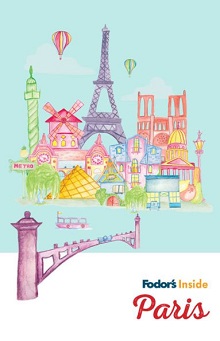 In contrast, Fodor's Inside Paris, May, 2019, ISBN 9781640972001, goes into lesser-known neighborhoods of a major world capitol. This title urges travelers to check out something a little different, like the riverfront Canal Saint-Martin neighborhood, a gallery walk, or a side trip to Chantilly, with its elegant French Renaissance chateau.

Fodor's Essential Series takes a reinvigorated look at Scandinavia—a region that is hugely popular with experiential travelers. Essential Iceland, February, 2020, ISBN 978164092360, includes more than 20 maps and illustrated features on everything from Icelandic mythology to the modern-day Icelandic music scene. They've even thrown in a helpful Icelandic language primer!

DK Publishing

Publisher DK is globally renowned for its reference books, which are published in more than 62 languages, and particularly for their array of highly recognizable Eyewitness Travel Guides. This year, DK celebrates the medium of print, with a bias for showing and not telling. Georgina Dee, Publishing Director for Travel at DK, shares the company's renewed focus on the beauty of ink on paper. Their new titles, she explains, lean heavily on vivid atmospheric photography and cover geographical areas that aren't always well-represented by traditional guidebooks.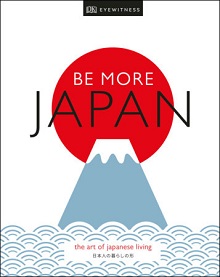 One such visually stunning title is Be More Japan, July, 2019, ISBN 9781465492067. This cultural guide gives readers the chance to become deeply acquainted with a country that long eluded many in the West but is now a top destination in its own right. Be More Japan's clever use of themed maps and social media integration allows travelers to experience some of the quirkier facets of the culture, for instance by tracking the unusual art of Japanese manhole covers via the Manhoo! app. The book dives into the sensory pleasures of Japanese life, covering everything from traditional kaiseki-riyori tasting menus to the Japanese Ministry of the Environment's list of top 100 soundscapes. "This is our love letter to Japan," explains Dee.

Where to Go When, October, 2019, ISBN 9781465494092, billed as the ultimate trip planner, groups over 100 destinations into themes like festivals or family getaways and includes suggestions for when to go. Instead of the stereotypical Scandinavian ice hotel suggestion, for example, you'll be encouraged to try eating honey cake at Christmastime in Finnish Lapland. Bright photography is front and center and brings to life the dusty red rocks of Lalibela in Ethiopia and the sparkling turquoise waters of Turkey's Lycian Coast.

DK has also relaunched some of its 200-destination-strong Eyewitness Travel Guides in conjunction with their 25th anniversary. New titles share quirky itineraries to suit any traveler's interests and trip length. DK Eyewitness Travel Guide New England, August, 2019, ISBN 9780241365526, for instance, recommends a 3-day New England hike, which concludes with a tour of the Ben & Jerry's ice cream factory!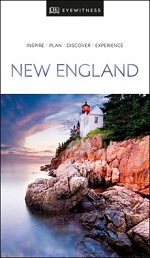 DK Eyewitness Travel Guide Italy, September, 2019, ISBN 9780241368732, breaks Italy down into 20 sightseeing regions. Itineraries like the "2 Week Grand Tour of Italy" lets travelers decide how much sightseeing is possible. In a day, one might "take a hydrofoil to Capri. Explore the narrow alleys of the Marina Grande and shop on Via Camerelle, before heading to the Blue Grotto." Photographic emphasis on art, architecture, and food helps bring the sensuous experience of Italy alive.

Today's travelers prioritize highly personalized and experiential trips. With a focus on the road less traveled and the journey as central to the joy of travel, publishers are catering to both new and more experienced travelers who want to see the world in a different way and who look to travel publications for ideas and inspiration to form the backbone of a deeply meaningful trip.
SPONSORED CONTENT