A mother advocates for a Down syndrome son, a comics masters recalls how writing saved him, a designer reveals his well-crafted life, and more.
Agius, Bernadette. I'm Staying at Richard's: Raising the Exceptional Son I Never Expected. Atria. Jul. 2019. 144p. ISBN 9781501174568. pap. $16; ebk. ISBN 9781501174605. MEMOIR
When ambitious career woman Agius gave birth to a son with Down syndrome, she became his fiercest advocate and refashioned her life while helping to fashion his. Now, at 30, he can live independently. There's a need for more on this subject; with a 30,000-copy first printing.
Day, Daniel R. & Mikael Awake. Dapper Dan: Made in Harlem: A Memoir. Random. Jul. 2019. 304p. ISBN 9780525510512. $28; ebk. ISBN
9780525510529. Downloadable. MEMOIR
From 1982, when he opened a store in Harlem that purveyed high-end streetwear, to dressing the likes of Beyoncé and JAY Z, to having his spectacular inventions displayed at the Smithsonian Institution, the Metropolitan Museum of Art, and more, Day has been making news even as he remakes fashion. Here's his story, starting with a little boy with holes in his shoes and running up to the reopening of his store in partnership with Gucci.
Kepnes, Matthew. Ten Years a Nomad: A Traveler's Journey Home. St. Martin's. Jul. 2019. 256p. ISBN 9781250190512. $27.99; ebk. ISBN 9781250190529. MEMOIR/TRAVEL
Having quit his job more than a decade ago and traveled over 500,000 miles, resting his weary body in 1,000 different hostels in 90 different countries, the New York Times best-selling author of How To Travel the World on $50 a Day here reflects on his experiences and the very meaning of wanderlust, showing us what travel can do.
Stanton, Maureen. Body Leaping Backward: Memoir of a Delinquent Girlhood. Houghton Harcourt. Jul. 2019. 240p. ISBN 9781328900234. $26; ebk. ISBN 9781328900364. MEMOIR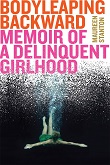 Iowa Review prize winner Stanton (Killer Stuff and Tons of Money) recalls how her upright Catholic mother pointed to the town's maximum security prison to keep her children in line, then herself sank into shoplifting and grand larceny to support them when she and her husband separated. Stanton, too, fell away from the straight and narrow, indulging in vandalism and angel dust, a drug that galloped through her New England town in the Seventies. Beginning to buzz.
Straczynski, J. Michael. Becoming Superman: My Journey from Poverty to Hollywood. Harper Voyager. Jul. 2019. 480p. ISBN 9780062857842. $28.99; ebk. ISBN 9780062857859. MEMOIR
Straczynski grew up poor and desperate, with a con-man grandfather, frequently institutionalized mother, and drunk and violent father always on the run from his past. So how did he become an acclaimed television/comics writer, with credits like Babylon 5, Clint Eastwood's Changeling, and Marvel's Thor to his name? By throwing himself into reading and eventually writing about an imagined world of superheroes, as he details here. With a 75,000-copy first printing.
Zada, John. In the Valleys of the Noble Beyond: In Search of the Sasquatch. Atlantic Monthly. Jul. 2019. 336p. ISBN 9780802129352. $26. MEMOIR
Fascinated by stories of the Sasquatch, the hairy man-ape said to inhabit British Columbia's remote Great Bear Rainforest (along with ancient western cedars and white Spirit bears), writer/photographer Zada went on a quest that included interviewing First Nation people, an interested scientist, a hunter–turned–tour guide, and others. The result: a meditation on idea that we want to believe in something we can't see.