This month's history picks have a strong focus on African American history, with titles including Kent Garrett and Jeanne Ellsworth's The Last Negroes of Harvard, Jerry Mitchell's Race Against Time: A Reporter Reopens the Unsolved Murder Cases of the Civil Rights Era, Jill Watts's The Black Cabinet, and David Zucchino's Wilmington's Lie: The Murderous Coup of 1898 and the Rise of White Supremacy. Other key titles on this list feature the suffragist movement, the Revolutionary era, and Max Hastings's view of the RAF's Operation Chastise.
Top History Picks
Garrett, Kent & Jeanne Ellsworth. The Last Negroes at Harvard: The Class of 1963 and the 18 Young Men Who Changed Harvard Forever. Houghton Harcourt. Feb. 2020. 320p. ISBN 9781328879974. $27; ebk. ISBN 9781328880000. BIOGRAPHY/AFRICAN AMERICAN
In fall 1959, antedating affirmative action, Harvard took the unprecedented action of admitting 18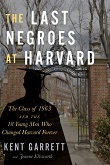 "Negro" boys who would, with the changing times, graduate as African Americans four years later. Garrett was one of them. A groundbreaking journalist who finally dumped the high-pressure business world to run an upstate New York dairy farm with partner Ellsworth, Garrett here tracks down his 17 compatriots to discuss their wide-ranging backgrounds and experiences. With a 30,000-copy first printing.
Larson, Edward J. Franklin & Washington: The Founding Partnership. Morrow. Feb. 2020. 384p. ISBN 9780062880154. $29.99; ebk. ISBN 9780062880178. lrg. prnt. HISTORY
In this two-for-one study, Pulitzer Prize–winning historian Larson (Summer for the Gods: The Scopes Trial and America's Continuing Debate Over Science and Religion) highlights the importance of the relationship between Founding Fathers Benjamin Franklin and George Washington. His argument: neither could have triumphed without the other, with Franklin's diplomacy facilitating Washington's success on the battlefield and in office and Washington's career giving Franklin a leg up in the diplomatic world. With a 150,000-copy first printing.
Mitchell, Jerry. Race Against Time: A Reporter Reopens the Unsolved Murder Cases of the Civil Rights Era. S. & S. Feb. 2020. 320p. ISBN 9781451645132. $28; ebk. ISBN 9781451645156. HISTORY
Founder of the Mississippi Center for Investigative Reporting, multi-award-winning journalist Mitchell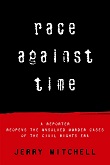 was crucial to closure in the Mississippi Burning case, helping bring to justice the instigator in the June 1964 murder of three civil rights workers four-plus decades after the event. Here he chronicles his success in reopening that case, plus three others in "a race against time": the assassination of Medgar Evers, the firebombing of Vernon Dahmer, and the 16th Street Church bombing in Birmingham. Now the killers are behind bars; bravo, Mr. Mitchell. With a 150,000-copy first printing.
Norton, Mary Beth. 1774: The Long Year of Revolution. Knopf. Feb. 2020. 528p. ISBN 9780385353366. $32.50; ebk. ISBN 9780385353373. Downloadable. HISTORY
A Pulitzer Prize finalist (Founding Mothers & Fathers) and former president of the American Historical Association, Norton draws on pamphlets, newspapers, and personal correspondence to reconstruct the political conversation that was raging in the American Colonies from the Boston Tea Party in December 1773 to the Battles of Lexington and Concord in April 1775. At that time, governors began informing London that they couldn't stop the rising power of revolutionaries, and even loyalists conceded that war was inevitable. Norton's first book in 15 years and much anticipated.
Watts, Jill. The Black Cabinet: The Untold Story of African Americans and Politics During the Age of Roosevelt. Atlantic Monthly. Feb. 2020. 544p. ISBN 9780802129109. $28; ebk. ISBN 9780802146922. HISTORY
When Franklin Delano Roosevelt became president, a group of African American intellectuals sought to promote the concerns of their community, though they served only as an unofficial advisory board owing to the unfortunate sway of the white Southern vote. Known as the Black Cabinet, they included educator Mary McLeod Bethune, close to Eleanor Roosevelt; Harvard-educated economist Robert Weaver, eventually the first African American Cabinet secretary; Al Smith, head of the largest black jobs program at the WPA; and more. Watts (Hattie McDaniel; God, Harlem U.S.A.) seeks to highlight their contributions.
Zucchino, David. Wilmington's Lie: The Murderous Coup of 1898 and the Rise of White Supremacy. Atlantic Monthly. Jan. 2020. 336p. ISBN 9780802128386. $28; ebk. ISBN 9780802146489. HISTORY
In the late 1890s, Wilmington, NC, was a successful mixed-race community with a strong African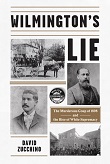 American middle class that actively participated in a government comprising Republicans and Populists. Then white supremacist Democrats used an editorial from a black newspaper to foment unrest aimed at overthrowing Wilmington's elected officials, eventually dispatching 2,000 armed night riders to terrorize the populace. At least 60 black men were killed and their families driven into the swamps in the infamous Wilmington Insurrection of 1898. Pulitzer Prize winner Zucchino, a contributing editor at the New York Times, resurrects a little-known incident wrongly called a race riot; it was in fact the violent subversion of government. Big in-house belief in this book.
American History
Bordewich, Fergus. M. Congress at War: How Republican Reformers Fought the Civil War, Defied Lincoln, Ended Slavery, and Remade America. Knopf. Feb. 2020. 480p. ISBN 9780451494443. $30; ebk. ISBN 9780451494450. HISTORY
Independent historian Bordewich (The First Congress) departs from the usual narrative of President Abraham Lincoln as savior of the union and emancipator of the slaves to argue for the powerful influence of Congress in meeting those ends, citing in particular Thaddeus Stevens, Pitt Fessenden, Ben Wade, and (interestingly) pro-slavery Clement Vallandigham.
Fehrman, Craig. Author in Chief: The Untold Story of Our Presidents, Their Books, and the Shaping of American History. Avid: S. & S. Feb. 2020. 416p. ISBN 9781476786391. $30; ebk. ISBN 9781476786599. HISTORY
From Thomas Jefferson's campaign-ready Notes on the State of Virginia and John Adams's getting-even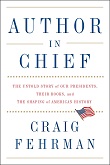 Autobiography; to the speeches Abraham Lincoln collected as he began campaigning, which sold the equivalent of a half million copies today; to memoirs by Teddy Roosevelt and Ronald Reagan, presidential writing reveals a lot about the presidents themselves and their influence. Journalist Fehrman draws on these works and more (e.g., unpublished letters); with a 150,000-copy first printing.
Gorton, Stephanie. Citizen Reporters: S.S. McClure, Ida Tarbell, and the Magazine That Rewrote America. Ecco. Feb. 2020. 384p. ISBN 9780062796646. $28.99; ebk. ISBN 9780062796660. HISTORY
Founded by S.S. McClure, a tough-minded Irish immigrant with a vision, and steered forward by the uncompromising talents of gender-defying Ida Tarbell, McClure's pulled in a remarkable 400,000 readers in the early 1900s and produced investigative journalism—like an exposé of Standard Oil that exploded the Rockefeller monopoly—that still defines what good reporting can do. Journalist/editor Gorton's first book.
Nelson, Megan Kate. The Three-Cornered War: The Union, the Confederacy, and Native Peoples in the Fight for the West. Scribner. Feb. 2020. 368p. ISBN 9781501152542. $28; ebk. ISBN 9781501152566. HISTORY
Having written about the Civil War, the American West, and American culture for venues like the New York Times and Smithsonian Magazine, Nelson here reveals the intimate connection among the Civil War, the Indian wars, and western expansion, The narrative moves forward via portrait, with Texas legislator John R. Baylor, Union Army wife Louisa Hawkins Canby, and celebrated Chiricahua Apache chief Mangas Coloradas among nine key individuals represented. With a 75,000-copy first printing.
WORLD WAR II
Hastings, Max. Operation Chastise: The RAF's Most Brilliant Attack of World War II. Harper. Feb. 2020. 416p. ISBN 9780062953636. $35; ebk. ISBN 9780062953629. HISTORY
Among our most distinguished historians, Hastings here revisits the bombing of Germany's Ruhr dams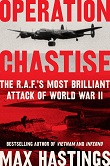 on May 17, 1943, by the 617 Squadron of the Royal Air Force, a feat that looms large in the popular imagination and invigorated the war-weary British. The actual damage wasn't that great, but the bombing undermined German confidence and led to the diversion of key resources to dam defense, vastly helping the Allies' cause. With a 50,000-copy first printing.
MacCallum, Martha. Unknown Valor: A Story of Family, Courage, and Sacrifice from Pearl Harbor to Iwo Jima. Harper. Feb. 2020. 256p. ISBN 9780062853851. $26.99; ebk. ISBN 9780062853875. HISTORY
Just in time for the 75th anniversary of the bloody battle of Iwo Jima, primetime Fox News anchor and host MacCallum revisits the Pacific theater during World War II by following her mother's cousin Harry from the day the family heard news about Pearl Harbor while at a Boston diner to Harry's final days fighting on a small island in the Pacific. With a 200,000-copy first printing.
Preston, Diana. Eight Days at Yalta: How Roosevelt, Churchill, and Stalin Shaped the Post-War World. Atlantic Monthly. Feb. 2020. 416p. ISBN 9780802147653. $28; ebk. ISBN 9780802147660. HISTORY
Preston, winner of the Los Angeles Times Book Prize for Before the Fallout: From Marie Curie to Hiroshima, here gathers together Franklin Roosevelt, Winston Churchill, and Joseph Stalin for their historic February 1945 meeting at Yalta to discuss how World War II would end. Drawing on the letters, diaries, and other accounts of key participants like U.S. ambassador to the Soviet Union Averell Harriman and British Foreign Secretary Anthony Eden, the book aims to examines what the long-term consequences really were.
Women's History
DuBois, Ellen Carol. Suffrage: Women's Long Battle for the Vote. S. & S. Feb. 2020. 384p. ISBN 9781501165160. $28; ebk. ISBN 9781501165177. HISTORY
Distinguished Research Professor at UCLA, Dubois (Feminism and Suffrage) begins her history of U.S.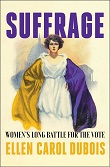 suffrage with Lucretia Mott, Elizabeth Cady Stanton, Susan B. Anthony, and Sojourner Truth. She then moves through post–Civil War setbacks to show how the vote was finally won, and she doesn't shy away from the painful truth that white suffragists ignored African American women demanding the vote. Celebrating the 100th anniversary of the ratification of the 19th amendment; see also Elizabeth Cady Stanton's Eighty Years and More: Reminiscences 1815-1897 (528p. ISBN 9781982141165. $30; ebk. ISBN 9781518313622), an update of Stanton's autobiography with an introduction by Dubois.
Teitel, Amy Shira. Fighting for Space: Two Pilots and Their Historic Battle for Female Spaceflight. Grand Central. Feb. 2020. 432p. ISBN 9781538716045. $28; ebk. ISBN 9781538716038. lib. ebk. ISBN 9781538716465. CD/downloadable. BIOGRAPHY
Jackie Cochran and Jerrie Cobb may have been one generation apart, but they had the same dream: to be the first woman in space. A spaceflight historian whose popular blog Vintage Space (hosted by Discover magazine) is also a YouTube channel with over 284,000 subscribers, Teitel uses this dual biography to reveal the personal struggles faced by these two women and their battle against a male hierarchy that blocked their view of the stars. With a 50,000-copy first printing.