Multi-award-winning Scottish-based Sudanese Leila Aboulela on women unknotting their lives, Man Booker Award winner Aravind Adiga on an undocumented refugee in Australia facing moral conundrum, top-notch short story writer Amy Bonnafons with her first novel, leading British children's writer Kiran Millwood Hargrave with her first adult novel, and National Book Award winner Lily Tuck and multi-best-booked Lidia Yuknavitch with short stories. Plus a dozen debut and rising star authors.
Top Literary Picks
Aboulela, Leila. Bird Summons. Black Cat: Grove Atlantic. Feb. 2020. 304p. ISBN 9780802149152. pap. $16; ebk. ISBN 9780802149169. LITERARY
Three friends from a local Muslim women's group travel to the Scottish Highlands with troubles on their minds. Happily married Salma dreams of an old lover in Egypt who's just contacted her. Moni has abandoned her banking career for the sake of a disabled son. And Iman, on her third marriage though she hasn't reached 30, just wants some autonomy. Sacred in both Muslim and Celtic literature, a hoopee wings its way down to help. From a Scotland-based Sudanese winner of multiple awards, e.g., the Saltire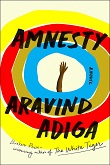 Fiction Prize for last year's Elsewhere, Home, who never fails to deliver.
Adiga, Aravind. Amnesty. Scribner. Feb. 2020. 272p. ISBN 9781982127244. $26; ebk. ISBN 9781982127312. LITERARY
Having been denied refugee status after fleeing Sri Lanka, Dhananjaya Rajaratnam (now called Danny) lives illegally in Australia, where he works as a cleaner and feels that he's maybe achieved a pretty normal life. Then a client is murdered, and he suspects that a jacket found at the crime scene belongs to another client—a doctor with whom she had been having an affair. Does he risk all by coming forward or let an injustice stand? As always, the author of the Man Booker Prize–winning The White Tiger and Selection Day, now a Netflix series, asks tough questions.
Bonnaffons, Amy. The Regrets. Little, Brown. Feb. 2020. ISBN 9780316516167. $27; ebk. ISBN 9780316516143. lib. ekb. ISBN 9780316422888. Downloadable. LITERARY
Intrigued by the misty-eyed young man she always sees at a Brooklyn bus stop, Rachel sits down to chat—and discovers a gentle, magnetically attractive soul who happens to be dead. Thomas is stuck on Earth for 90 days owing to a heavenly snafu, and he's not supposed to associate with the living. Now what? Bonnaffons offers a debut novel with a 50,000-copy first printing, and going by the success of her debut story collection, the sometimes wacky, sometimes touching, always surprising The Wrong Heaven, an LJ Best Story Collection, this should be really good.
Hargrave, Kiran Millwood. The Mercies. Little, Brown. Feb. 2020. 336p. ISBN 9780316529259. $27; ebk. ISBN 9780316529228. lib. ebk. ISBN 9780316426121. Downloadable. HISTORICAL/LITERARY
In early 1600s Norway, 40 fishermen are drowned in a violent storm, and the women of tiny Vardø are
left to manage on their own. Enter Scotsman Absalom Cornet, convinced that the village is godless and ready to lend it supreme male authority. But his young Norwegian wife isn't so sure. British poet/playwright Hargrave is also a best-selling, Costa short-listed children's author making her adult debut with some fanfare. Rights have gone to 11 territories, film rights have been sold, and this U.S. edition is getting a 50,000-copy first printing. Based on real events.
Tuck, Lily. Heathcliff Redux and Other Stories. Atlantic Monthly. Feb. 2020. 224p. ISBN 9780802147592. $23. SHORT STORIES
National Book Award winner Tuck continues doing what she does best, offering ice pick–incisive studies of human relationships. In the title novella, a married woman reads Emily Brontë's classic Wuthering Heights as she becomes dangerously drawn to her own Heathcliff. The additional four stories range from suddenly remembered violence that happened long ago in a New York park to a photograph spookily limning the connections among a group of friends.
Yuknavitch, Lidia. Verge: Stories. Riverhead. Feb. 2020. 208p. ISBN 9780525534877. $26; ebk. ISBN 9780525534891. SHORT STORIES
Author of the best-booked, grab-your-throat The Book of Joan and The Small Backs of Children (a personal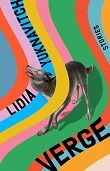 favorite); a PEN finalist for the memoir The Chronology of Water; and a finalist for the 2017 Brooklyn Public Library Literary Prize, Yuknavitch offers her first story collection. Here, a traumatized eight-year-old ferries frozen organs throughout Eastern Europe, a bullied child brilliantly tells off a bunch of schoolyard victimizers, and a young janitor builds a miniature city from found objects until he makes a shocking discovery. Prepare for your own shocking discoveries; can't wait.
More Top Literary Fiction
Beams, Clare. The Illness Lesson. Doubleday. Feb. 2020. 288p. ISBN 9780385544665. $26.95; ebk. ISBN 9780385544672. Downloadable. LITERARY
In 1870s Massachusetts, has-been philosopher Samuel Hood is inspired by a flock of brilliantly feathered red birds to renew his career by opening a school for girls. But soon the girls, including Samuel's daughter, Caroline, are suffering strange symptoms, from rashes to fits to night wanderings, and as a darkly mysterious doctor administers questionable treatments, Caroline steels herself to challenge oblivious male authority. From a finalist for NYPL Young Lions, PEN/Robert W. Bingham, and Shirley Jackson honors.
Dupont, Eric. The American Fiancée. HarperVia. Feb. 2020. 720p. ISBN 9780062947451. $27.99; ebk. ISBN 9780062947468. LITERARY
Short-listed for the Giller Prize and a Governor General's Literary Award finalist, this multigenerational saga opens with seductively handsome family patriarch Louis Lamontagne working his way from early 1900s Canada to New York State as a carnival strongman and finally fighting in World War II. His estranged daughter Madeleine later opens a successful chain of diners with recipes learned from her grandmother, the original "American fiancée." Then there's Madeleine's son, who discovers something in Berlin that reconfigures the family's entire history. Next in Harper's new international imprint and likely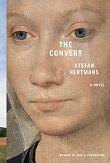 an exciting discovery.
Hertmans, Stefan. The Convert. Pantheon. Feb. 2020. 304p. tr. from Dutch by David Mackay. ISBN 9781524747084. $26.95; ebk. ISBN 9781524747091. LITERARY/HISTORICAL
In the early Middle Ages, French Christian noblewoman Vigdis Adelaïs fallsin love with David Todros, the son of a rabbi, and together they flee to the south of France with her father's knights in fiery pursuit. The anti-Semitism stalking Europe as the First Crusade begins makes matters worse. A story for the ages from the Booker International long-listed and AKO Literature Prize–winning author of War and Turpentine.
Hulse, S.M. Eden Mine. Farrar. Feb. 2020. 256p. ISBN 9780374146474. $26; ebk. ISBN 9780374716554. LITERARY
Even as Jo Faber packs up the family home she's lost owing to eminent domain, she learns that a bomb has exploded nearby. Her brother, once the member of a separatist group, has now vanished, but he's spotted on security camera near a district courthouse even as news of a child critically injured in the bombing arrives. A story of community vs. individual rights; from the author of the debut novel Black River, a PEN/Hemingway finalist and winner of the Reading the West Book Award.
Kashua, Sayed. Track Changes. Grove. Jan.2020. 224p. ISBN 9780802147899. $26; ebk. ISBN 9780802147905. LITERARY
Well known for having left Israel in 2014 because he believed that efforts at Jewish-Arab coexistence had failed, Bernstein award winner Kashua (Second Person Singular) offers a fourth novel following an Arab Israeli man who returns home from America when his father lies dying. But he feels as out of place there as he does back in Illinois and starts considering how the fraying threads of his life are connected to a story he wrote long ago about a girl named Palestine.
Debut Literary Fiction
Anappara, Deepa. Djinn Patrol on the Purple Line. Random. Feb. 2020. 352p. ISBN 9780593129197. $27; ebk. ISBN 9780593129203. lrg. prnt. Downloadable. LITERARY
Nine-year-old Jai's friend Pari gets better grades and friend Faiz actually has a job, but self-confident Jai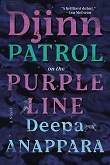 watches TV police shows and insists that he should be the one to lead his buddies on a hunt for a missing classmate. Then more children start disappearing from this Indian villabeamid rumors of djinns, monkey-men, and kidney snatchers. An award-winning journalist for her reporting on the real-life events behind this story, Anappara also holds multiple awards for her short fiction and for this work in manuscript.
Bevacqua, Dan. Molly Bit. S. & S. Feb. 2020. 320p. ISBN 9781982104580. $26; ebk. ISBN 9781982104573. LITERARY
An ambitious and supremely self-confident young actress, Molly Bit auditions relentlessly, fails to get roles she believes should be hers, and confronts the ubiquitous sexualization of women in the industry. Then she's offered a film lead that calls for uncomfortable sacrifices. The (black) magic of art, especially filmmaking; with comparisons to Daisy Jones and the Six, and the 75,000-copy first printing says something.
Stuart, Douglas. Shuggie Bain. Grove. Feb. 2020. 448p. ISBN 9780802148049. $27; ebk. ISBN 9780802148056. LITERARY
In 1980s Glasgow, worn threadbare by Margaret Thatcher's policies, sweet young Hugh "Shuggie" Bain lives in rock-bottom public housing with his philandering taxi-driver father and increasingly reality-distanced mother, who dreams of a better life while drowning her gray days in lager. His older siblings keep their distance, leaving Shuggie to care for the mother who loves him but is ruining everyone's lives. Such raves I have rarely heard from a publisher about a debut.
Taylor, Brandon. Real Life. Riverhead. Feb. 2020. 336p. ISBN 9780525538882. $26; ebk. ISBN 9780525538905. Downloadable. LITERARY
At a Midwestern university far from his Alabama home, introverted African American Wallace works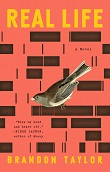 toward a degree in biochemistry while moving cautiously even among his own friends. Confrontations with colleagues and an encounter with a straight man reveal Wallace's personal pain and threaten to unmoor his community. From a senior editor of Electric Literature's Recommended Reading and a staff writer at Literary Hub whose personal essays on trauma, e.g., "My Family, My Rapist, and Mourning Online," have drawn huge attention.
Zapata, Michael. The Lost Book of Adana Moreau. Hanover Square: Harlequin. Feb . 2020. 336p. ISBN 9781335010124. $26.99; ebk. ISBN 9781488055737. LITERARY
In 1929 New Orleans, Dominican immigrant Adana Moreau pens a cult-hit sf novel titled Lost City, but son Maxwell destroys the manuscript of its sequel upon her death. So why, decades later, does Saul Drower find a manuscript by Moreau titled A Model Earth among his late grandfather's possessions, and how can he locate Maxwell in New Orleans even as Katrina hits? From the cofounder of the literary magazine MAKE, a literary fantastical blend with Latin American edges and a 50,000-copy first printing.