Day of Dialog 2019's thriller panel included authors ranging from veterans like Karin Slaughter to authors like Kalisha Buckhanon experimenting with the genre for the first time
Moderated by senior reviews editor Liz French, "Thriller Quest" featured big-name thriller authors Karin Slaughter and Chris Pavone; rising stars Catherine Ryan Howard, a recent Edgar finalist, and New York Times best-selling Riley Sager; and Kalisha Buckhanon and Helen Phillips, literary authors investigating thriller tropes for the first time. All shared significant insight into their works and how they evolved. "If you're familiar with PostSecret," began Catherine Ryan Howard author of Rewind (Blackstone, Sept. 2019), "I saw a post that said 'I trade hidden cam footage with other AirBnB hosts' "—a comment that drew gasps from the audience, then a knowing nod from the author. That post was the inspiration for her latest thriller, which follows The Liar's Girl and Distress Signals and opens with a motel manager who spies on his guests via hidden camera witnessing a murder.
Buckhanon, author of the novels Solemn, Conception, and Upstate, stated that her latest work, Speaking of Summer (Counterpoint, Jul. 2019), is, on the surface, "about a woman looking for her twin sister while she's having a very difficult time—living in the city, alone, as a woman of color." Her work is informed by her life as a black woman in America.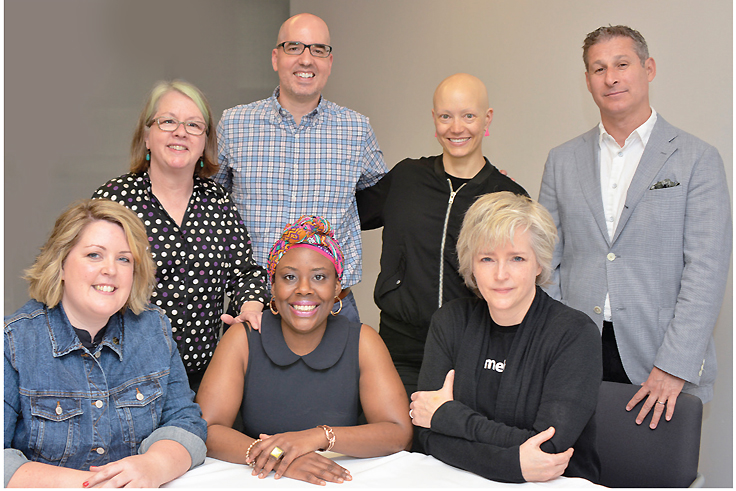 The "Thriller Quest" panel: l.-r.: Liz French, Riley Sager, Helen Phillips, Chris Pavone. Seated, l.-r.: Catherine Ryan Howard, Kalisha Buckhanon, and Karin Slaughter
In writing The Need (S. & S., Jul.), about a paleobotanist mother of two young children who confronts a deer-masked intruder in their home, Phillips noted that motherhood shaped her writing as well as her perception of an unreliable narrator. In her speculative book, said the Los Angeles Times Book Prize and NYPL Young Lions finalist, you're never sure what you're supposed to be terrified by.
Mentioning that crime fiction has always held a mirror up to society, Karin Slaughter, author of The Last Widow (Morrow, Aug.2019) explained that she has always been interested in suspense, especially the works of Flannery O'Connor. True to form, her latest includes, in her own words, a lot of sex and violence, and she highlighted her interest in investigating how women are made victims of crime.
The latest book by Riley Sager, Lock Every Door (Dutton, Jul.) is narrated by a young woman compelled by circumstance to take take on an apartment-sitting gig in a New York apartment building that turns out to be pretty spooky. This psychological thriller is described by Sager as "Rosemary's Baby, but weirder."
In Chris Pavone's The Paris Diversion, a man shows up at the Louvre wearing a suicide vest. It's the start of a twisty story, and Pavone detailed how he made the Paris setting and the city-in-lockdown tensions come to life. As for what's in store for his characters—you'll have to wait and see.
Photos by William Neumann