Intriguing history titles in November embrace exploration, fabric, and debutantes through the ages, but many of the titles focus on World War II and its aftermath.
Brown, Sherrod. Desk 88: Eight Progressive Senators Who Changed America. Farrar. Nov. 2019. 352p. ISBN 9780374138219. $28; ebk. ISBN 9780374722029. HISTORY
In politics since 1975 and currently the senior U.S. senator from Ohio, Brown offers a distinctive history of America by surveying some of the progressive senators who have sat at his desk before him. They range from Hugo Black to Robert F. Kennedy to George McGovern and include Idaho's Glen Taylor, a singing cowboy who opposed segregationists.
Cenziper, Debbie. Citizen 865: The Hunt for Hitler's Hidden Soldiers in America. Hachette. Nov. 2019. 320p. ISBN 9780316449656. $28; ebk. ISBN 9780316449663. lib. ebk. ISBN 9780316449625. Downloadable. HISTORY
Pulitzer Prize–winning journalist Cenziper here unearths the story of an S.S. camp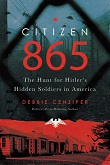 built during World War II near the Polish village of Trawniki to train roving soldiers to kill Polish Jews. The camp was little known until 1990, when two American historians discovered a 700-man-strong camp roster in a Prague archive. These men had simply vanished postwar, some to America, and Cenziper chronicles U.S. Justice Department efforts to identify the latter and bring them to justice. With a 35,000-copy first printing.
Hutton, Robert. Agent Jack: The True Story of MI5's Secret Nazi Hunter. St. Martin's. Nov. 2019. 336p. ISBN 9781250221766. $29.99; ebk. ISBN 9781250221773. HISTORY
Bloomberg's UK political correspondent, Hutton unfolds the story of unassuming bank clerk Eric Roberts. Never heard of him? Actually, neither had Winston Churchill; Roberts's efforts as MI5 agent Jack King during World War II were that hush-hush. With Nazi sympathizers hiding in plain sight in Great Britain, Roberts became an undercover Nazi hunter, building a network of hundreds of sympathizers who willingly shared their secrets with him to the detriment of their cause.
Isserman, Maurice. The Winter Army: The World War II Odyssey of the 10th Mountain Division, America's Elite Alpine Warriors. Houghton Harcourt. Nov. 2019. 336p. ISBN 9781328871435. $28; ebk. ISBN 9781328871190. HISTORY
During World War II, the German army had several capable, battle-toughened mountain divisions, which in 1943 helped stop the Allied advance in the Italian campaign. In response, the U.S. Army built the 10th Mountain Division, drawing on Olympic skiers, mountaineers, park rangers, outdoorsy Ivy Leaguers, and European refugees, who together helped lead the Allies to victory in Italy. From Hamilton history professor Isserman, who drew on the unpublished letters and diaries from over 1,000 10th Mountain veterans; with a 35,000-copy first printing.
MacGregor, Iain. Checkpoint Charlie: The Cold War, the Berlin War, and the Most Dangerous Place on Earth. Scribner. Nov. 2019. 352p. ISBN 9781982100032. $30. HISTORY
During the Cold War, the best-known crossing between East and West Berlin was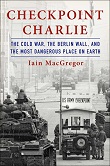 famously called Checkpoint Charlie by the Allies. Editor/publisher MacGregor revisits the tensions that led to the construction and operation of the 11-foot-high, 79-mile-long wall, which included 300 watchtowers and 250 guard-dog runs, interviewing individuals who built it, escaped across it or lost loved ones trying to escape, or served as guards at the various checkpoints—not to mention the politician, journalists, and CIA, MI6, and Stasi operatives for which it was a main focus. With a 100,000-copy first printing.
Rader, Andrew. Beyond the Known: How Exploration Created the Modern World and Will Take Us to the Stars. Scribner. Nov. 2019. 352p. ISBN 9781982123536. $28; ebk. ISBN 9781982123574. HISTORY/EXPEDITION & DISCOVERIES
Mission Manager at the American space transport company SpaceX and co-host of the weekly podcast Spellbound, Rader chronicles the human desire to transcend boundaries and just keep going. He moves in four sections from "Classical Times," when Phoenicians, Persians, and Greeks built empires; to "The Age of European Exploration"; to "The Era of Scientific Inquiry," when new tools facilitated exact mapping and distant travels; to "Our Spacefaring Future," a subject to which Rader, who holds a PhD in Aerospace Engineering from MIT, is eminently suited. Billed as history, looking to the future; with a 75,000-copy first printing.
Richardson, Kristen. The Season: A Social History of the Debutante. Norton. Nov. 2019. 288p. ISBN 9780393608731. $26.95. HISTORY/WOMEN
From the time of Henry VIII through Jane Austen's England to today's splashy parties at fancy New York hotels, young women have been introduced to society via the debutante ball. Richardson, not a debutante herself though from a family chock-full of women who were, chronicles the centuries-long debutante experience through diaries, letters, and interviews. Along the way, she raises the obvious question about the relevance of today's balls: are they utterly outmoded or a useful rite of passage that also raises money for charity?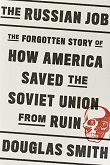 Smith, Douglas. The Russian Job: The Forgotten Story of How America Saved the Soviet Union from Ruin. Farrar. Nov. 2019. 320p. ISBN 9780374252960. $28; ebk. ISBN 9780374718381. CD. HISTORY
Finally, we get the full story of a little-known event: facing a devastating famine in 1921, the new Soviet government under Vladimir Lenin asked Herbert Hoover's American Relief Administration for help. For two years, Americans fed more than ten million people in what was the largest humanitarian operation in history. Smith, who worked for the U.S. State Department during the Soviet era and as a Russian affairs analyst for Radio Free Europe/Radio Liberty, won the Pushkin House Russian Book Prize for Former People: The Final Day of the Russian Aristocracy.
St. Clair, Kassia. The Golden Thread: How Fabrice Changed History. Liveright: Norton. Nov. 2019. 320p. ISBN 9781631494802. $23.95. ART/HISTORY
Author of The Secret Lives of Color, a best seller and NPR Best Book, St. Clair provides a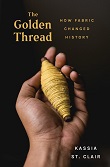 thoroughgoing history of fabric, from bright 30,000-year-old threads found in a Georgian cave to the remarkable materials that allow humans to survive at the South Pole and in outer space. Not just for women at their spindles, as commonly thought, threads are the very fabric of history, so to speak, prompting social change and technological development. Already a best seller in England.
Stahel, David. Retreat from Moscow: A New History of Germany's Winter Campaign, 1941–1942. Farrar. Nov. 2019. 560p. ISBN 9780374249526. $35; ebk. ISBN 9780374714253. HISTORY
Stahel, who boasts an MA in war studies from King's College London and a PhD from Berlin's Humboldt University, concentrates on German military history during World War II, his most recent title being The Battle for Moscow. Here he offers a reassessment of the Wehrmacht's 1941–42 Soviet winter offensive and subsequent retreat, generally seen as a triumph for the Red Army. Yet Stahel points out that the Soviet strategic plans were still frustrated and that the Germans ultimately lost fewer men, coming back swinging at a suddenly overconfident enemy. In the end, both Hitler and Stalin undermined their respective armies' efforts.
Stein, Sarah Abrevaya. Family Papers: A Sephardic Journey Through the Twentieth Century. Farrar. Nov. 2019. 320p. ISBN 9780374185428. $28; ebk. ISBN 9780374716158. HISTORY
Sady and Ludwig Kahn Director of the Alan D. Leve Center for Jewish Studies, plus the Maurice Amado Chair in Sephardic Studies at UCLA, the award-winning Stein makes Sephardic history accessible to all by excavating thousands of letters of the Levy family from Salonica. They were denizens of the Ottoman empire until war in the 20th century made them Greek, scattered them worldwide to Western Europe, Israel, Brazil, and India, and nearly destroyed them in the Holocaust.