Disclosing oneself to help others.
Baird, Julia. Phosphorescence: On Things That Sustain You When the World Goes Dark. Random. May 2021. 320p. ISBN 9780593236918. $27. MEMOIR/SCIENCE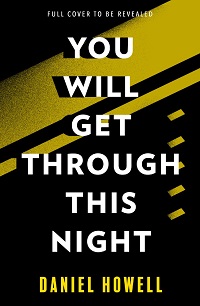 Becker, Barbara. Heartwood: The Art of Living with the End in Mind. Flatiron: Macmillan. May 2021. 224p. ISBN 9781250095985. $25.99. MEMOIR
Howell, Daniel. You Will Get Through This Night. Dey Street: HarperCollins. May 2021. 256p. ISBN 9780063053885. $23.99. SELF-HELP
Reffkin, Robert. No One Succeeds Alone: Lessons from My Mom, My Mentors, and My Search for Belonging in Business and in Life. Houghton Harcourt. May 2021. 240p. ISBN 9780358454618. $27. CD. SELF-HELP
Sale, Anna. Let's Talk About Hard Things. S. & S. May 2021. 352p. ISBN 9781501190247. $28. INTERPERSONAL RELATIONS
Shapiro, Jordan. Father Figure: How to Be a Feminist Dad. Little, Brown. May 2021. 304p. ISBN 9780316459969. $27. PARENTING
Author of Victoria: The Queen and a journalist whose work has appeared in multiple publications, Baird frames Phosphorescence, her inspirational memoir of surviving cancer and heartbreak, with the idea that certain things in nature (e.g., fireflies) glow with their own inner light. In Heartwood, interfaith minister and human rights advocate Becker argues that grief is not a problem to be solved but a stepping stone to greater understanding. A mental health advocate with podcasts claiming one billion views and New York Times best-selling titles, Howell explains how You Will Get Through This Night—and tomorrow and the next day, too (100,000-copy first printing). The youngest-ever White House fellow and CEO of Compass, America's largest independent real estate brokerage, Reffkin explains that No One Succeeds Alone; a Black man abandoned by his father, he was raised singlehandedly and with the greatest care by an Israeli immigrant mother disowned by her parents (40,000-copy first printing). Host of the popular WNYC podcast Death, Sex, & Money, Sale helps us understand how to face the toughest decisions in Let's Talk About Hard Things (125,000-copy first printing). Senior Fellow for the Joan Ganz Cooney Center at Sesame Workshop, Shapiro (The New Childhood) shares the importance of being a Father Figure today.