Summer 2020 arrives with the promise of hot days and even hotter reads, making it a perfect time to check out these selections chosen by the American Library Association (ALA) RUSA CODES Reading List Council Members.
With recommendations across eight fiction genres, from new releases to tried-and-true favorites, there's something in this year's list for every reader.
---
ADRENALINE
Winner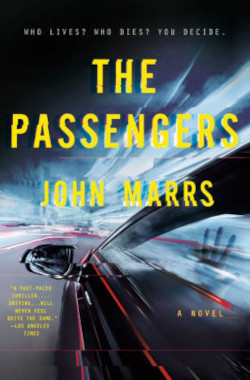 Marrs, John. The Passengers. Berkley. 2019. ISBN 9781984806970.
After their driverless cars are hacked, eight passengers have two and a half hours to live. One will be set free based on the votes of a captive jury and the will of the world's social media populationbut each has secrets that could condemn them. (RUSA Reading List)

Read-Alikes
Barclay, Linwood. Elevator Pitch. Harper. 2019. ISBN 9780062678287.
Fans of psychological thrillers and the author's previous books will love this. Warning: it might leave some readers a bit uncomfortable next time they enter an elevator. (LJ 9/19)

Goldin, Megan. The Escape Room. St. Martin's. 2019. ISBN 9781250219657.
Goldin's debut features the twists, turns, and misdirection psychological suspense fans crave, set against a backdrop of corporate greed and excess. Bad people get their comeuppance, good people get revenge, and readers get immersed in the tangled web of vengeance and deceit. (LJ 8/19)

Short List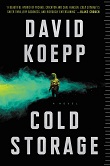 Koepp, David. Cold Storage. Ecco: HarperCollins. 2019. ISBN 9780062916433.
A screenwriter/director famed for his work on Jurassic Park, Spider-Man, and more, Koepp debuts with this story of Pentagon bioterror operative Roberto Diaz, who discovered an organism that could pretty much destroy all living creatures and buried it in cold storage beneath a barely there military repository. Alas, the organism has escaped, and he must corral it with the help of two unsuspecting security guards. With a 500,000-copy first printing and already optioned for film. [See Prepub Alert, 3/11/19.]
McKinty, Adrian. The Chain. Mulholland: Little, Brown.2019. ISBN 9780316531269.
A child is kidnapped and a parent instructed by an anxious stranger over the phone to kidnap another child within 24 hours—or the first child will die. It's all part of an ongoing chain of kidnappings conceived by Edgar– and two-time Ned Kelly Award–winning Irish crime novelist McKinty. Uh-oh, I'd be too scared to read this one. [See Prepub Alert, 1/23/19.]
Mina, Denise. Conviction. Mulholland: Little, Brown. 2019. ISBN 9780316528504.
With a gutsy, endearing heroine and a wondrously surprising ending, this is highly recommended. (LJ 4/19)

Sager, Riley. Lock Every Door. Dutton. 2019. ISBN 9781524745141.
Likable characters, great writing, just enough twists, and a Rosemary's Baby vibe will make this a summer hit. Purchase for Stephen King and Gillian Flynn fans. (LJ 1/19)
FANTASY
Winner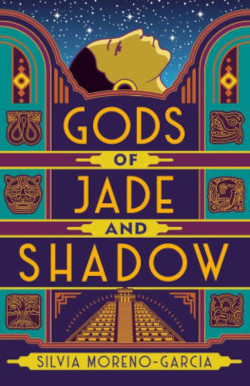 Moreno-Garcia, Silvia. Gods of Jade and Shadow. Ballantine. 2019. ISBN 9780525620754.
Purchase where Naomi Novik, Nnedi Okorafor, and N.K. Jemisin are popular. (LJ 5/19)

Read-Alikes
Faizal, Hafsah. We Hunt the Flame. (Sands of Arawiya: Bk. 1). Farrar. 2019. ISBN 9780374311544.
Fans of Sabaa Tahir's An Ember in the Ashes and Tomi Adeyemi's Children of Blood and Bone should get excited for their next obsession. (SLJ 5/19)

Novik, Naomi. Spinning Silver. Del Rey: Ballantine. 2018. ISBN 9780399180989.
This masterly, immersive high fantasy tale is grounded in real-world challenges and opportunities for growth. Highly recommended for fans of Novik's previous titles or fairy-tale retellings. (LJ 6/15/18)

Roanhorse, Rebecca. Trail of Lightning. Saga: S. & S. (Sixth World, Bk. 1). 2018. ISBN 9781534413498.
This exciting postapocalyptic debut, with its heady combination of smartly drawn characters, Wild West feel, and twisty plot, is a must-read for fantasy enthusiasts. (LJ 5/15/18)
Short List
Bardugo, Leigh. Ninth House. Flatiron: Macmillan. 2019. ISBN 9781250313072.
Demand alone would necessitate purchasing multiple copies in all formats, but this is genuinely terrific. The worldbuilding is rock solid, the plot is propulsive, and readers will be clamoring for a sequel as soon as they read the last page. (LJ 7/19)
Lyons, Jen. The Ruin of Kings. Tor. (Chorus of Dragons, Bk. 1). 2019. ISBN 9781250175489.
This stunning debut takes epic fantasy to a high level, portraying a world filled with magic, demons, gods, and dragons, in which politics and power plays are the laws of the land. (LJ 1/19)
McGuire, Seanan. Middlegame. Tor. 2019. ISBN 9781250195524.
McGuire sets a high bar for alchemy-based stories in this new stand-alone, twisting themes of time and space as seen through the eyes of children. Note that some painful scenes feature self-harm and violence. Overall, this singular work keeps readers thinking long after the final page. (LJ 4/19)

Tesh, Emily. Silver in the Wood. Tor.com. 2019. ISBN 9781250229793.
HISTORICAL FICTION
Winner
Prescott, Lara. The Secrets We Kept. Knopf. 2019. ISBN 9780525656159.
A thrilling tale of secretaries turned spies, of love and duty, and of sacrifice, this debut is inspired by the true story of the CIA plot to infiltrate the hearts and minds of Soviet Russia, not with propaganda, but with the greatest love story of the 20th century: Doctor Zhivago. (LJ 10/19]

Read-Alikes
Finn, Peter. The Zhivago Affair: The Kremlin, the CIA, and the Battle Over a Forbidden Book. Pantheon. 2014. ISBN 9780307908001.
Those expecting a cloak-and-dagger spy saga will be disappointed, but those interested in a case study of Soviet repression of heterodox authors will be gratified. (LJ 11/14)

Russell, Mary Doria. A Thread of Grace. Ballantine. 2005. ISBN 9780449004135.

Shetterly, Margot Lee. Hidden Figures: The American Dream and the Untold Story of the Black Women Mathematicians Who Helped with the Space Race. Morrow. 2016. ISBN 9780062363596.
Shetterly shares the stories of Dorothy Vaughan, Mary Jackson, Katherine Johnson, and Christine Darden as they navigated mathematical equations, the space race, and the civil rights movement over three decades of brilliant computing and discoveries. (LJ 9/1/16)
Towles, Amor. A Gentleman in Moscow. Viking. 2016. ISBN 9780670026197.
Readers have embraced this charming tale of a Russian count confined to one of Moscow's finest hotels after being arrested by the Bolsheviks. A gentle yet moving read with an appealing cast of quirky characters. (LJ 8/16)

Short List
Collins, Sara. The Confessions of Frannie Langton. Harper. 2019. ISBN 9780062851895.
This dark, disquieting story may appeal to historical fiction fans with a penchant for the gothic. (LJ 5/19)
Donati, Sara. Where the Light Enters. Berkley. 2019. ISBN 9780425271827.
Storytelling so rich in detail it borders on minutiae may be a distraction for some readers. Despite a central theme based on a police investigation, this story should not be confused for a mystery. Give this to readers who care more about the journey than the destination. (LJ 8/19)
Fay, Juliette. City of Flickering Light. Gallery: S. & S. 2019. ISBN 9781501192944.
Readers who enjoyed Fay's previous works will find much to love here, as will those who appreciate well-drawn characters and vibrant historical backdrops. (LJ 3/15/19)

Manning, Kirsty. The Song of the Jade Lily. Morrow Paperbacks. 2019. 368p. ISBN 9780062882011.
The story opens in 1939, when a young woman named Li forms a fast friendship with Jewish refugee Romy that will soon be shattered by war. In 2016, Alexandra uncovers the secrets of grandmother Romy's life. [See Prepub Alert 11/19/18.]

HORROR
Winner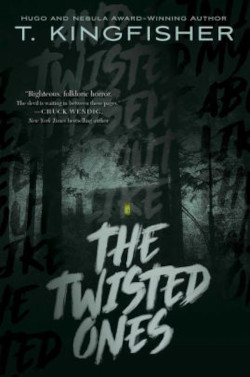 Kingfisher, T. The Twisted Ones. Saga: Gallery. 2019. ISBN 9781534429574.
While cleaning out her deceased grandparents' home, Mouse discovers a journal describing the diabolic creatures who live in the surrounding woods—and soon encounters them herself. A modern, menacing Lovecraft-inspired tale. (LJ 11/19)
Read-Alikes
Meddling Kids by Edgar Cantero
The White People and Other Weird Stories by Arthur Machen
The Lost Causes of Bleak Creek by Rhett McLaughlin

Short List

The Toll by Cherie Priest
The Homecoming by Andrew Pyper
The Devil Aspect by Craig Russell
Violet by Scott Thomas
MYSTERY
Winner
Montclair, Allison. The Right Sort of Man. Minotaur: St. Martin's. ISBN 9781250178367.
In postwar London, Iris Sparks (perhaps a wartime spy) and Gwendolyn Bainbridge (a society widow) have teamed up to matchmake singles with the Right Sort Marriage Bureau. When one client is accused of murdering another, Iris and Gwendolyn decide the police have the wrong man and start investigating.
Read-Alikes
The Tommy & Tuppence books by Agatha Christie
Mr. Churchill's Secretary by Susan Elia MacNeal
Dear Mrs. Bird by A.J. Pearce
Girl Waits with Gun by Amy Stewart
Short List

Magic for Liars by Sarah Gailey
The Scholar by Dervla McTiernan
Paper Son by S.J. Rozan
The Chestnut Man by Soren Sveistrup
ROMANCE
Winner
O'Leary, Beth. The Flatshare. Flatiron: Macmillan. ISBN
Tiffy needs a place to live and Leon works nights, so they come to an unusual arrangement: sharing an apartment (and a bed!) but never seeing each other. Communicating via post-it notes, they begin to rely on each other in ways they never imagined. (LJ 5/19)
Read-Alikes
We Met in December by Rosie Curtis
Josh and Hazel's Guide to Not Dating by Christina Lauren
Our Stop by Laura Jane Williams
Short List
Royal Holiday by Jasmine Guillory
The Bride Test by Helen Hoang
Lady Derring Takes a Lover by Julie Anne Long
The Lady's Guide to Celestial Mechanics by Olivia Waite
SCIENCE FICTION
Winner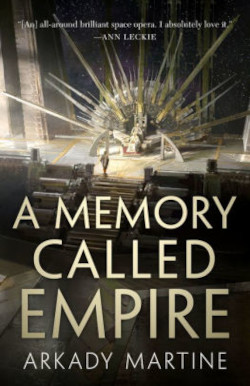 Martine, Arkady. A Memory Called Empire. Tor. ISBN 9781250186430.
In this conspiracy-filled novel, a determined ambassador desperately tries to survive her new diplomatic assignment while investigating the murder of her predecessor on a planet with rules she doesn't understand. (LJ 12/18)
Read-Alikes
The Goblin Emperor by Katherine Addison
Ancillary Justice by Ann Leckie
The Collapsing Empire by John Scalzi
Short List
To Be Taught, If Fortunate by Becky Chambers
Gideon the Ninth by Tamsyn Muir
The Future of Another Timeline by Annalee Newitz
Finder by Suzanne Palmer


---
The Council consists of Matthew Galloway, Anythink Libraries, chair; Craig Clark, Upper Arlington OH; Gloria Drake, Oswego P.L. Dist.; Halle Eisenman, NoveList; Andrea Gough, Seattle P.L.; Marlene Harris, Reading Reality LLC; Sarah Jaffa, Kitsap Regional Lib.; Jackie Kropp, Western Plains Lib. Syst.; Teresa May, Durham Cty. Pub. Libs.; Jo Schofield, Stark Cty. Dist. Lib.; Karin Suni, Free Lib. of Philadelphia;and Estella Terrazas, Altadena Lib. Dist.
---
The Reference and User Services Association (RUSA), a division of the American Library Association, represents librarians and library staff in the fields of reference, specialized reference, collection development, readers' advisory, and resource sharing. Learn more at www.rusaupdate.org.