Helen Macdonald's new essay collection, Michael Gorra's reassessment of William Faulkner, Ron Lieber's look at the cost—and value—of college, and more.
Picks
Calderón, Ilia. My Time To Speak: Reclaiming Ancestry and Confronting Race. Atria. Aug. 2020. 288p. ISBN 9781982103859. $26; ebk. ISBN 9781982103866. MEMOIR/CULTURAL HERITAGE
Growing up in the Afro-Latino province of Chocó, Colombia, the Emmy Award–winning Calderón never felt the slings and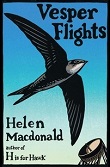 arrows of racism until she moved to Medellín to attend high school and college. She chose to shut out the slurs, but when she moved to Miami to work for Telemundo, she encountered another kind of prejudice as an immigrant woman of color addressing the Latinx community in Spanish. Here she offers both memoir and inspiration, explaining how her readers can be brave and embrace their identity, something she learned well while countering face-to-face threats from a member of the Ku Klux Klan.
Cheng, Eugenia. x + y: A Mathematician's Manifesto for Rethinking Gender. Basic Books: S. & S. Aug. 2020. 272p. ISBN 9781541646506. $28; ebk. ISBN 9781541646513. lib. ebk. ISBN 9781541646674. Downloadable. SOCIAL SCIENCE/FEMINIST THEORY
Author most recently of The Art of Logic in an Illogical World, Cheng works in both male-tilted mathematics and female-tilted art; she's a pianist and scientist in residence at the School of the Art Institute of Chicago. Here she addresses gender inequality by calling on her field of study, category theory, which focuses on context and ultimately dimensionality; a cube casts a diamond or square shadow, depending on one's perspective. As she argues, we need to bring that same understanding of perspective when we look at women in positions of power and rethink contexts to assure true equality.

Gorra, Michael. The Saddest Words: William Faulkner's Civil War. Liveright: Norton. Aug. 2020. 400p. ISBN. 9781631491702. $29.95; ebk. ISBN 9781631491719. LITERATURE
Given the "Lost Cause" romanticism and unenlightened portrayal of black characters and race relations in the works of Wiliam Faulkner, how are we to read him today? Gorra, a Pulitzer Prize finalist for Portrait of a Novel: Henry James and the Making of an American Masterpiece, offers biography, literary criticism, and travelog as he rethinks Faulkner, revealing a "civil war" within that we all still fight today.
Harjo, Joy with LeAnne Howe & Elise Foerster, eds. When the Light of the World Was Subdued, Our Songs Came Through: A Norton Anthology of Native Nations Poetry. Norton. Aug. 2020. 352p. ISBN 9780393356809. pap. $19.95; ebk. ISBN 9780393356816. POETRY
A poet/performer of the Muscogee Creek Nation, Harjo currently reigns as U.S. Poet Laureate. Here she offers a sweeping view of Native Nations poetry, starting with a blessing from Pulitzer Prize winner N. Scott Momaday and moving forward to embrace writers like Whiting Award–winning Tommy Pico and National Book Award–winning Layli Long Soldier. Altogether 160 poets bring readers closer to nearly 100 indigenous nations in this hefty volume.
Lieber, Ron. The Price You Pay for College: An Entirely New Road Map for the Biggest Financial Decision Your Family Will Ever Make. Harper. Aug. 2020. 320p. ISBN 9780062867308. $27.99; ebk. ISBN 9780062867322. PARENTING
"Your Money" columnist for the New York Times, Lieber takes on the knotty issue of what college is really worth now that a flagship state university can cost more than $100,000 for four years of on-campus living, and private colleges much more. First, he explains who pays what, how financial aid got so complicated, and how merit aid has become a new competitive factor among schools. Then he tackles the real question of what a college education is worth, asking questions of college presidents and financial aid gatekeepers that parents are afraid to ask. With a 100,000-copy first printing.

Macdonald, Helen. Vesper Flights. Grove. Aug. 2020. 288p. ISBN 9780802128812. $27; ebk. ISBN 9780802146694. NATURE/ESSAYS
Want to soar as you did while reading Macdonald's New York Times best-selling, Samuel Johnson– and Costa Award–winning, multi-best-booked H Is for Hawk? Then grab this rich collection of essays both newly minted and previously published, ranging in subject from the shrinking countryside to the migration of songbirds through New York City's Tribute in Light to wild boars, mushroom hunting, birds' nests, and the private vespers she holds while trying to fall asleep. With a 12-city tour.

Wilson, Edward O. Tales from the Ant World. Liveright: Norton. Aug. 2020. 288p. ISBN 9781631495564. $26.95; ebk. ISBN 9781631495571. SCIENCE/ZOOLOGY
A two-time Pulitzer Prize winner, Harvard professor emeritus Wilson ferries us from Mozambique and New Guinea to the Gulf of Mexico's Dauphin Island and memories of his parents' Alabama backyard as he recalls nine decades' worth of flopping down on his belly to study 15,000 ant species. The species we meet here range from Africa's battle-ready Matabele to New Caledonia's Myrmecia apicalis, which have practically vanished from this earth, and the book as a whole memorializes a distinguished career.
More Nonfiction
Hart, Matt. Win at All Costs: Inside Nike Running and Its Culture of Deception. Dey Street: HarperCollins. Aug. 2020. 320p. ISBN 9780062917775. $28.99; ebk. ISBN 9780062917805. SPORTS/BUSINESS
Jones, Chip. The Organ Thieves: The Shocking Story of the First Heart Transplant in the Segregated South. Jeter: Gallery: S. & S. Aug. 2020. 288p. ISBN 9781982107529. $27; ebk. ISBN 9781982107543.
Levesque, Emily. The Last Stargazers: The Enduring Story of Astronomy's Vanishing Explorers. Sourcebooks Landmark. Aug. 2020. 336p. ISBN 9781492681076. $25.99. SCIENCE/ASTRONOMY
Mifflin. Margot. Looking for Miss America: Dreamers, Dissidents, Flappers, and Feminists; A Pageant's 100-Year Quest To Define Womanhood. Counterpoint. Aug. 2020. 320p. ISBN 9781640092235. $28. SOCIAL HISTORY
Naidoo, Uma. This Is Your Brain on Food: An Indispensable Guide to the Surprising Foods That Fight Depression, Anxiety, PTSD, OCD, ADHD, and More. Little, Brown Spark. Aug. 2020. 304p. ISBN 9780316536820. $28; ebk. ISBN 9780316536806. lib. ebk. ISBN 9780316459648. CD/downloadable. NUTRITION
Nir, Sarah Maslin. Horse Crazy: The Story of a Woman and a World in Love with an Animal. S. & S. Aug. 2020. 304p. ISBN 9781501196232. $28; ebk. ISBN 9781501196249. NATURE/HORSES
Parini, Jay. Borges and Me: An Encounter. Doubleday. Aug. 2020. 320p. ISBN 9780385545822. $27.95; ebk. ISBN 9780385545839. Downloadable. LITERATURE
Pogue, David. How To Prepare for Climate Change. S. & S. Aug.352p. ISBN 9781982134518. $22. SCIENCE/CLIMATE CHANGE
Weintraub, Robert. The Divine Miss Marble: A Life of Tennis, Fame, and Mystery. Dutton. Jul. 2020. 496p. ISBN 9781524745363. $28; ebk. ISBN 9781524745387. Downloadable. BIOGRAPHY
Wilson, A.N. The Mystery of Charles Dickens. Harper. Aug. 2020. 384p. ISBN 9780062954947. $32.50; ebk. ISBN 9780062954961. LITERATURE
After receiving a USB drive containing a stolen report prepared by the United States Anti-Doping Agency as part of an investigation into running coach Alberto Salazar, endocrinologist Jeffrey Brown, and the use of performance-enhancing drugs by Nike-sponsored runners, Colorado-based freelancer Hart wrote a front-page New York Times story expanded here to show how Nike intended to Win at All Costs. In another shocking exposé, The Organ Thieves, Virginia-based reporter Jones chronicles the first heart transplant in the South, with a black man named Bruce Tucker entering Virginia's top research hospital with a head injury in 1968, only to have his heart given to a white businessman (75,000-copy first printing). In The Last Stargazers, award-winning University of Washington astronomer Levesque reports on the remarkable accomplishments and sheer joy of the thinning crowd of scientists who continue studying the stars. Mifflin's Looking for Miss America moves from the post-suffrage 1920s to the Cold War 1950s to the #MeToo era to show how the glittery Miss American pageant has reflected social change and women's progress in particular. A board-certified psychiatrist (Harvard Medical School), professional chef (Cambridge School of Culinary Arts), and nutrition specialist (Cornell University), Naidoo details how diet impacts mental health in This Is Your Brain on Food; who knew that salami can cause depression (100,000-copy first printing). A staff writer for the New York Times, Pulitzer Prize finalist Nir explains why humanity is enduringly Horse Crazy through her own life story and that of people like George and Ann Blair, an African American couple who run a riding academy for inner-city youth on an island in Manhattan's East River (100,000-copy first printing). In Borges and Me, poet/novelist Parini recalls playing host to the Latin American literary giant while attending University of St. Andrews in Scotland. From Pogue, the Emmy Award–winning technology and science correspondent for CBS Sunday Morning and host of 17 science specials on PBS NOVA, How To Prepare for Climate Change is a comprehensive guide (in handy paperback format) to surviving an here-now crisis. In The Divine Miss Marble: A Life of Tennis, Fame, and Mystery, Weintraub investigates the international tennis star's claim that she worked with American intelligence during World War II. Finally, in The Mystery of Charles Dickens, Wilson, ever prolific in multiple genres, turns to literary biography to examine the wellsprings of Dickens's genius and ongoing popularity.