LJ's annual ALA Galley & Signing Guide offers 200-plus titles you will find on the show floor.
C.J. Box's ride-the range-thrilling The Bitterroots and Ben Lerner's brilliant, one-of-a-kind The Topeka School. Katarina Bivald's Broken Wheel follow-up, Check In at the Pine Way Motel, and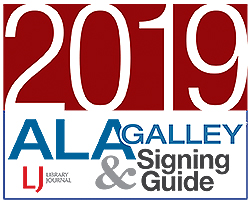 Nefertiti Austin's eye-opening Motherhood So White: A Memoir of Race, Gender, and Parenting in America. Cadwell Turnbull's big-buzzing sf debut, The Lesson, and Ezra Claytan Daniels's graphic fantasia, BTTM FDRS. These are just some of the 200-plus galleys that will be featured in LJ's annual ALA Galley & Signing Guide this year. Many thanks to Ingram and Severn House for sponsoring this guide. To help you grab all the galleys you want as you negotiate the show floor in Washington, DC, register for the ALA Galley & Signing guide now.