These five novels trace Regencies over time.
Regency romances are most often set during the first 30-odd years of the 19th century. They entice with descriptions of ­upper-crust British society, witty dialog, and wonderful set scenes—from dashing rides in open coaches to clandestine rendezvous in gardens, orangeries, and libraries. These five novels trace Regencies over time.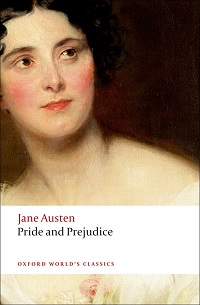 Jane Austen's Pride and Prejudice (Oxford Univ. 2008. ISBN 9780199535569. pap. $7.95; ebk. ISBN 9780191501067) is the quintessential model. The Bennet family includes five dowerless daughters. It is imperative for some to snare wealthy husbands to shore up the family fortunes. The opportunity to do so comes with the arrival of wealthy aristocrats Mr. Bingley and Mr. Darcy. Bingley falls for the family beauty, Jane, but Darcy persuades Bingley to drop his suit owing to her lack of social standing. Darcy falls for Elizabeth Bennet and makes her an offer, which she initially rejects. Eventually, after much wit, angst, and byplay, both pride and prejudice are defeated and love triumphs. Read-alike: Interest in the fate of other characters from the novel has generated modern-day sequels. Readers might enjoy Katherine J. Chen's Mary B: An Untold Story of Pride and Prejudice. It is the closest in language and story to Austen's original and follows the colorless middle Bennet sister as she blossoms into a nascent feminist.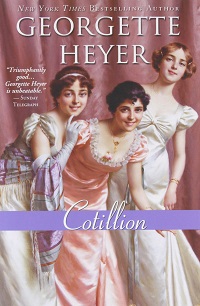 Georgette Heyer (1902–74) is considered the 20th-century Jane Austen. Each of her novels offers something unique, and while The Grand Sophy is a common opening suggestion, try the bright and charming Cotillion (Sourcebooks Casablanca. 2007. ISBN 9781402210082. pap. $17.99; ebk. ISBN 9781402233159). Kitty Charing is the penniless ward of wealthy but miserly Mr. Penicuik. He decides to leave his fortune to Kitty if she marries one of his grand­nephews. Disgusted by the idea, gutsy Kitty convinces Freddy, one of the boys, to pretend to offer for her hand so she can escape to London. After several averted calamities, Freddy and Kitty find love. Read-around: Suggest readers move from fiction to nonfiction with Jennifer Kloester's Georgette Heyer's Regency World: The Definitive Guide for All Fans of Georgette Heyer, Jane Austen, and the Glittering Regency Period .
Elyza by Clare Darcy (out of print but easily obtained) is an example of the early modern era of the subgenre. The novel follows heiress Elyza Leigh, whose father has hired Mrs. Winlock to find a suitable husband for her. Scrambling to produce such a worthy before the end of the season, Mrs. Winlock orchestrates a match with an impoverished and boring lord, prompting Elyza to bolt. As a runaway dressed in boy's clothes, Elyza meets handsome and rich Redmayne. The encounter inspires Elyza, and she throws off the efforts of the despotic Mrs. Winlock. After the usual crisis, Elyza and Redmayne fall in love. Read-alike: Tessa Dare's Romancing the Duke might suit. Izzy Goodnight is both penniless and homeless until word comes that she has inherited a crumbling castle, which somehow also comes with a duke. Although set in Regency England, it sizzles with 21st-century sexual tension, which is less present in Elyza.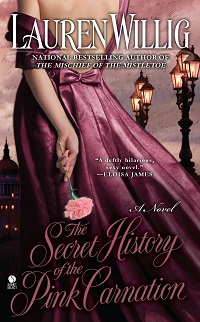 The "Pink Carnation" series by Lauren Willig offers a different twist to Regency romances by entwining a contemporary story within one that is Regency-set. The series opens with The Secret History of the Pink Carnation (Berkley. 2010. ISBN 9780451413017. pap. $7.99; ebk. ISBN 9781101210543), set in 1803, when intelligent, unconventional, and even heroic Amy Balcourt is searching for the elusive agent known as the Purple Gentian. In contemporary London, American scholar Eloise Kelly is researching British spies when she becomes entangled with Colin Selwick, who is determined to stop her efforts. Read-alike: Joanna Bourne's The Spymaster's Lady is a delight of a spy novel, the first in the loosely connected "Spymaster" series. With great wit, a wonderful eye for detail, and a gift for dialog, Bourne spins out the remarkable story of two enemy agents—one English, one French—as they play an exciting, romantic, and dangerous game of espionage.
Courtney Milan's The Duchess War (CreateSpace. 2016. ISBN 9781536846584. pap. $8.99; ebk. ISBN 9781937248093) introduces Robert Blaisdell, the Duke of Clermont, an aristocrat with progressive ideas, and Minerva Lane, a wallflower who is much more than meets the eye. The two spark and spar and tumble into love as Milan hits many of the high notes readers expect: wit, a large supporting cast, and a sexy, clever tone. It is the first in her "Brothers Sinister" series, established in the novella The Governess Affair. Read-alike: Another aristocrat with progressive ideas who happens to meet a wallflower with plans of her own can be found in Lisa Kleypas's sprightly It Happened One Autumn. The story, part of the author's "Wall­flowers" series, is full of characters to cheer for (and follow in related books) and sparkling chemistry.
---
This column was contributed by Ophelia Georgiev Roop, Library Director, Mitchell Community Public Library, IN
---
This article was originally published in Library Journal's Februrary 2019, issue.