111 Houghton Mifflin Harcourt
Giveaways: Veronica Roth's Chosen Ones, the YA author's venture into the adult arena, featuring five teenagers who fulfilled a prophecy that they would defeat the Dark One and are now at loose ends—but maybe something darker is coming; David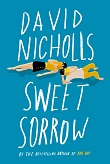 Nicholls's Sweet Sorrow, the story of a British teenager facing a broken family, academic crisis, and coming-of-age angst whose love for a seemingly unreachable girl compels him to join a Shakespeare production; Jane Healey's Animals at Lockwood Manor, a debut novel set in 1939 at the manor where a natural history collection has been sent from London for safekeeping; Jasper DeWitt's The Patient, about a cocky young psychiatrist who believes he can cure a longtime patient at his hospital who has driven others to madness or suicide; and Shaun King's Make Change: How To Fight Injustice, Dismantle Systemic Oppression, and Own Our Future, a memoir cum action blueprint from the Black Lives Matter leader whose podcast The Breakdown has over 100,000 subscribers.
116 Soho Press
Giveaway, starting Thursday, 2/27, at 10 a.m.: Cara Black's Three Hours in Paris, with the author detouring from the beloved "Aimée Leduc" series to ask why Hitler spent only three hours in fallen Paris and imagining an attempted assassination that's maybe not what it seems.
More giveaways: Clarissa Goenawan's The Perfect World of Miwako Sumida, with friends pondering why university sophomore Miwako Sumida hanged herself in an isolated mountain village; Francine Mathews's Death on Tuckernuck, with Nantucket Police Detective Merry Folger pursuing a case involving guns, heroin, and false identities after two people are found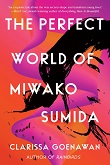 shot on a yacht run aground on an unpopulated barrier island off Nantucket; Timothy Hallinan's Street Music, set in Bangkok, where American writer Poke Rafferty searches for a missing American while contending with his multinational family—and thereby missing the stalker on his trail; Colin Cotterill's Delightful Life of a Suicide Pilot, CWA Dagger in the Library recipient Cotterill's wrap-up of his beloved Dr. Siri Paiboun series, with the good doctor drawn into an investigation of dangerous World War II secrets by a mysterious diary written in Lao and Japanese; Adam Wilson's Sensation Machines, about a Brooklyn couple, veering apart after a stillbirth, who get caught up in financial shenanigans that lead to murder; Camilla Trinchieri's Murder in Chianti, with half-Italian, half-Irish NYPD homicide detective Nico Doyle stumbling upon a dead body after moving to his late wife's hometown in Italian wine country; and Michael Sears's Tower of Babel, starring a disgraced lawyer working as a foreclosure profiteer in his old stomping ground—multiethnic Queens—and here investigating the murder of his slightly shady case sourcer.
210 Workman
Giveaways: Bonnie Tsui's Why We Swim, with California surfer/swimmer Tsui, a New York Times contributor, explaining the lure of splashing about in the water; Richard Farrell's The Falling Woman, a debut novel about a National Transportation Safety Board investigator trying to find a rumored survivor after a jet catastrophically splinters apart in midair; Dr. Abi Gewirtz's When the
World Feels Like a Scary Place: Essential Conversations for Anxious Parents and Worried Kids, with a leading child psychologist explaining how parents and children can talk together about today's most stressful social issues; Julia Alvarez's Afterlife, about newly widowed and retired immigrant writer/professor Antonia Vega, whose books are no longer helping her deal with life; and Michael Ian Black's A Better Man: A (Mostly Serious) Letter to My Son, a comedian's letter to a son departing for college.
216 Sourcebooks
Giveaway, Wednesday, 2/26: At 4:30 p.m., Tracey Enerson Wood's The Engineer's Wife, a novel reimagining the woman who helped design and build the Brooklyn Bridge.
Giveaways, Thursday, 2/ 27: At 9:00 a.m., Julie Clark's The Last Flight, about a politician's wife so desperate to flee her abusive spouse that she trades tickets with a woman she meets at an airport bar; at 11:00 a.m., Annabeth Albert's Conventionally Yours, a LGBTQIA+ romcom featuring enemies Conrad Stewart and Alden Parks, stuck together as they travel cross-country to a giant fan convention where they'll compete in a con tournament—and maybe fall in love; and at 4:00 p.m., David Stout's The Kidnap Years: The Astonishing True History of the Forgotten Kidnapping Epidemic That Shook Depression-Era America, a study of kidnapping as a sure-bet way to earn money in the financially challenged 1930s, from an Edgar Award winner.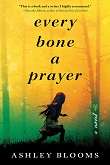 In-booth signing, Wednesday, 2/26: At 3:30 p.m., Emily Levasque, The Last Stargazers, with the award-winning University of Washington astronomer reporting on the remarkable accomplishments of the thinning crowd of scientists who continue studying the stars.
In-booth signing, Thursday, 2/27: At 1:00 p.m., Ashley Blooms, Every Bone a Prayer, a debut about a ten-year-old girl living close with nature in an Appalachian holler yet aware that she must go out and confront the world.
In-booth signing, Friday, 6/28: At 9:30 a.m., Caroline B. Cooney's Before She Was Helen, with South Carolina retiree Clemmie about to blow 50 years of hidden identity by foolishly posting an image of a striking work of art she stumbled upon at a neighbor's.
224 Hachette
Giveaways, Thursday, 2/27: At 9:30 a.m., Marie Kondo & Scott Sonenshein's Joy at Work: Organizing Your Professional Life, cleaning up your workplace with the decluttering star; at 11:00 a.m., Scott Turow's The Last Trial, with Turow regular Alejandro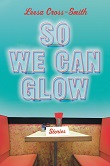 "Sandy" Stern agreeing to defend good friend Kiril Pafko, a Nobel Prize–winning cancer researcher, from charges of insider trading, fraud, and murder; and at 3:00 p.m., Selinis Leyva & Marizol Leyva's My Sister: How One Sibling's Transition Changed Us Both, with Orange Is the New Black star Selinis Leyva and sister Marisol offering alternating chapters on the impact of Marisol's gender transition.
Giveaways on Friday, 2/28: At 9:30 a.m., Leesa Cross-Smith's So We Can Glow: Stories, from the author of the celebrated Whiskey & Ribbons, 42 short stories focusing on the dreams, desires, bonds, and push-the-envelope behavior of girls and women, and at 11:00 a.m., Lady Anne Glenconner's The Lady in Waiting, Glenconner's account of being a lady-in-waiting to Princess Margaret while dealing with a tumultuous and often painful personal life.

Event: On Wednesday, 2/26, at 4:30 p.m., a 70th-anniversary celebration with special giveaways, galley giveaways including Neil Price's Children of Ash and Elm, and a Nashville treat.
300 Penguin Random House
Fiction Giveaways: Ottessa Moshfegh's Death in Her Hands, meta-mystery about a widow, wandering her new property, who finds a mysterious note about a dead body but no body and investigates as if a murder had conclusively occurred; Elizabeth Kay's Seven Lies, a debut thriller with one young woman's dislike of her best friend's stuck-up husband leading to lies, more lies, and violence; Halley Sutton's The Lady Upstairs, a debut whose Los Angeles–based heroine successfully blackmails abusive men (e.g., hands-on directors) until one of her targets is murdered, and she's in trouble with both the LAPD and her boss, the lady upstairs; Carole Stivers's The Mother Code, debut sf with scientists rushing to save humanity after biowarfare gone horribly wrong by placing genetically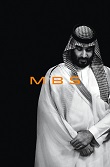 engineered children inside huge mother robots—but how do the robots feel about it?; Lisa Wingate's The Book of Lost Friends, inspired by advertisements for missing loved ones in a Reconstruction-era African American newspaper, with a resourceful young Louisiana sharecropper following her former master's daughters to Texas to find family and a young teacher helping her students reconstruct the story in the contemporary era; JP Delaney's Playing Nice, with the Riley and Lambert families devastated to learn that their two-year-olds were switched at birth and deciding to sue the hospital (and it gets darker); Silvia Moreno-Garcia's Mexican Gothic, the story of stylish debutante Noemí unexpectedly having to rescue her cousin from her husband's gloomy (and frighteningly interactive) mansion in 1950s Mexico; Camilla Läckberg's The Golden Cage, as the increasingly restless wife of a billionaire learns that he is having an affair and exacts awful revenge; J. Courtney Sullivan's Friends and Strangers, featuring new mother Elisabeth, a journalist who's disillusioned by small-town life and happy with her new college-age babysitter—until she gets too chummy with Elisabeth's father-in-law; and Timothy Hallinan's Street Music, with American writer Poke Rafferty searching for a missing American in Bangkok (see also Soho Press, Booth 116).
Nonfiction giveaways: Ben Hubbard's MBS: The Rise to Power of Mohammed bin Salman, about the rise and powerful sway of Saudi Arabia's new ruler, from the Beirut bureau chief for the New York Times; and Solomon Goldstein-Rose's The 100% Solution: A Plan for Solving Climate Change, guidance from a leading millennial climate activist and former Massachusetts state representative.
In-booth signings, Wednesday, 2/26: At 4:00 p.m., Yaa Gyasi, Transcendent Kingdom, chronicling a Ghanaian family facing triumph and tragedy (including an opioid death) in Alabama, and Imbolo Mbue's How Beautiful We Were, with a fictional African village battling a mighty American oil company and paying the price; at 5:00 p.m., Stephanie Danler's Stray, with Bittersweet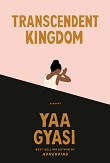 novelist Danler limning the burdens of being raised by addict parents and returning "home" to California after a decade to wrestle with their continuing squalor and her own, and M.O. Walsh's The Big Door Prize, with the New York Times best-selling author dreaming up a machine that can tell users their life's true potential, which really disrupts a small Louisiana town; and at 5:30 p.m., Emma Straub's All Adults Here, whose heroine is prompted by witnessing a school bus accident to consider what kind of parent she was—and decides that she came up short.
In-booth Signings, Thursday, 2/27: At 4:00 p.m., Brit Bennett, The Vanishing Half, about runaway twin sisters on different paths, one passing for white; and at a time not yet set, Jasmine Guillory, Party of Two, with Olivia Monroe nonplussed to discover that the cute white guy she flirted with all night at the bar is a rising-star junior senator. Check for the schedule at the booth.
In-booth signings, Friday, 2/28: At 11:00 a.m., Ariel Lawhon, Code Name Hélène, drawing on the real-life story of Nancy Wake, married to a Frenchman, who worked as a courier/spy for the Allies during World War II under four code names, and Megha Majumdar's A Burning, featuring a Muslim girl from India's slums who takes indignantly to social media after a train attack kills over 100 and is subsequently deemed a terrorist responsible for the attack; and at 11:30 a.m., Sue Monk Kidd's The Book of Longings, about a rebellious young woman at the time of Rome's occupation of the Holy Lands, who meets and marries a young man named Jesus, then must flee during violent resistance to their overlords; and Kate Russo's Super Host, what washed-up 55-year-old artist Bennett Driscoll, once a former Turner Prize nominee, learns from the visitors to whom he rents his West London home as he lives in his backyard studio.
1123–1323 Counterpoint/Catapult (showing with Ingram)
Giveaways: Dennis E. Staples's This Town Sleeps, featuring a gay Ojibwe man who launches an affair with a closeted former white classmate and is led by a dead dog's spirit to the grave of a murdered teenage Ojibwe basketball star; Anne Raeff's Only the River, a tale of two families from Nicaragua whose stories diverge as one family moves to New York; Jamie Harrison's The Center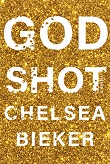 of Everything, a family saga backdropped by wildly beautiful Yellowstone National Park, as Polly tries to recover from a head injury; and Chelsea Bieker's Godshot, an arresting debut that has teenage Lacy abandoned by her shunned mother as their drought-stricken community rallies around a rabid preacher.
In-booth signing, Thursday, 2/27: At 3:30 p.m., Dr. François Clemmons, Officer Clemmons, the life story of the man who played Officer Clemmons on Mister Rogers' Neighborhood.
In-booth signings, Friday, 2/28: At 10:00 a.m., Bob Garfield, American Manifesto: Saving Democracy from Villains, Vandals, and Ourselves, with the cohost of WNYC's On the Media on rescuing America from its obsessions with identity and mass media; and at 10:40 a.m., Noé Álvarez, Spirit Run: A 6000-Mile Marathon Through North America's Stolen Land, by the son of Mexican immigrant parents, who dropped out of college to join a Native American/First Nations movement called the Peace and Dignity Journeys, monthslong marathons aimed at re-creating connections across North America that transcend current political borders.
1309A Grove Atlantic
Giveaways: Deon Meyer's The Last Hunt, a police procedural complicated by politics as Capt. Benny Griessel and partner Vaughn Cupido of the Hawks elite police unit in South Africa investigate the disappearance of a former cop from a sumptuous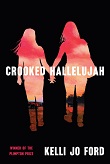 train line even as a former revolutionary hiding in Belgium gets pulled back into the fray; James Gardner's The Louvre: The Many Lives of the World's Most Famous Museum, a critic's-eye history of one of the world's best-loved museums, starting with the settlement of the area on which it now stands more than 7,000 years ago; Cree LeFavour's Private Means, a debut novel featuring an Upper West Side couple's struggles with infidelity, loneliness, and the disappearance of their grown daughter's dog; Lauren Francis-Sharma's Book of the Little Axe, in which Rosa Rendón, living with the Crow Nation in 1830s Montana, must tell her son about the struggles of her family in late 1700s Trinidad, where their status as free black property owners was threatened by the switch to British rule; Patrick Hoffman's Clean Hands, what happens when a New York law firm's secret documents are lifted from a lost cell phone; Mike Lawson's House Privilege, with perennial fixer Joe DeMarco asked by the newly elected Speaker of the House to check on his newly orphaned goddaughter and discovering that the family's estate lawyer is an embezzler—and maybe a murderer; James Carlos Blake's Bones of Wolfe, paying another visit to the darkly colorful Wolfe family in the Mexican-American borderlands, with a woman that Rudy and Frank Wolfe are tracking down (Aunt Catalina recognized her in a porn flick) leading them directly to the Sinaloa drug cartel; Kelli Jo Ford's Crooked Hallelujah, the story of four generations of women, anchored by mixed-blood Cherokee Justine, who are bound together by their stories, their strengths, and their contentiousness; and Lily King's Writers & Lovers, incandescent fiction about a young woman refusing to give up on her novel even as she's caught between two very different lovers.
1409 HarperCollins
Giveaways: Judy Batalion's The Light of Days, the story of Jewish women resistance fighters in Poland who risked brutal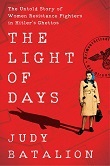 imprisonment and death as they bore arms, smuggled weapons, helped build underground bunkers, and seduced and shot German soldiers; Jeremy Dronfield's The Boy Who Followed His Father into Auschwitz, carefully researched history drawing partly on a secret diary kept by Jewish upholsterer Gustav Kleinmann, imprisoned at the Buchenwald concentration camp with his teenage son Fritz, who insisted on accompanying his father when he was reassigned to Auschwitz; Stephen P. Kiernan's Universe of Two, reimagining the life of Harvard-trained mathematician Charlie Fish, who was morally devastated after working on the Manhattan Project to build the atomic bomb's detonator; Sohn Won-pyung's Almond, from a South Korean film director, screenwriter, and novelist, the affecting story of Yunjae, born with a brain condition called Alexithymia that limits his ability to feel fear or anger; Beatriz Williams's Her Last Flight, limning war correspondent Janey Everett's efforts after World War II to research aviation pioneer Sam Mallory, who fought with loyalist forces in Spain, and ends up playing cat-and-mouse with a woman she believes to be Mallory's long-vanished flying partner; and Sara Paretsky's Dead Land, featuring popular private eye V.I. Warshawski, nudged by a goddaughter into a battle among high-stakes developers over lakefront usage in Chicago
In-booth signings, Wednesday, 2/26: At 3:30 p.m., Alexandria Bellefleur, Written in the Stars, an #ownvoices queer romance about two seemingly incompatible women, one an astrology columnist and the other an actuary; and 4:30 p.m., Kevin Wilson, Nothing To See Here, with hapless Lillian suddenly tasked with caretaking two children who burst into flames when upset.
In-booth signings, Thursday, 2/27: At 3:00 p.m., Ann Patchett, The Dutch House, the beloved best-selling author's story of icily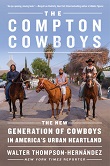 smart Maeve and the brother she protects, pulling ever closer when they are exiled from the family home by their stepmother, and at 4:00 p.m., Mary Adkins's Privilege, about the moral conundrums that surface when scholarship student Annie Stoddard accuses senior Tyler Brand of sexual assault at prestigious Carter University.
In-booth signings, Friday, 2/28: At 10:30 a.m., Walter Thompson-Hernandez's The Compton Cowboys: The New Generation of Cowboys in America's Urban Heartland, the New York Times journalist's account of a group of black urban equestrians continuing the long-standing tradition of black cowboys in the midst of a troubled city.
1415 Harlequin
Giveaways: Synithia Williams's Forbidden Promises, launching an #ownvoices romance trilogy centered on a wealthy, influential African American family in North Carolina, with violinist India returning home after a tour and entering into a secret affair with a successful defense attorney who owes it all to her father; Sam Lansky's Broken People, absorbing debut fiction about a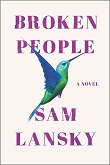 recovering addict's unorthodox attempt to move beyond the dark place he's landed; Catherine Adel West's Saving Ruby King, whose heroine mourns her murdered mother and fears the violent father with whom she must live, which leads friend Layla to defy her pastor father to help; Karen Robards's The Black Swan of Paris, with celebrated torch singer Genevieve Dumont and her manager (a British SOE officer working undercover) working to save the Resistance—including Genevieve's mother, Baroness Lillian de Rocheford, now in a German prison cell; and Bryn Turnbull's Woman Before Wallis, debuter Turnbull's reimagining of Thelma Morgan Furness, sister to the first Gloria Vanderbilt and the woman who preceded Wallis Simpson in the affections of Edward, Prince of Wales.

In-booth signing, Thursday, 2/27: At 9:15 a.m., Mary Kubica, The Other Mrs. (at the Hoopla booth, 633), featuring Sadie, who's just plain spooked when she and her family move to a Maine island to reclaim the house inherited by her husband, and at 10:00 a.m., J.T. Ellison's Good Girls Lie, unnerving us with secrets, secret societies, and a student suicide at a prestigious prep school called, ironically, the Goode School.
1512 W. W. Norton
Giveaways: Marisel Vera's The Taste of Sugar, about a young couple in 1898 Puerto Rico suffering the consequences of the Spanish-American War and, as ownership of their island shifts to America, traveling to Hawaii with (dashed) hopes of a better life;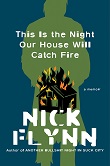 Lydia Millet's A Children's Bible, featuring self-reliant children in a storm-tossed landscape resembling one boy's illustrated Bible; Dirk Wittenborn's The Stone Girl, a chilling (and buzzing) story about an amoral bunch called the Lost Boys who build their own secure empire by taking advantage of wealthy if troubled women and the three women who join forces to get revenge; Nick Flynn's This Is the Night Our House Will Catch Fire, the poet's memoir of his mother's setting the family house on fire and committing suicide and the consequences for his own role as a husband and parent; and Alice Miller's More Miracle Than Bird, a debut novel relating the shining-bright meeting and marriage of Georgie Hyde-Lees and W.B. Yeats.

1512 Fantagraphics (showing with Norton)
Giveaways: Rayco Pulido's Ghostwriter, a noir graphic novel about a pregnant radio scriptwriter whose husband vanishes even as a serial killer stalks the city; Robert Mailer Anderson & others' Windows on the World, based on a documentary film about a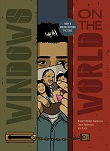 son searching for his undocumented immigrant father, who was working at the Twin Towers on 9/11; and Paco Roca's Winter of the Cartoonist, about a group of cartoonists who rebelled against poor working conditions, arbitrary editorial control, and the dictatorship on high by striking out on their own.
1616 Macmillan
Giveaways: John Hart's The Unwilling, with a young man investigating his hardened Vietnam vet brother's past when both are accused of a murder; Martha Wells's Network Effect, continuing the blast-off series starring Muderbot, a sentient murder machine programmed for destruction; Janice Hadlow's The Other Bennet Sister, wherein mousy Mary Bennet emerges freshly reconceived as a shy young woman with a mind and finally a life of her own; Héctor Tobar's The Last Great Road Bum, fictionalizing the life of Illinois-born Joe Sanderson, an eager and idealistic "road bum" whose peregrinations led him from Jamaica and Vietnam to Nigeria and El Salvador, where he died fighting with the country's guerrillas; and Mikel Jollett's Hollywood Park, from the frontman of the indie band The Airborne Toxic Event, a fiction writer and former on-air columnist for NPR's All Things Considered, the story of growing up (and finally escaping) the cult that became the Church of Synanon.
Graywolf giveaways: Wayétu Moore's The Dragons, the Giant, the Women: A Memoir, the novelist's account of her escape from the First Liberian Civil War; Marie Mutsuki Mockett's American Harvest, whose author, raised in Carmel, CA, by her white father and Japanese mother, inherits the 7,000-acre Mockett family wheat farm in Nebraska that her father had left far behind;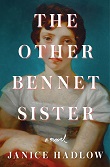 Anna Burns's Little Constructions, the Man Booker Prize winner's second novel, finally available here, about the tight-knit and troublesome Does of Tiptoe Floorboard; and Ander Monson's The Gnome Stories and I Will Take The Answer: Essays, fiction and nonfiction from the NYPL Young Lions finalist.
In-booth signing, Thursday, 2/27: At 10:00 a.m., Casey McQuiston, Red, White, & Royal Blue, a LibraryReads pick about the love affair (after a fake friendship) between First Son Alex Claremont-Diaz and Henry, the Prince of Wales.
In-booth signing, Friday, 2/28: At 9:30 a.m., Jennifer Hillier's Little Secrets, about a mother whose four-year-old son has vanished—and whose husband might know what happened to him.
1811 Simon & Schuster
Giveaways: Janet Skeslien Charles's The Paris Library, which chronicles the bravery of employees at the American Library in Paris after the Nazis marched in, which a lonely Montana teen in the 1980s learns about from her intriguing elderly neighbor; Emily Gould's Perfect Tunes, about a young songwriter's fall for a charismatic if unsteady musician in early 2000s New York and its long-term consequences; Stephen Graham Jones's Only Good Indians, horror featuring four Native American men being tracked by a dark and nasty something bent on revenge; Bill Clegg's The End of the Day, which weaves together three storylines
about a widow surprised by an old friend's visit, a man seeking to introduce his estranged father to his new daughter, and a taxi driver in Kauai recalling a tragedy; Robin Wasserman's Mother Daughter Widow Wife, about a woman found on a bus without memory, money, or ID who tries to build a life while her doctors (for whom she's less desperate human than intriguing subject) try to sort out who she is; and Megan Miranda's The Girl from Widow Hills, which stars a young woman plagued by sleepwalking who's living incognito owing to overwhelming media attention following a storm-wrought childhood disappearance. Now she's awakened during another round of sleepwalking to find a man she knows dead at her feet.
In-booth signing, Wednesday, 2/26: At 4:00 p.m., Brad Thor's Backlash, the new Scot Harvath thriller.