A book that will make news.
Click here for additional new Prepub Alert columns
Soyinka, Wole. Chronicles from the Land of the Happiest People on Earth. Pantheon. Sept. 2021. 512p. ISBN 9780593320167. $28.95. lrg. prnt. LITERARY
Nigerian playwright, novelist, poet, and political activist (he joined Nigeria's fight for independence, clashed with subsequent Nigerian governments, lambasted apartheid, and burned his green card when Donald Trump was elected president), Soyinka was awarded the Nobel Prize in 1986. As he noted in his address, it was "the first Nobel Prize awarded to an African writer or to any writer from the 'new literatures' in English that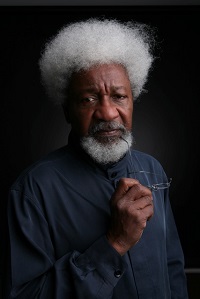 have emerged in the former colonies of the British Empire." In this, his first novel in nearly 50 years, Soyinka imagines a Nigeria in which a crafty entrepreneur is stealing body parts from Dr. Menka's hospital and selling them for ritual use. Dr. Menka shares this awful finding with his distinguished friend Duyole Pitan-Payne, who's about to assume a key position at the UN, and it soon emerges that Duyole is himself in danger. Both a pointed critique of Nigeria's political elite—and of political abuse worldwide—and a rollercoaster ride of a literary thriller to discover the culprit, this book should make news.
Click here for additional new Prepub Alert columns