With the announcement of its finalists, the National Book Critics Circle offers a fresh view of publishing in 2018.
On January 22, the National Book Critics Circle (NBCC) announced the finalists for its 2018 book awards, trumpeting books that seem both surprising and obvious. The fiction nominations led off with Anna Burns's Milkman (Graywolf), this year's Man Booker Prize winner, a third novel that

nevertheless seems to have come out of nowhere and taken the world by storm. Martinique-born Patrick Chamoisea's multi-starred Slave Old Man (New Press, tr. by Linda Coverdale), which plumbs Caribbean slavery, should put this Prix Goncourt winner on the map in America. Rachel Kushner's The Mars Room (Scribner), a study of imprisonment both real and metaphysical, was her first novel not to receive a National Book Award shout-out. Denis Johnson's posthumous story collection, The Largesse of the Sea Maiden (Random), has received notice that includes a New York Times Best Book citation, while Pulitzer Prize finalist Luis Alberto Urrea deserves the attention he will now get for The House of Broken Angels (Little, Brown).
Nonfiction led off with Francisco Cantú's The Line Becomes a River: Dispatches from the Border (Riverhead), an account of the author's experiences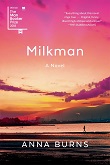 working with the U.S. Border Patrol that stirred considerable controversy. The remaining nonfiction nominees all address issues in current contention. They include Steve Coll's Directorate S: The C.I.A. and America's Secret Wars in Afghanistan and Pakistan (Penguin Pr.), Greg Lukianoff and Jonathan Haidt's The Coddling of the American Mind: How Good Intentions and Bad Ideas Are Setting Up a Generation for Failure (Penguin Pr.), Adam Winkler's We the Corporations: How American Businesses Won Their Civil Rights (Liveright), and Lawrence Wright's God Save Texas: A Journey into the Soul of the Lone Star State (Knopf).
The National Book Critics Circle takes seriously the task of promoting criticism, and its usual wide-ranging choices in this category embrace topnotch practitioners. They include legendary Village Voice critic Robert Christgau's Is It Still Good to Ya?: Fifty Years of Rock Criticism, 1967-2017 (Duke Univ.); Pulitzer Prize–winning Harvard professor Stephen Greenblatt's Tyrant: Shakespeare on Politics (Norton); National Book Award–winning poet Terrance Hayes's To Float in the Space Between: A Life and Work in Conversation with the Life and Work of Etheridge Knight (Wave); Lacy M. Johnson's The Reckonings: Essays (Scribner), following her NBCC-nominated memoir The Other Side; and Zadie Smith's Feel Free: Essays (Penguin Pr.), from a multi-award-winning author and two-time Granta Best of Young British Novelists.
Attention getters surfaced in autobiography, too, including Nicole Chung's All You Can Ever Know: A Memoir (Catapult) and Tara Westover's Educated: A Memoir (Random), the LibraryReads top Favorite of Favorites in 2018. From Christopher Bonanos's Flash: The Making of Weegee the Famous (Holt) to Jane Leavy's The Big Fella: Babe Ruth and the World He Created (Harper), biography considered big-name subjects, all male except Princess Margaret.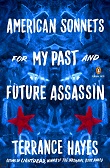 Poetry includes criticism finalist Terrance Hayes's American Sonnets for My Past and Future Assassin (Penguin), an LJ Best Poetry book like Diane Seuss's Still Life with Two Dead Peacocks and a Girl (Graywolf). Also nominated in poetry: Polish author Adam Zagajewski's Asymmetry (Farrar, tr. by Clare Cavanagh). Since 1997, the NBCC has considered titles from all nations, including translations, as long as they have been published in English in the United States.
The NBCC also announced the winners of three additional prizes. The Ivan Sandrof Lifetime Achievement Award was given to Arte Público Press, the oldest and largest publisher of Hispanic literature in the United States. Authors introduced by the publisher include Sandra Cisneros, John Rechy, and Luis Valdez. The John Leonard Prize, which recognizes an outstanding first book in any genre, was given to Tommy Orange's There There (Knopf), a much-touted book this year that was also long-listed for the National Book Award. Cantú's The Line Becomes a River and a Westover's Educated: A Memoir were also finalists for this award. Finally, the Nona Balakian Citation for Excellence in Reviewing was awarded to Maureen Corrigan, book critic for NPR's Fresh Air and the Nicky and Jamie Grant Distinguished Professor of the Practice in Literary Criticism at Georgetown University.
The awards will be presented on Thursday, March 14, at the New School in New York City. The ceremony is free and open to the public, as is the finalists' reading on Wednesday, March 13, also at the New School. A fundraising reception follows the awards ceremony with tickets priced at $50 for NBCC members when purchased in advance and $75 to the general public. For a complete list of finalists and more information on the NBCC, see bookcritics.org.