During the week of September 16, the National Book Foundation rolled out the longlists for its National Book (NBA) in Fiction, Nonfiction, Poetry, Translated Literature, and Young People's Literature. Fresh faces and newly nominated publishers help shape the list.
During the week of September 16, the National Book Foundation rolled out the longlists for its National Book (NBA) in Fiction, Nonfiction, Poetry, Translated Literature, and Young People's Literature. In fiction, there are plenty of fresh faces among books by well-established authors, including Pulitzer Prize winner Colson Whitehead's The Nickel Boys (Doubleday) and Pulitzer Prize finalists Susan Choi's Trust Exercise (Holt) and Laila Lalami's The Other Americans (Pantheon).
Debut titles include Taffy Brodesser-Akner's Fleishman Is in Trouble (Random), about a man whose wife has vanished; Kali Fajardo-Anstin's Sabrina & Corina: Stories (One World), featuring Latinx characters in Denver; Kimberly King Parsons's Black Light: Stories (Vintage), whose characters hope against hope in Texas; and Julia Phillips's Disappearing Earth (Knopf), about the consequences for an entire village when two little girls disappear.
Other established authors have branched off in new directions. Man Booker Prize winner Marlon James works in fantasy mode with Black Leopard, Red Wolf (Riverhead); Los Angeles Times Book Prize and New
York Public Library Young Lions Award finalist Helen Phillips moves into edgier, thrillerish territory with The Need (S. & S.); and the T.S. Eliot prize-winning Ocean Vuong makes his fiction debut with On Earth We're Briefly Gorgeous (Penguin Pr.), in which he continues exploring his Vietnamese heritage and his sexuality. The works range widely in setting, from James's reimagined Africa and Julia Phillips's Kamchatka peninsula to Brodesser-Akner's New York City and Whitehead's early 1960s Florida. Whitehead won the National Book Award in 2016.
Titles on the nonfiction longlist prove once again that the personal is political. Sarah M. Broom's The Yellow House (Grove) tells the story of her family home in storm-tossed, racially divided New Orleans. Poet Carolyn Forché's What You Have Heard Is True: A Memoir of Witness and Resistance (Penguin Pr.) recalls the social injustice she witnessed in El Salvador. In Burn the Place: A Memoir (Agate Midway), self-taught chef Iliana Regan discusses finding herself through cooking while growing up gay in an intolerant town, and Hanif Abdurraqib explores his own coming of age while profiling a key hip-hop group in Go Ahead in the Rain: Notes to A Tribe Called Quest (Univ. of Texas). In Solitary (Grove), which he wrote with Leslie George, Albert Woodfox chronicles the four decades he spent in solitary confinement for a crime he insists he didn't commit, eventually becoming a social justice crusader in prison.
In addition, Ojibwe author David Treuer's The Heartbeat of Wounded Knee: Native America from 1890 to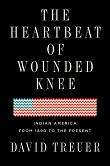 the Present (Riverhead) draws on personal experience while offering a revised and expanded view of Native American history, connecting different peoples across the continent. Other nonfiction titles include Patrick Radden Keefe's Say Nothing: A True Story of Murder and Memory in Northern Ireland (Riverhead), Keeanga-Yamahtta Taylor's Race for Profit: How Banks and the Real Estate Industry Undermined Black Homeownership (Univ. of North Carolina Pr.), and Greg Grandin's The End of the Myth: From the Frontier to the Border Wall in the Mind of America (Metropolitan: Holt). Rounding out the list with the only essay collection, Tressie McMillan Cottom's Thick: And Other Essays (New Pr.) ranges from Trump to black womanhood in America.
The poetry longlist features a wide range of poets, many already award-honored and all published by independent or academic presses, including Wave Books and Tin House Books, which had books long-listed for the first time. Anisfeld-Wolf Book Award winner Jericho Brown's The Tradition (Copper Canyon)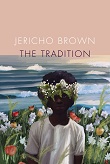 explores how we wrestle with powerful emotion, especially the rage and despair brought on by harsh cultural assumptions. Ilya Kaminsky's Deaf Republic (Graywolf) offers an insider's look at personal and political repression. National Book Critic Circle finalist Carmen Giménez Smith's Be Recorder (Graywolf) advises rebellion as she clarifies the difference between being born in America and being born American. In I: New and Selected Poems (Univ. of Pittsburgh), Toi Derricotte, winner of the NBA's Literarian Award for her work with Cave Canem, offers poems both published and new exploring race, gender, and class from a personal perspective.
In Build Yourself a Boat (Haymarket), Camonghne Felix, the Director of Surrogates & Strategic Communications for presidential candidate Senator Elizabeth Warren, not surprisingly addresses today's fractious political environment, while performance artist and Obie Award–winning playwright Ariana Reines's A Sand Book (Tin House) reveals a young woman negotiating the broader cultural landscape. Mary Ruefle's Dunce (Wave) actively engages in the world, while Dan Beachy-Quick's Variations on Dawn and Dusk (Omnidawn) peers at untitled (dawn to dusk), Robert Irwin's installation in Marfa, TX. Finally, Arthur Sze's Sight Lines (Copper Canyon) and Brian Teare's Doomstead Days (Nightboat) both examine an environment in peril.
The longlist for translated literature delivers a strong sense of the world on edge. Naguib Mahfouz Medal winner Khaled Khalifa's Death Is Hard Work (Farrar, tr. by Leri Price) conducts three siblings through war-torn Syria to deliver their father to his ancestral village for burial. Pajtim Statovci's Crossing (Pantheon, tr. by David Hackston) features two friends leaving Albania to find a better life and a sense of belonging, while Nona Fernández's Space Invaders (Graywolf, tr. by Natasha Wimmer) features four friends realizing that a missing classmate comes from a family connected to the Pinochet regime.
Olga Tokarczuk, whose Flight won the Man Booker International Prize and was a finalist for last year's National Book Award for Translated Literature, turns to mystery with Drive Your Plow Over the Bones of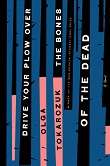 the Dead (Riverhead, tr. by Antonia Lloyd-Jones). Vigdis Hjorth's Will and Testament (Verso, tr. by Charlotte Barslund) chronicles an estranged daughter struggling with the pain caused by her parents, László Krasznahorkai's Baron Wenckheim's Homecoming (New Directions, tr. by Ottilie Mulzet) chronicles a man's return home to Hungary in his autumnal years, and Yoko Ogawa's The Memory Police (Pantheon, tr. by Stephen Snyder) chronicles strange disappearances on an unnamed island.
The Translated Literature longlist also includes three works of nonfiction: Naja Marie Aidt's When Death Takes Something from You Give It Back: Carl's Book (Coffee House, tr. by Denise Newman), Eliane Brum's The Collector of Leftover Souls: Field Notes on Brazil's Everyday Insurrections (Graywolf, tr. by Diane Grosklaus Whitty), and Scholastique Mukasonga's The Barefoot Woman (Archipelago, tr. by Jordan Stump).
Finalists for the National Book Awards will be announced on October 8, and the winners will be announced at the invitation-only National Book Awards Ceremony and Benefit Dinner on November 20 in New York City. For more information on the awards, see nationalbook.org.