From music (let's hear it for Jimi Hendrix and Mozart!) to film/TV (Cary Grant and Jerry Seinfeld, anyone?) to literature (hey, pick up The Call Me Ishmael Phone Book).
Music
Brooke, Ally. Finding Your Harmony: Dream Big, Have Faith, and Achieve More Than You Can Imagine. Dey Street: HarperCollins. Oct. 2020. 224p. ISBN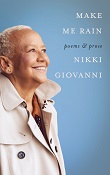 9780062895776. $24.99. MEMOIR/MUSIC
Frampton, Peter with Alan Light. Do You Feel Like I Do?: A Memoir. Hachette. Oct. 2020. 304p. ISBN 9780316425315. $28. Downloadable. MEMOIR/MUSIC
Guralnick, Peter. Looking to Get Lost: Adventures in Music and Writing. Little, Brown. Oct. 2020. 448p. ISBN 9780316412629. $30. Downloadable. ESSAYS/MUSIC
Moore, Marcus J. The Butterfly Effect: How Kendrick Lamar Ignited the Soul of Black America. Atria. Oct. 2020. 272p. ISBN 9781982107581. $27. CD. BIOGRAPHY/MUSIC
Norman, Philip. Wild Thing: The Short, Spellbinding Life of Jimi Hendrix. Liveright: Norton. Sept. 2020. 352p. ISBN 9781631495892. $28.95. BIOGRAPHY/MUSIC
Swafford, Jan. Mozart: The Reign of Love. Harper. Oct. 2020. 592p. ISBN 9780062433572. $40. BIOGRAPHY/MUSIC
After letting her voice soar with the award-winning, multiplatinum Fifth Harmony, then launching a solo career, Brooke opens up about her life and positivity in Finding Your Harmony (200,000-copy first printing). Grammy Hall of Fame guitarist Frampton recalls the starburst of famous musicians he played with during a golden career and being reunited with a long-lost guitar in Do You Feel Like I Do? (75,000-copy first printing). In Looking To Get Lost, music critic Guralnick revisits a stellar career that included his award-winning two-volume biography of Elvis Presley (20,000-copy first printing). Music journalist and pop culture commentator Moore's The Butterfly Effect tells the story of a Pulitzer Prize–winning, 13-time Grammy-honored rap star who's still in his early thirties (50,000-copy first printing). From a best-selling biographer of Clapton, Lennon, Jagger, and more, Norman's Wild Thing lets legendary rock guitarist and singer-songwriter Hendrix kiss the sky one more time to commemorate the 50th anniversary of his death. Himself a composer, Swafford, the distinguished biographer of Beethoven, Brahms, and Ives, now gives us Mozart.
Film/TV
Dorian, Pat. Lon Chaney Speaks. Pantheon. Oct. 2020. 160p. ISBN 9781524747435. $25. BIOGRAPHY/FILM/GN
Eyman, Scott. Cary Grant: A Brilliant Disguise. S. & S. Oct. 2020. 576p. ISBN 9781501192111. $35. CD. BIOGRAPHY/FILM
Foxx, Jamie. Act Like You Got Some Sense. Grand Central. Oct. 2020. 288p. ISBN 9781538703281. $29. CD/downloadable. MEMOIR/ENTERTAINMENT
Seinfeld, Jerry. Untitled. S. & S. Oct. 2020. 496p. ISBN 9781982112691. $35. CD. MEMOIR/ENTERTAINMENT
West, Lindy. Shit, Actually. Hachette. Oct. 2020. 304p. ISBN 9780316449823. $27. CD/downloadable. HUMOR/ESSAYS
Filmmaker and New Yorker cartoonist Dorian shows how we come to empathize with Lon Chaney's often monstrous characters in his debut graphic novel, Lon Chaney Speaks. Eyman, a film historian and New York Times best-selling author who has chronicled numerous glitterers from Hollywood's golden years, here considers Cary Grant (100,000-copy first printing). Laden with Academy Award, BAFTA, Golden Globe, and SAG honors, plus a Grammy Award, Foxx pivots here to talk about raising two very different daughters, even sharing the pages with them in Act Like You Got Some Sense (400,000-copy first printing). Assaying 50 years of making people burst into fits of giggles, Seinfeld's Untitled is his first book in 25 years (one million–copy first printing). The author of the best-selling memoir Shrill, made into a Hulu series, and the uproariously greeted The Witches Are Coming, West, a New York Times contributing opinion writer, looks at classic rom-coms to understand our culture in Shit, Actually.
Literature
Giovanni, Nikki. Make Me Rain. Morrow. Oct. 2020. 128p. ISBN 9780062995285. $19.99. POETRY
Messud, Claire. Kant's Little Prussian Head and Other Reasons Why I Write: An Autobiography Through Essays. Norton. Oct. 2020. 304p. ISBN 9781324006756. $25.95. LITERATURE/ESSAYS
Smalley, Logan & Stephanie Kent. The Call Me Ishmael Phone Book: An Interactive Guide to Life-Changing Books. Avid: S. & S. Oct. 2020. 256p. ISBN 9781982140588. pap. $20. LITERARY CRITICISM
Souder, William. Mad at the World: A Life of John Steinbeck. Norton. Oct. 2020. 496p. ISBN 9780393292268. $32. BIOGRAPHY/LITERARY
Warren, Rosanna. Max Jacob: A Life in Art and Letters. Norton. Oct. 2020. 736p. ISBN 9780393078855. $45. BIOGRAPHY/LITERARY
Distinguished African American poet/activist Giovanni, winner of the Black Caucus of the ALA Honor Award for Nonfiction among dozens of other awards, celebrates her heritage and head-butts Donald Trump's policies in Make Me Rain, her first volume of verse in seven years (50,000-copy first printing). Following up her best-booked The Burning Girl with Kant's Little Prussian Head and Other Reasons Why I Write, novelist Messud reflects on her matriarchal Canadian and patriarchal pied-noir roots, beloved paintings at Boston's Museum of Fine Arts, and writers from Camus to Luiselli. Musing over their favorite opening line, "Call me Ishmael," TED-Ed founding director Smalley and multimedia producer/host Kent dreamed up a phone-in projected dubbed Call Me Ishmael, inviting readers everywhere to leave them voicemails about the books that most touched them; that led to The Call Me Ishmael Phone Book (40,000-copy first printing). Pulitzer Prize finalist Souder, biographer of John James Audubon and Rachel Carson, addresses socially conscious, personally contentious, sometimes neglected Nobel Laureate John Steinbeck in Mad at the World. Award-winning poet Warren revisits Max Jacob, the gay, Jewish, cubist poet with strong connections to Picasso, Apollinaire, and Cocteau who died at France's Drancy internment and transit camp in 1944.