Advice on navigating life's ups and downs, often folded into memoir.
Carcaterra, Lorenzo. Three Dreamers: A Memoir of Family. Ballantine. Apr. 2021. 240p. ISBN 9780593156711. $28. MEMOIR
Curtis, Gregory. Paris Without Her: A Memoir. Knopf. Apr. 2021. 256p. ISBN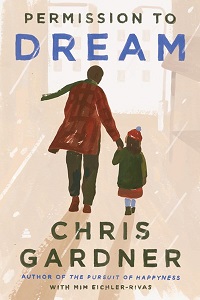 9780525657620. $24.95. MEMOIR
Davison, Jim. The Next Everest: Surviving the Mountain's Deadliest Day and Finding the Resilience To Climb Again. St. Martin's. Apr. 2021. 352p. ISBN 9781250272294. $28.99. MEMOIR
Franklin, DeVon. Live Free: Use the Power of Setting Expectations to Transform Your Life. Morrow. Apr. 2021. 320p. ISBN 9780063031173. $27.99. SELF-HELP
Gardner, Chris with Mim Eichler-Rivas. Permission To Dream. Amistad: HarperCollins. Apr. 2021. 160p. ISBN 9780063031562. $24.99. lrg. prnt. PERSONAL GROWTH
Preszler, Trent. Little and Often: A Memoir. Morrow. Apr. 2021. 304p. ISBN 9780062976642. $26.99. MEMOIR
A former Law & Order writer/producer and No. 1 New York Times best-selling author, Carcaterra recalls Three Dreamers who shaped him: his loving Italian grandmother, his long-suffering mother, and his wife of three decades, whom he lost to cancer in 2013. After his wife's death, former Texas Monthly editor Curtis revisits Paris Without Her, recalling a place where they were both happy and giving us an intimate portrait of Tracy even as he learns to live again. Trapped with his climbing team on Mount Everest on April 25, 2015, when a major earthquake blocked their escape—and killed nearly 8,900 Nepalese—Davison explains in The Next Everest what it took to return and conquer the summit—and shows us how to conquer our own fears (60,000-copy first printing). In Live Free, Franklin—a New York Times best-selling author (The Success Commandments) and as a major producer one of Hollywood's most influential Black men—explains that the secret to happiness is dumping unrealistic expectations (150,000-copy first printing). Inspirational speaker and businessman Gardner, whose New York Times best-selling memoir The Pursuit of Happyness inspired the film of the same name (coincidentally coproduced by Franklin), gives everyone Permission To Dream by using a story about searching for a special harmonica with his granddaughter to impart the secrets of achieving a prosperous career (75,000-copy first printing). CEO of Bedell Cellars and the subject of an Emmy Award–winning short documentary, Preszler explains in Little and Often how he faced the death of his estranged Vietnam-vet, rodeo champion father (who had trouble excepting his gay son) by building a wooden boat with tools his father had left him.