Stirring reminders, for the meme-fatigued, of the rich visual legacy of protest.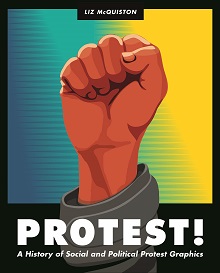 McQuiston, Liz. Protest! A History of Social and Political Protest Graphics. Princeton Univ. 2019. 288p. ISBN 9780691198330. $39.95.
Rippon, Jo. The Art of Protest: A Visual History of Dissent and Resistance. Charlesbridge. Mar. 2020. 176p. ISBN 9781623545055. $29.99. FINE ARTS
These two timely retrospectives offer illustrated histories of "political print" and de facto visual chronicles of humanity's irrepressible need to resist injustice. McQuiston, formerly of the Royal College of Art, brings a chronological focus that skews European, scanning centuries of countless works both famous and arcane, each captioned with densely informative text. We learn why the suffragette "look" incorporated the colors purple, white, and green; when pears became an emblem of resistance under Louis-Philippe; and how the Zapatistas spawned antiglobalism. The author provides an excellent sampling of Thomas Nast's groundbreaking caricatures as well as audacious contemporary anti-Brexit and -Trumpist agitprop. Illustration-heavy, her scope is broad and deep, from Martin Luther to Charlie Hebdo.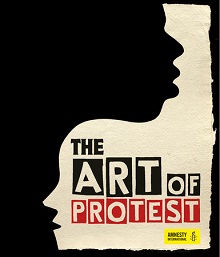 In contrast, London-based arts writer Rippon leans on Amnesty International's large archive while thematically tracing different strands of dissent such as racism, feminism, war, labor, and the environment. Narrower in scope but similarly dense with images and fascinating context, it's a testament to how vast an artistic universe these authors had to select from that there's hardly any overlap between the two books. Nice also to see Amnesty's more organic accrual of protest art, although nothing predates 1904 here. In common are iconographic tropes such as raised fists and the superimposition of innocence on horror ("War Is Not Healthy for Children and Other Living Things"), observable over the years through diverse media and heterodox politics. Both titles are loaded with intensity and immediacy, guaranteed to inspire and agitate. McQuiston offers the grander view and deeper history, although Rippon provides a valuable supplement.
VERDICT Stirring reminders, for the meme-fatigued, of the rich visual legacy of protest.—Douglas F. Smith, Oakland P.L.