This year's sampling of holiday-themed books is sure to put a jingle in your step. From reads traditional and sweet to those with slightly darker tones, these picks are perfect for patrons looking to join in the seasonal fray. Now grab some eggnog, and get reading!
---
Fiction
Alexander, Poppy. 25 Days 'Til Christmas. Morrow. Oct. 2019. 352p. ISBN 9780062958792. pap. $15.99; ebk. ISBN 9780062958815. F
Zoe had been ill for a while, and not long into the new year, she passed away. Her husband, Daniel, has felt her loss every day, but the impending holiday season and their annual traditions, including a visit with the Christmas Tree Girl, weigh on his heart already. Kate, aka Christmas Tree Girl, was widowed four years ago and dreads the holidays for her own reasons, most centered on a lack of money and worry about her six-year-old son, Jack. When a friend suggests Kate create an advent calendar with 25 "easy steps" to a Christmas miracle, Kate thinks, Why not? Can this holiday countdown bring together two people who so obviously need each other? VERDICT Pseudonomous author ­Alexander's poignant story of loss and grief also hints at hope for future happiness. Reading about characters getting what they deserve is satisfying, and it's easy to imagine this book as the next megahit holiday film.
Chiaverini, Jennifer. The Christmas Boutique. Morrow. (Elm Creek Quilts, Bk. 21). Oct. 2019. 304p. ISBN 9780062841131. $19.99; ebk. ISBN 9780062841148. F
Last year, Sylvia Bergstrom and Andrew Compson surprised everyone by inviting them for a Christmas Eve party that turned out to be their wedding. They both know how lucky they were to reconnect after so long apart, and the newlywed feelings have yet to fade. The Compsons find themselves with an opportunity to host another special event for the community after the church hall is damaged, and they relocate the Christmas boutique to Elm Creek Manor. The Elm Creek quilters rise to the occasion and are ready to help, but first they need a little time to work out their own troubles. Chiaverini's dedicated fans have had a 20–year wait for this installment in the series, and to return with a Christmas-themed story feels appropriate. VERDICT The charm of the setting and characters is as strong as ever, with nicely dramatic highs and lows. New readers will be as happy to find a long backlist as longtime readers will be to spend time with old friends.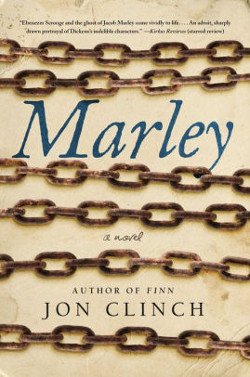 Clinch, Jon. Marley. Atria. Oct. 2019. 304p. ISBN 9781982129705. $27; ebk. ISBN 9781982129729. F
Absent any real education at Professor Drabb's Academy for Boys, Jacob Marley spends his time developing his skills of persuasion and forgery. Ebenezer Scrooge, an academy classmate, is one of many to fall victim to Jacob, but eventually he and Jacob realize that Ebenezer's artistry with numbers makes them good business partners. Making money through the illegal, and immoral, slave trade isn't a problem for either man, until Ebenezer's love, Belle Fairchild, questions him on his choices. Jacob isn't ready to give up their lucrative business and decides to fight dirty for what he wants. Clinch uses historically accurate details to create a plausible beginning for Scrooge and Marley. The rise and fall of that relationship also provides an authentic background for understanding the development of Scrooge's angry, bitter nature, and eventual redemption. ­VERDICT A gift for fans of Charles Dickens's A Christmas Carol. [See Prepub Alert, 3/25/19.]
Gray, Shelley Shepard & others. An Amish Second Christmas. Kensington. Oct. 2019. 320p. ISBN 9781496717832. pap. $15.95; ebk. ISBN 9781496717849. F
In three novellas, couples face relationship challenges during the holidays. In Gray's "Their Second Chance," Amish Hannah and Englisher Rob were in love but had serious differences, so they parted. Circumstances bring them back together for a second chance at love. In Patricia Johns's "His Amish Angel," Maggie pens a newspaper advice column answering Englisher questions with Amish solutions. She and her mother need the extra income, but this public display causes controversy. When her old flame Atley returns home for a visit, sparks fly. In "An Heirloom Christmas" by Virginia Wise, Rachel survived bone cancer but is now in a wheelchair. Joseph is hired by Rachel's parents to help her run her greenhouse, and, after plenty of prickly encounters, love blooms bright for the pair. VERDICT A strong sense of family, community, and respect for the Amish way of life is present on every page. Germanic words and phrases appear naturally, adding a realistic touch to the dialog. These stories will please readers looking for a quiet interlude during a season that can feel overwhelming.
Hayes-McCoy, Felicity. The Mistletoe Matchmaker. Harper Perennial. (Finfarran Peninsula, Bk. 3). Oct. 2019. 368p. ISBN 9780062954466. $26.99; pap. ISBN 9780062799067. $15.99; ebk. ISBN 9780062799074. F
Cassie, the youngest daughter of Sonny and Annette Fitzgerald, is the only family member without the drive for extreme success. As a teen, Cassie knew she wanted to travel, so she trained as a hairstylist so she could work anywhere. Inspired by her grandparents' visit from Lissbeg, Ireland, Cassie decides she'd like to see where her dad was raised and returns with Pat and Ger Fitzgerald. It's everything she could have hoped for and harder than she expected, but maybe the upcoming Winter Fest will be just the thing to bring holiday cheer to this small town and the people she's grown to cherish. VERDICT Readers will wish they could take part in the highs and lows of Finfarran Peninsula community life. Hayes-McCoy's quiet story of tight-knit relationships among family members and longtime friends will soothe readers' ­frazzled nerves. The expressions of respect and admiration, even when delivered grudgingly, are in tune with the holiday season. [See Prepub Alert, 4/8/19.]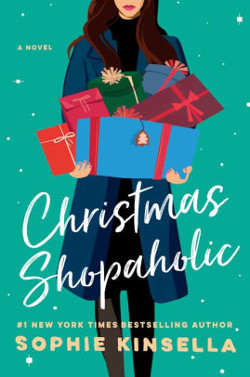 Kinsella, Sophie. Christmas Shopaholic. Dial. (Shopaholic, Bk. 9). Oct. 2019. 448p. ISBN 9780593132821. $27; ebk. ISBN 9780593132845. F
Becky Brandon is anticipating Christmas the best way she knows, by making a (shopping) list and checking it often, and working at her friend Suze's shop in her stately home. But when her parents, who usually host a Christmas party, decide to move to trendy Shoreditch in East London, they ask Becky to take over this year. Becky's feeling a little anxious about it, especially when family members pile on the picky requests and an old boyfriend appears on the scene—can she manage her stress without hitting "buy now" on every shopping cart she fills? VERDICT The return of Kinsella's quirky and lovable characters who show genuine connection is reason enough to enjoy this story, but watching Becky overcome obstacles, self-imposed or otherwise, is inspirational. Readers might come for the laughs, but they'll leave with a warm heart.
Macomber, Debbie. A Mrs. Miracle Christmas. Ballantine. Oct. 2019. 272p. ISBN 9780399181399. $20; ebk. ISBN 9780399181405. F
Laurel McCullough was ten when her mom died unexpectedly and she went to live with her grandparents. Now Laurel and her husband, Zach, are back living with her grandmother, Helen, or Nana, after IVF drained their savings. Trying to adopt was another heartbreaking experience for the couple and left them wondering if they just aren't meant to be parents. When Helen's serious issues with her memory require a daily caretaker for her safety, Mrs. Miracle arrives and wonderful changes begin to happen. VERDICT This latest sweet, inspirational story from Macomber has enough dramatic surprises to keep pages turning. Likable characters and a satisfying ending make this a great choice for readers who enjoy sentimental, holiday-themed
TV movies.
Markovits, Benjamin. Christmas in Austin. Faber & Faber. Nov. 2019. 320p. ISBN 9780571354252. $25.95. F
Liesel and Bill Essinger are looking forward to welcoming their four grown children, along with their significant others and their children, home for Christmas. But everyday life doesn't stop because there's a holiday coming, and there are challenges facing each of the couples, including a serious illness. Will there be peace on Earth for any family member this year? ­VERDICT Markovits's second title featuring the Essinger family will find an audience with readers looking for a holiday story that's light on the Christmas merrymaking and more focused on the complex dynamics at work in relationships among adult siblings, their spouses and children, and their aging parents.
Mystery
Bryan, Mollie Cox. Christmas Cow Bells. Kensington. (Buttermilk Creek, Bk. 1). Oct. 2019. 314p. ISBN 9781496721327. pap. $7.99; ebk. ISBN 9781496721334. M
Brynn MacAlister is new to Shenandoah Springs, but she's excited to craft her own cheese and to care for her three sweet Red Devon cows. Brynn purchased Buttermilk Creek Farm knowing the local CSA (community-supported agriculture) is strong. But many townspeople object to her neighbor Nancy's idea of turning an empty church into a farmer's market. When a fire consumes the building, critically injuring Nancy, who had been inside, Brynn can't help but feel involved and begins to wonder what's causing this tight-knit town to unravel. VERDICT The first in a new series from longtime mystery author Bryan, this book offers plenty of humor, engaging characters, and a clever whodunit. Learning about micro-dairy farming is an unexpected bonus.
Kilpack, Josi S. The Candy Cane Caper. Shadow Mountain. (Cozy Culinary Mystery, Bk 13). Oct. 2019. 320p. ISBN 9781629726014. pap. $15.99; ebk. ISBN 9781629737881. M
Sadie and Pete Hoffmiller have been married for five years now, and they hope their children and grandchildren from their blended family will make it to Fort Collins, CO, for Christmas. When she isn't baking, Sadie is also spending time with their beloved nonagenarian neighbor Mary, now in an assisted-living home. When some of Mary's family heirloom ornaments disappear, Sadie slips back into investigative mode and discovers other residents have also reported valuable antiques missing. Equally skilled in the culinary arts and sleuthing, Sadie is determined to stop these thefts. ­VERDICT Kilpack represents a nice range of ages in this story, and the relationships feel both real and aspirational. The clues and solution are complex enough to keep readers guessing. Recipes are included and also available as a PDF, making this a fun choice for cookbook discussion groups as well as general readers. Twelve previous "Culinary Mystery" titles precede this entry, which can be read on its own.
Longworth, M.L. A Noël Killing. Penguin. (Verlaque & Bonnet Provençal Mystery, Bk. 8). Nov. 2019. 286p.
ISBN 9780143134060. pap. $16; ebk. ISBN 9780525505839. M
Antoine Verlaque finds the excesses of Christmas celebration in his small town in southern France to be a bit too much. Marine Bonnet, Antoine's partner and wife, would like to celebrate, but in a moderate fashion. When they attend a carol sing at Cathedral Saint Sauveur, their local church, and a shady businessman is poisoned at the buffet, their holiday takes a decidedly different turn toward work. The sleuth duo discover many murder suspects, including the businessman's wife and most of the Christmas fair vendors. VERDICT ­Longworth's lovingly rendered small town of Aix-en-Provence and its charming characters create a mellow tone, while the murderous actions provide compelling drama. This is the latest in a long-running series but can be read as a stand-alone.
White, Karen. The Christmas Spirits on Tradd Street. Berkley. (Tradd Street, Bk. 6). Oct. 2019. 374p. ISBN 9780451475244. $26; ebk. ISBN 9780698193017. M
Melanie and Jack Trenholm will have a full house for the holidays, and their twin toddlers aren't the ones causing the most commotion. Still fending off Marc Longo and his underhanded methods for personal gain, the Trenholms are having financial difficulties, working with ghostly beings seeking help, and facing relationship challenges. While this is the sixth in White's "Tradd Street" series, it can be read on its own, but make time after the holidays to binge-read the previous five for more adventures with these characters. VERDICT The Charleston setting provides connections to the Civil War lore that informs the mystery. A cliff-hanger ending and promise of another book will please avid fans.
SF
Scalzi, John (text) & Natalie Metzger (illus.). A Very Scalzi Christmas. Subterranean. Nov. 2019. 144p. ISBN 9781596069329. $40. SF
Sf favorite Scalzi gathered 12 previously published pieces and wrote three new short works specifically for this collection. Most entries tend to be shorter in length, which makes them perfect for a quick reading break during the holiday season. Thanksgiving and New Year's are given brief moments to shine, but it's Christmas that receives the most attention. The generally humorous stories range in tone from quirky to sweet, but all showcase the author's inventive imagination in the best possible light. VERDICT Longtime Scalzi readers will be justifiably thrilled and new fans will be created by the variety offered in this book.
Wilson, F. Paul. The Last Christmas. Gauntlet. (Repairman Jack). Nov. 2019. 352p. bibliog. ISBN 9781950565672. $32.99. SF
Jack is trying to get himself together, but losing his sister and his brother, and then his father disappearing, all within a six-month period, has hit him hard. Agreeing to help an old friend—of sorts—find a missing person—of sorts—may be the distraction he needs, if he can survive the search. An author's note from Wilson explains where this story falls in the "Repairman Jack" time line for those familiar with the series, but this book can also be read on its own, as necessary context is provided. VERDICT Partial truths and shifting loyalties keep the drama level high, while bold actions build suspense. For readers looking for something unexpected as their holiday season story selection.
---
Approaching her tenth year as an LJ reviewer, Stacey Hayman is Outreach Coordinator, Rocky River P.L., OH and coauthor of Better Serving Teens Through School Library-Public Library Collaboration (ABC-CLIO, 2013)