Beagin, Jen. Vacuum in the Dark. Scribner. Feb. 2019. 240p. ISBN 9781501182143. $25. LITERARY
Whiting Award winner Beagin got lots of attention when she debuted recently with Pretend I'm Dead, about cleaning woman Mona's struggles with life and love. Here, she has dumped one bad boyfriend—the junkie Mr. Disgusting from Pretend—but acquired another, an unsettling and unsettled client's husband she nicknames Dark. Meanwhile, a troublesome Hungarian artist couple pulls her down into her own unescapable past. With a multicity author tour.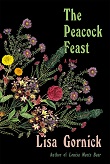 Gornick, Lisa. The Peacock Feast. Farrar. Feb. 2019. 304p. ISBN 9780374230548. $26; ebk. ISBN 9780374718497. LITERARY
In June 1916, Louis C. Tiffany dynamites the breakwater at Laurelton Hall, his fantastically ornate Long Island mansion, to prevent the town from reclaiming the beach for public use. That blast reverberates nearly 100 years later when Prudence, daughter of the estate's gardener, gets a surprise visit from the granddaughter of her long-vanished brother and is forced to reconsider her past. Following Louisa Meets Bear, a personal favorite that was an Oprah.com "Fresh Pick" and a finalist for the 2016 Paterson Fiction Prize.
Mallon, Thomas. Landfall. Pantheon. Feb. 2019. 496p. ISBN 9781101871058. $28.95; ebk ISBN 9781101871065. LITERARY/HISTORICAL
Mallon's award-worthy investigations of significant American figures range from Henry and Clara to Dewey Defeats Truman, but this new novel is closer in time, focusing on George W. Bush's second term. Here, Bush is walloped by Iraq and Hurricane Katrina even as he contends with his sharp-tongued mother, the twin forces of Rumsfeld and Rice, and Texas comrades Ross Weatherall and Allison O'Connor. With a five-city tour to New York, Washington, DC, Dallas, Austin, and Boston.

Shields, Sharma. The Cassandra. Holt. Feb. 2019. 304p. ISBN 9781250197412. $27; ebk. ISBN 9781250197443. LITERARY
Winner of the Autumn House Fiction Prize (Favorite Monster) and the Washington State Book Award (The Sasquatch Hunters' Almanac), Shields here uses a touch of the supernatural to illuminate brutal reality. In the early 1940s, Mildred Groves happily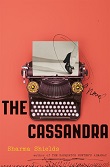 contributes to the war effort by working at Washington State's Hanford Research Center. Like most of her coworkers, she is ignorant of the mysterious material produced there—plutonium—but as she's gifted with foresight, she starts having terrifying visions of the future. Only no one will listen.

Stern, Lindsay. The Study of Animal Languages. Viking. Feb. 2019. 240p. ISBN 9780525557432. $26; ebk. ISBN 9780525557449. Downloadable. LITERARY
Iowa Writers Workshop graduate Stern struts her stuff with a debut featuring Ivan, a tied-in-knots philosophy professor who's ruthlessly rationalist in every aspect of her life, and his emotionally energized wife, Prue, a leader in the new field of biolinguistics. Their differences, already beginning to wear, are aggravated by Prue's regard for the full-of-himself new writer-in-residence and the crises that develop when her father comes to hear her give a tenure-tracking lecture.
Sudbanthad, Pitchaya. Bangkok Wakes to Rain. Riverhead. Feb. 2019. 352p. ISBN 9780525534761. $27; ebk. 9780525534785. Downloadable. LITERARY
A homesick 19th-century missionary, an officious 1930s society woman, a brooding 1950s jazz pianist, a young woman who works at a contemporary luxury condo, and futuristic teens guiding tourists and former residents through a flooded city—these are the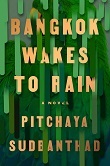 stories that collide David Mitchell–like in Sudbanthad's debut to produce a kaleidoscopic view of Bangkok over two centuries. The narrative is centered on the house where the stories mostly unfold. Big in-house buzz.

Tsushima, Yuko. Territory of Light. Farrar. Feb. 2019. 192p. tr. from Japanese by Geraldine Harcourt. ISBN 9780374273217. $23; ebk. ISBN 9780374718664. LITERARY
The recently deceased Tsushima, who won numerous key Japanese literary prizes, originally published this novel in 12 parts in the Japanese literary monthly Gunzo, between 1978 and 1979, with each chapter keeping step with the month in real time. Her young heroine, abandoned by her husband, lives with her two-year-old daughter in a Tokyo apartment that's bathed with light, even as she spirals into darkness.

Wilkinson, Lauren. American Spy. Random. Feb. 2019. 288p. ISBN 9780812998955. $27; ebk. ISBN 9780812998962. Downloadable. LITERARY
In Cold War–blasted 1986, African American intelligence office Marie Mitchell battles the FBI's white, male establishment, then her own misgivings when asked to join a task force aimed at toppling Thomas Sankara, the left-leaning, shining-star president of Burkina Faso. She secretly appreciates Thomas's work and wonders if she's being picked solely for her ethnicity, not her smarts. Political issues, family burdens (Marie mourns a dead sister), romance, and authenticity: the real-life Sankara is called Africa's Che Guevara; Wilkinson's debut sounds like a thriller and reads like literary fiction.
Wright, Snowden. American Pop. Morrow. Feb. 2019. 400p. ISBN 9780062697745. $26.99; ebk. ISBN 9780062697769. LITERARY
Having debuted with Play Pretty Blues, winner of the 2012 Summer Literary Seminar's Graywolf Prize, Wright returns with the saga of a Southern family. Houghton Forster worked 12-hour days in his immigrant father's drugstore, rose to marry a glittering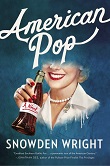 Southern belle, and invented a bubbly drink that launched a business empire. But his children burst the bubble, from an eldest son emotionally destroyed by the Great War to nastily reckless twins to a sweet child slowed by mental disability. Who will inherit the business? With a 100,000-copy first printing.