THE TROUBLE WITH SECRETS Whether we have one to share, one to keep, or one to discover, we love our secrets—in life and in fiction. But as fascinating and addictive as secrets are, they can cause problems, especially when it comes to romance—and romance authors are especially adept at making good use of them. A heroine hiding knowledge that could destroy those she loves, a hero unable to share important investigative information, or characters concealing their true identities, personal flaws, family scandals, illegal activities, or other deep, dark things from one another, their families, or society are at the core of many a romance novel. The titles reviewed below are just a sampling.
UNDER WRAPS
Barnes, Sophie. The Infamous Duchess. Avon. (Diamonds in the Rough, Bk. 4). Apr. 2019. 369p. ISBN 9780062849748. pap. $7.99; ebk. ISBN 9780062849755. HISTORICAL ROMANCE
The subject of malicious gossip for marrying the aging Duke of Tremaine just before his death, Viola Cartwright, Duchess of Tremaine, devotes all her energies to the hospital and new rejuvenation center she has established. Romance is the last thing on her agenda—until Henry Atticus Lowell, nightclub owner and rake, comes into her life and decides to change her mind. Although temptation simmers between them, Viola is wary. Then her stepson, the new duke, returns to England bent on reclaiming "his inheritance" and destroying Viola. She will need all the help she can get, including Henry's. Vivid supporting characters (a sadistic villain is memorable) and sharp attention to period detail—the scientific and medical research is fascinating—are bonuses. ­
VERDICT Smart dialog, breathtaking sensuality, a mystery or two, and a well-crafted plot make this a worthy addition to Barnes's addictive series. Barnes ( The Illegitimate Duke) lives on the East Coast.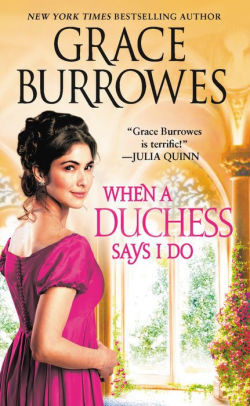 Burrowes, Grace. When a Duchess Says I Do. Forever: Grand Central. (Rogues to Riches, Bk. 2). Apr. 2019. 368p. ISBN 9781538728987. pap. $7.99; ebk. ISBN 9781538728970. HISTORICAL ROMANCE
Coming across poachers in his estate's home wood is not a surprise to scholarly ­Duncan Wentworth, but a gun-toting woman who appears just in time to help chase off the bad guys definitely is—and Duncan is not about to let someone so intriguing and desperately in need of help get away. But widowed duchess Matilda Wakefield is on the run, and while she reluctantly agrees to help Duncan with some translations, she has no intention of staying—fearing the secrets she carries could be dangerous to them both. An intelligent, resourceful heroine and a hero who comes into his own bond over fierce games of chess, spirited banter, ­rapier wit, and mutual attraction in a sweet, passionate romance that is sure to enchant.
VERDICT Graced with beautifully matched protagonists, a memorable supporting cast, effective use of multiple viewpoints, and a plot that unfolds with exquisite care, ­Burrowes's newest work delivers. Burrowes (My One and Only Duke) lives in rural Maryland.
Davis, Justine. The Lone Star Lawman. Tule. (Texas Justice, Bk. 1). Apr. 2019. 193p. ebk. ISBN 9781949707731. $3.99. CONTEMPORARY ROMANCE
Still reeling from her fiancé's accidental death as he fled from the police, newspaper reporter Liliana Jones holds Police Chief Shane Highwater responsible and is not about to let him off the hook. She simply can't believe her perfect Chad was guilty of embezzlement, and she's determined to prove it. Even when another deadly accident changes her mind about Shane's actions, Lily is set on getting the evidence she needs to show Chad was innocent—evidence that Shane knows about but must hide.
VERDICT With a riveting plot, verbal sparring, sizzling chemistry, a wealth of likable characters, and rural Texas charm, this fast-paced story kicks off a series that fans are sure to enjoy. Davis ( Operation Hero's Watch) lives in the Pacific Northwest.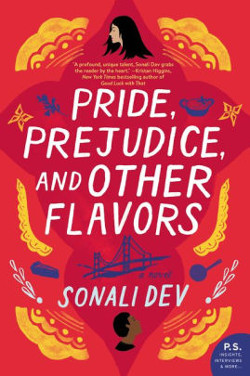 Dev, Sonali. Pride, Prejudice and Other Flavors. Morrow Paperbacks. May 2019. 512p. ISBN 9780062839053. pap. $15.99; ebk. ISBN 9780062839060. CONTEMPORARY ROMANCE
DJ Caine, a multiracial British Cordon Bleu–trained chef, is dismayed to learn that the arrogant woman who invaded "his" kitchen, almost tipped over his caramel, and then referred to him as "the hired help" is Trisha Raje, the brilliant doctor he's counting on to save his sister Emma's life. No slouch in the talent department himself, DJ knows he has no choice but to tamp down his resentment and find a way to get along with Trisha, not only for Emma's sake but also for his career as a personal chef. Then the sparks that fly between them turn to attraction, confusing them both and leading to a union that is profound and totally fresh. A career-focused heroine who's unrivaled in the operating room but lost when it comes to relationships and a conflicted hero whose food is pure magic sort their way through prejudices, first impressions, ­miscommunications, and family expectations in a story alight with unforgettable characters.
­ VERDICT With humor, insight, and culinary descriptions so rich the tantalizing aromas of curry and cilantro practically waft from the pages, Dev's latest draws readers into a tangled world of class, cultural, and political issues in a delicious riff on Pride and ­Prejudice. Dev (A Distant Heart) lives in the Chicago area. [See Prepub Alert, 11/26/18.]
Hale, Jenny. The Summer House. Forever: Grand Central. May 2019. 288p. ISBN 9781538764176. pap. $9.99. CONTEMPORARY ROMANCE
A beach house they have adored since childhood comes up for sale, so longtime friends Callie Weaver and Olivia Dixon buy it, intending to turn it into one of the finest bed-and-breakfasts on North Carolina's Outer Banks. With all of her attention focused on the cottage, romance is not on Callie's mind and certainly not with a rich playboy. But when Luke Sullivan hustles her off the street and claims her as his lunch date in order to avoid a reporter, she learns he's not what he otherwise appeared to be. Yet the house holds many secrets, and an old journal and a lockbox found during the renovations expose mysteries that could shock the island and even tear Luke and Callie's budding connection apart—or they could possibly bring closure to old wounds.
VERDICT Touching, fun-filled, and redolent with salt air and the fragrance of summer, this seaside tale is a perfect volume for most romance collections. Best-selling author Hale (It Started with Christmas) lives in Nashville; her Coming Home for Christmas was adapted for the Hallmark Channel.
Hoang, Helen. The Bride Test. Berkley Jove. May 2019. 320p. ISBN 9780451490827. pap. $15; ebk. ISBN 9780451490834. CONTEMPORARY ROMANCE
A genius with numbers, relationship-­challenged, and diagnosed with autism, Khai Diep is horrified when his mother decides he's been single long enough and brings him a potential bride from Vietnam to consider over the summer. For Khai, it's just wasted effort because he knows he doesn't feel deep emotions such as grief and love and, therefore, would never be so unfair as to get married. But for Tran Ngoc My (Esmeralda)—biracial, beautiful, intuitive, and nothing like Khai imagines—it is a chance to make a better life for her family (including her young daughter) and possibly locate her birth father. As the summer progresses, this tender, laughter-laced pairing blooms, but is the August wedding that Khai's mother has planned really in the cards? A lively supporting cast, excellent detail, and exceptionally well-developed protagonists keep the pages turning. While a few plot points are tied up a bit too neatly, the conclusion is truly satisfying.
VERDICT With care, humor, and sensitivity, Hoang dives into the very core of her characters, bringing them to life in a romance that is original, engaging, and emotionally hard-hitting. Gorgeously done. Hoang (The Kiss Quotient) lives in San Diego. [See "Spring Awakenings: Editors' Picks," LJ 2/19, p. 20; Prepub Alert, 11/26/18.]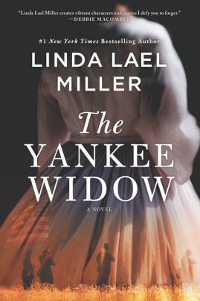 Miller, Linda Lael. The Yankee Widow. Mira: Harlequin. May 2019. 432p. ISBN 9780778316411. $26.99; ebk. ISBN 9781488078675. HISTORICAL ROMANCE
It's 1863, and Caroline Hammond's husband, ­Jacob, had left their Gettysburg farm to fight for the North. She never thought the last time she would see him he'd be broken and slowly dying in a hospital tent in Washington City—along with thousands of other wounded soldiers—or that the war would literally soon be at her door. Rogan McBride and Bridger Winslow, friends since their school days and captains in the conflict's opposing armies, expected to face difficult challenges as well, but finding themselves at Caroline's farm and both falling for her wasn't among them. A fetching moppet and a strong, resourceful grandmother add to the mix; a pregnant runaway slave offers freedman Enoch Flynn, Caroline's hired hand, a love story of his own. Teeming with history and emotion, this compelling story will ignite interest in the period and make readers hope for a sequel.
VERDICT The bloody reality and heartbreaking despair of the bitter war that ripped friends and families apart and the courage it took on all sides to try to put things back together come alive in this exquisitely told story. Carefully detailed background interwoven with poignant romance will entice fans of romance and historical fiction. Miller (A Snow Country Christmas) lives near Spokane. [See "Spring Awakenings: Editors' Picks," LJ 2/19, p. 22; Prepub Alert, 11/19/18.]
Vale, Maria. Forever Wolf. Sourcebooks Casablanca. (Legend of All Wolves, Bk. 3). Apr. 2019. 352p. ISBN 9781492661931. pap. $7.99; ebk. ISBN 9781492661948. PARANORMAL ROMANCE
When her own Arctic pack was annihilated, Varya was taken in by the Great North Pack. Clawed and marked for an ancient transgression, Varya is now a feared and respected member of the Pack and Alpha Shielder for the Great North's 12th Echelon. She would lay down her life for the Pack, but with inner dissension and outside danger threatening, the Pack is on edge. When Varya comes across Eyulf, a severely wounded Arctic wolf whose fair hair and unmatched eyes mark him as the mythical doom-bringing Bone Wolf, she knows the Pack will kill him if she can't keep his existence secret until he is ready to leave. But concern soon turns to love, and when a traitor succeeds and the survival of the Pack hangs in the balance, Varya and Eyulf are faced with a life-altering decision.
VERDICT Tender, heart-wrenching, and drenched in legend and lore, this bittersweet romance highlights the tension between following rigid law and adapting to change; a fierce, fulfilling addition to this mesmerizing series. Vale ( A Wolf Apart) lives in New York.
IN PLAIN SIGHT, MORE OR LESS
Alers, Rochelle. Dealmaker, Heartbreaker. Harlequin. (Wickham Falls Weddings, Bk. 6). Apr. 2019. 224p. ISBN 9781335573872. pap. $5.75; ebk. ISBN 9781488042003. CONTEMPORARY ROMANCE
Badly burned by a series of failed relationships, Viviana Remington has no intention of getting involved with another man, especially one as rich and self-assured as architect and developer Noah Wainwright. She definitely doesn't need a playboy with surfer good looks distracting her from turning her family's Wickham Falls estate into a bed-and-breakfast, even though it's Noah's purchase of some of their land that's making the renovations possible. But Noah has tired of the party scene, and when he meets Viviana, something clicks, and he knows she's "the one." Yet will she ever trust him enough to say "yes"? Appealing protagonists, both with ruthless family reputations and a few skeletons to live down, are joined by a diverse cast of new and familiar folks in a tale flavored with vibrant description, well-handled sexual tension, and insightful character development.
VERDICT Sweeping from the pine-scented mountains of West Virginia to the crystalline waters of the Bahamas and onto the plush elegance of New York's Fifth Avenue, this engaging romance has a jet-setting vibe and a "sins-of-the-father" edge. Alers ( Twins for the Soldier) lives on New York's Long Island.
Carr, Robyn. The View from Alameda Island. Mira: Harlequin. May 2019. 336p. ISBN 9780778369790. pap. $16.99; ebk. ISBN 9781488098727. CONTEMPORARY ROMANCE
For 24 years, Lauren Delaney has navigated the minefield of marriage to a cruel, verbally abusive, narcissistic—and quite wealthy—surgeon, but with her younger daughter's graduation from college, she's finally moving out and filing for divorce. She has no illusions and knows it will be hard, but then she meets landscape architect Beau Magellan during a visit to her favorite garden on the secluded grounds of an old Catholic church. She learns that he, too, is in the midst of a divorce, allowing them to bond over shared angst while trying to ignore the flame that flickers between them. Naturally, problems arise as children and others weigh in and difficult, unbalanced exes become involved. Beau and Lauren know their plans will soon go off the rails, but they have no idea how violent and ugly things will get.
VERDICT Brimming with insight, tender sensuality, sympathetic characters, and family anxiety, this story blends painful realities with healing love in a strong, uplifting tale that will lure both women's fiction and romance fans. Carr ( The Family Gathering) lives in ­Henderson, NV. [See Prepub Alert, 10/29/18.]
Quick, Amanda. Tightrope. Berkley. May 2019. 320p. ISBN 9780399585364. $27; ebk. ISBN 9780399585371. HISTORICAL ROMANCE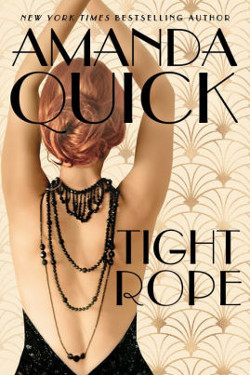 After surviving a bizarre murder attempt—and sending the villain to his death in the process—trapeze artist Amalie Vaughn is carving out a new life as a hotel owner in Burning Cove on the California coast. When her first guest is murdered on stage by his own robot, the old stories of a psychic who jumped off the hotel's roof to her death resurface and then the rumors start. The tale of a curse may be false, but the dangers soon prove too real, and a late-night intruder results in the enigmatic Matthias Jones moving in to keep Amalie safe. Now the stage is set for danger of a whole different sort. A priceless cipher machine, dastardly villains, and an unexpected romance add surprises of their own.
VERDICT With a multithreaded plot, quick-witted banter, and offbeat characters with a theatrical flair, Quick's work returns to Burning Cove and another trip to the edgy, elegant Thirties. This twisted tale of murder and revenge ties up loose ends while it hints at more to come. Quick ( The Other Lady Vanishes) also writes as Jayne Ann Krentz and Jayne Castle; she lives in Seattle. [See Prepub Alert, 11/26/18.]
Roberts, Sheila. The Summer Retreat. Mira: Harlequin. (Moonlight Harbor, Bk. 3). May 2019. 218p. ISBN 9780778369400. pap. $7.99; ebk. ISBN 9781488088674. CONTEMPORARY ROMANCE
Crushed, furious, and through with men after being cheated on by the slimeball she thought she would marry, Celeste Jones heads for the Washington State coast and Moonlight Harbor to spend the summer with her sister Jenna, who runs the Driftwood Inn. She ends up dating the local pastor, who's exactly the decent, dependable kind of man she believes she needs. Still, why can't she stop thinking about sarcastic, opinionated, serial-killer-fiction writer Henry Gilbert, a man who annoys her to no end? Small-town politics, meddling townsfolk, and gossip with a mean-girl vibe keep the things upbeat in an irresistible story that will have readers wondering until the conclusion.
­VERDICT Lighthearted and full of colorful, quirky characters and surf-side warmth, this latest foray into Roberts's picturesque coastal world is sheer delight and will appeal to romance and women's fiction fans alike. Roberts ( Winter at the Beach) lives in Bremerton, WA.
SECOND TIME AROUND
Most of the novels in these collections have been reprinted on occasion, but ­Macomber and Roberts are classic romance authors and so popular with readers that these early titles would be good additions to libraries that don't already have them.
Macomber, Debbie. Texas Skies. Mira: Harlequin. (Heart of Texas). May 2019. 448p. ISBN 9780778369868. pap. $8.99; ebk. ISBN 9781488098765. CONTEMPORARY ROMANCE
A handsome stranger turns an heirloom rose–grower's life upside down in Lonesome Cowboy, and two best friends are the focus of the town's well-meaning matchmakers in Texas Two-Step. Set in welcoming Promise, TX, and focusing on the lives of the ranchers and townspeople, these twin romances were published in 1998 and are the first in the author's eight-volume "Heart of Texas" series.
Roberts, Nora. A Touch of Sun. Silhouette. Apr. 2019. 480p. ISBN 9781335897961. pap. $7.99. CONTEMPORARY ROMANCE
An agent protecting her renowned psychic client and a skeptical producer who wants the psychic to be part of his para­psychology documentary clash from the start in Mind over Matter (1987); a talented soap opera actress lands the lead in a TV film based on the screenwriter's heartless ex-wife and falls for the temperamental author in the process in Dual Image (1985). Both novels were first published as ­Silhouette Intimate Moments.
---
Kristin Ramsdell is Librarian Emerita, ­California State University, East Bay.
She is the author of Romance ­Fiction: A Guide to the Genre. 2d ed. (­Libraries ­Unlimited, 2012) and editor of The ­Encyclopedia of Romance Fiction (Greenwood, 2018)
---
This article was originally published in Library Journal's April 2019 issue