From history to political science to environmental and social justice issues.
Click here for additional new Prepub Alert columns
Code, Merl. Black Market: An Insider's Journey into the High-Stakes World of College Basketball. Hanover Square: Harlequin. Mar. 2022. 304p. ISBN 9781335425775. $27.99. CD. MEMOIR/SPORTS
A Clemson University point guard–turned–basketball pro, Code hoped to build relationships with young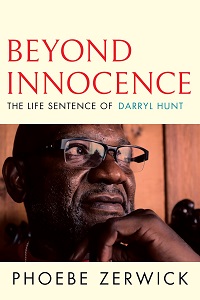 athletes when he began working in marketing, eventually becoming a director at Nike. That's when he began to realize how college basketball—including some of its most fable coaches—bent the NCAA's amateurism rules to exploit athletes and particularly athletes of color and found himself not just caught in the middle but playing fall guy in a bribery scandal. With a 150,000-copy first printing.
Cohen, Deborah. Last Call at the Hotel Imperial: Reporters of the Lost Generation. Random. Mar. 2022. 592p. ISBN 9780525511199. $30. Downloadable. HISTORY
Reporting not only on the Nazi-Soviet Non-Aggression Pact but also the sexual misbehavior of the Brownshirts and Joseph Goebbels's fortune stashed abroad, married foreign correspondents John and Frances Gunther believed that highlighting the personal was as illuminating as reporting on larger historical forces. Northwestern history professor Cohen shows how the Gunthers joined with other U.S. reporters from H.R. Knickerbocker to Dorothy Thompson to fuel a new kind of journalism.
Gilmer, Benjamin. The Other Dr. Gilmer: Two Men, a Murder, and an Unlikely Fight for Justice. Ballantine. Mar. 2022. 304p. ISBN 9780593355169. $28. Downloadable. SOCIAL SCIENCE
When family physician Gilmer joined a rural North Carolina clinic, he was shocked to discover that his predecessor—who coincidentally had the same last name—got up one morning and strangled his father before coming to work. Visiting the "other Dr. Gilmer" in prison, the author immediately recognized a case of untreated mental illness (he was ultimately diagnosed with Huntington's disease), launching often frustrated efforts to secure his colleague the help he needed. Gilmer here expands his story to discuss the high incidence of mental illness in the U.S. prison population and to argue for better treatment—healing rather than punishment.
Gundry, Steven R., MD. Unlocking the Keto Code: How the Revolutionary New Science of Ketones Can Help You Lose Weight, Reverse Disease, and Live Longer. Harper Wave. Mar. 2022. 272p. ISBN 9780063118386. $28.99. NUTRITION
Author of the mega-best-selling "Plant Paradox" series, Gundry found in his research that the keto diet is beneficial not only because it allows the body to arrive at a state of ketosis, i.e., it burns fat for fuel, but that ketones—found in a range of foods beyond fat—allow the mitochondria to burn fuel more efficiently. Now, Keto fans can enjoy the benefits of the diet without quite so many restrictions. With a new eating plan, plus food lists and recipes; a 175,000-copy first printing.
Kazin, Michael. What It Took To Win: A History of the Democratic Party. Farrar. Mar. 2022. 416p. ISBN 9780374200237. $35. POLITICAL SCIENCEA Georgetown history professor and editor of The Princeton Encyclopedia of American Political History, Kazin offers a history and assessment of the world's longest-running political party: the Democratic Party of the United States. He examines its successes and failures, its commitment to "moral capitalism" even though it also once supported slavery and repression, and its struggle to maintain a majority coalition as its move toward greater inclusivity have led to some people to leave owing to biased attitudes. With a 30,000-copy first printing.
Neuman, William. Things Are Never So Bad That They Can't Get Worse: Inside the Collapse of Venezuela. St. Martin's. Mar. 2022. 352p. ISBN 9781250266163. $29.99. POLITICAL SCIENCE
Former New York Times reporter and translator-from-Spanish Neuman was stationed in Caracas, Venezuela, serving from 2012 to 2016 as the paper's Andes Region Bureau Chief. That gave him a close-up view of Venezuela's ongoing implosion. Here, while supplying details particular to Venezuela's situation, he also argues that the election of Hugo Chavez as president in 1998 presaged the appearance of strongmen worldwide who have gutted their countries. With a 50,000-copy first printing.
O'Brien, Keith. Paradise Falls: The True Story of an Environmental Catastrophe. Pantheon. Mar. 2022. 464p. ISBN 9780593318430. $30. lrg. prnt. Downloadable. HISTORY
Journalist and New York Times best-selling author O'Brien ( Fly Girls) revisits Love Canal, the neighborhood in Niagara Falls, NY, that suffered environmental disaster in 1977 after toxic waste dumped illegally by Hooker Chemical began to surface with the spring rains. Children of the neighborhood's 800 families began to fall seriously ill, and three women—Lois Gibbs, Luella Kenny, and Barbara Quimby—spearheaded efforts to make both the corporation and local city officials accountable. As a result, Love Canal became America's first Superfund site (a term referencing the Comprehensive Environmental Response, Compensation and Liability Act of 1980), launching a concerted national response to toxic waste. Look for the forthcoming Showtime production based on the book.
Zerwick, Phoebe. Beyond Innocence: The Life Sentence of Darryl Hunt. Atlantic Monthly. Mar. 2022. 320p. ISBN 9780802159373. $27. SOCIAL SCIENCE
In 1985 Winston-Salem, NC, Black teenager Darryl Hunt was falsely convicted and sentenced to life in prison for the rape and murder of a young white copyeditor at the local paper. Efforts to secure his release failed until 2003, when Zerwick published an award-winning series of articles in the Winston-Salem Journal that led to the discovery of DNA evidence exonerating Hunt. Upon his release, Hunt became a national advocate for criminal justice, combatting the systematic racism that put him behind bars, but all the horror he had endured finally led to his suicide in 2016.