From a tenth-century Polish queen and two 15th-century female mystics to a poison-dealing apothecary and a celebrated biracial violinist in 1700s Europe, to a bookshop during the Blitz.
Cherezinska, Elzbieta. The Widow Queen. Forge. Apr. 2021. 512p. tr. from Polish by Maya Zakzewska-Pim. ISBN 9781250218001. $25.99. CD. HISTORICAL
Award-winning Polish author Cherezinska makes her English-language debut with a fictionalized account of late 900s–early 1000s Polish queen Swietoslawa. Youngest daughter of Duke Mieszko of Poland, Swietoslawa must choose for her husband among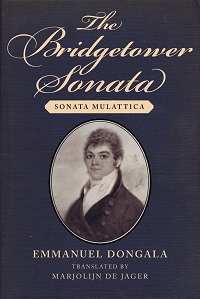 the prince of Denmark, the king of Sweden, and the exiled prince of Norway, but she would rather rule alone. Eventually, she gets her wish. With a 150,000-copy first printing.
Dongala, Emmanuel. The Bridgetower Sonata: Sonata Mulattica. Schaffner. Feb. 2021. 320p. tr. from French by Marjolijn de Jager. ISBN 9781943156887. $27. HISTORICAL
A Guggenheim fellow whose work includes three award-winning novels (e.g., Johnny Mad Dog), Congolese author Dongala—also a chemist who once chaired the natural sciences at Simon's Rock—further broadens his horizons as he reimagines the life of George Bridgetower, an 18th-century virtuoso violinist dubbed the Black Mozart. Son of a Barbadan father and Polish handmaiden in the Viennese court, Bridgetower was the toast of Europe and a close friend of Beethoven, who originally dedicated the Kreutzer Sonata to him. His story is reemerging with a recent piece in the New York Times.
Martin, Madeline. The Last Bookshop in London: A Novel of World War II. Hanover Square: Harlequin. 320p. ISBN 9781335653048. $28; pap. ISBN 9781335284808. $16.99. HISTORICAL
Grace Bennett arrives in London at the time of the Blitz but happily lands a job at a small bookshop on Paternoster Row. Initially not a big reader, she discovers the passion for books that unites the community around her, especially when hers is the only bookshop left standing after a brutal air raid that wipes out London's literary center. USA TODAY best-selling author Martin bases her latest on a true story; with a 100,000-copy paperback and 10,000-copy hardcover first printing.
Penner, Sarah. The Lost Apothecary. Park Row: Harlequin. Mar. 2021. 320p. ISBN 9780778311010. $27.99. HISTORICAL
Buzzy enough to be set for translation into some dozen languages, this debut weaves together two story lines as Caroline flies to London for her tenth anniversary without her husband, furious after learning about his indiscretion. She's there to discover herself. But while mudlarking along the Thames she also discovers an old bottle that leads her to the story of late 1700s apothecary Nella, whose back-of-the-shop poisons are meant for men who deserve punishment. With a 200,000-copy first printing.
Sharratt, Mary. Revelations. Houghton Harcourt. Apr. 2021. 320p. ISBN 9781328518774. $26. CD. HISTORICAL
Popular historical novelist Sharratt (e.g., Illuminations) tells the story of two famed female mystics from 1400s England, Dame Julian of Norwich and Margery Kempe, who visits the famed anchoress after nearly dying in childbirth with her 14th child. Margery has decided to opt for celibacy to stay alive, and Julian has a task for her: she gives Margery a book of her visions she has long kept secret and sends her out in the world to share them. Billed as a 15th-century Eat, Pray, Love, which you must admit sounds intriguing; with a 30,000-copy first printing.