A Robin Hood thief, domestic suspense, supernatural thrills, and newcomers like Kia Abdullah and Jasmine Kia will keep readers busy during the holidays. See also "Thrillerfest 2020 Goes Virtual."
Top Sellers
Dodd, Christina. Wrong Alibi. HQN. Dec. 2020. 352p. ISBN 9781335549594. $28.99; pap. ISBN 9781335080820. $17.99. CD. THRILLER
After18-year-old Evie takes a job in small-town Alaska, her employer, Donald White,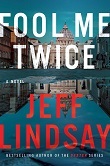 vanishes—leaving her to face charges of theft, embezzlement, and murder. She, too, absconds, working under an alias at a wilderness camp, but Donald's return means she's not just suspect but target. With a 100,000-copy paperback and 10,000-copy hardcover first printing.
Fisher, Tarryn. The Wrong Family. Graydon House: Harlequin. Dec. 2020. 336p. ISBN 9781525806377. $28.99; pap. ISBN 9781525810008. $17.99. DOMESTIC SUSPENSE
Fisher started out on her own, then triumphed with The Wives, her first traditionally published novel, a major best seller shouted out by venues from Glamour to USA Today to PopSugar. Here she stays in domestic-suspense mode as a couple rides the rocky waves of marriage. With a 150,000-copy paperback and 10,000-copy first printing.
Kepler, Lars. Lazarus. Knopf. Dec. 2020. 528p. tr. from Swedish by Neil Smith. ISBN 9780593317839. $28.95. lrg. prnt. Downloadable. THRILLER
Who's killing Europe's most heinous criminals, and what's the connection to Stockholm detective Joona Linna, star of the rough-riding series from pseudonymous husband-and-wife team Kepler? Evidently, the past is coming to get Joona. Next in the No. 1 internationally best-selling series.
Lindsay, Jeff. Fool Me Twice. Dutton. Dec. 2020. 368p. ISBN 9781524743970. $27. Downloadable. THRILLER
Lindsay, who entered post-Dexter territory last December by launching a new series starring ingratiating steal-from-the-0.1-percent Riley Wolfe, gives his protagonist another chance to play Robin Hood. Here, he's bagged a fantastic Fabergé egg.
Perry, Thomas. Eddie's Boy: A Butcher's Boy Novel. Mysterious: Grove/Atlantic. Dec. 2020. NAp. ISBN 9780802157775. $26. THRILLER
Michael Shaeffer, the star of Perry's Edgar Award–winning The Butcher's Boy, is now living peaceably in England with his upper-crust wife. When her annual summer party attracts strangers set on killing Michael, he reactivates all the skills that once made him a coveted mob hitman. Bang!
Woods, Stuart. Untitled. Putnam. Dec. 2020. 320p. ISBN 9780593188354. $28. lrg. prnt. CD/downloadable. ACTION & ADVENTURE
Pity the poor Prepub person, ever compelled to say of Woods's books, "No plot details yet." But there's high popularity for his protagonist Stone Barrington, back for another outing come December. Last year, Woods's frontlist titles sold over a million copies across formats.
Exciting New Voices
Abdullah, Kia. Take It Back. St. Martin's. Dec. 2020. 304p. ISBN 9781250273017. $27.99. LEGAL THRILLER
When Jodie, a 16-year-old girl taunted for her facial deformities, accuses four boys from
Muslim immigrant families of rape, London lawyer–turned–rape counsellor Zara Kaleel (also Muslin) helps prepare her for the forthcoming trial. Explosive social implications, surprise ending; a multi-best-booked British publication with a 75,000-copy first printing.
Aimaq, Jasmine. The Opium Prince. Soho Crime. Dec. 2020. 384p. ISBN 9781641291583. $27.95. THRILLER
Of Afghan and American parentage, Daniel Sajadi returns to Kabul in the 1970s as head of a U.S. foreign aid agency intent on plowing under Afghanistan's poppy fields. When he accidentally hits and kills a young Kochi girl on a road trip, a stranger named Taj Maleki gets him off the hook—and suddenly he's beholden to a reigning opium khan. From half-Swedish, half-Afghan, part American-educated Aimaq.
Gattis, Ryan. The System. MCD: Farrar. Dec. 2020. 432p. ISBN 9780374130312. $28. THRILLER
After drug dealer Scrappy is shot and left for dead, heroin addict Augie steals her merchandise—and the gun used to shoot her, not smart because when he's later arrested Augie must name local gang members Wizard and Dreamer as the shooters. Winner of ALA's Alex Award, the Lire Award for Noir of the Year in France, and the First Annual McIntyre's Fine Books Mystery Prize, Gattis isn't pulling a big first printing here but remains a writer to watch.
Tyce, Harriet. The Lies You Told. Grand Central: Little, Brown. Dec. 2020. 400p. ISBN 9781538762752. $28. Downloadable. THRILLER/PSYCHOLOGICAL
In this latest from the author of the attention-getting Blood Orange, anxious mom Sadie Roper, newly single and newly reemployed as a barrister, is thrilled to win the attention of Liza, queen-bee mother at her children's school. But what's the cost? With a 40,000-copy first printing; originally scheduled for July.
Supernatural Thrillers
Golden, Christopher. Red Hands. St. Martin's. Dec. 2020. 320p. ISBN 9781250246301. $27.99. THRILLER/SUPERNATURAL
In this latest from New York Times best-selling, Bram Stoker Award–toting Golden, those who develop a death touch ("red hands") kill anyone their fingers graze. Weird science expert Ben Walker must help rescue the red-handed Mae Sinclair, hiding in the mountains to protect both herself and others and increasingly and insidiously desperate to reach out.
Malerman, Josh. A House at the Bottom of a Lake. Del Rey: Ballantine. Dec. 2020. 192p. ISBN 9780593237779. $20. THRILLER/SUPERNATURAL
In a stand-alone novella previously issued by a small press, Bird Box phenom Malerman envisions a first date by a shimmering lake, with 17-year-olds Jim and Amelia captivated by a house they spot at the lake's bottom. What's more unsettling, a voice from within the house is beckoning them to come home. Gurgle.