Dostoyevsky and Toni Morrison, John Mellencamp and Black women in pop music, and The Heroine with 1,001 Faces.
Click here for additional new Prepub Alert columns
Kaufman, Andrew D. The Gambler Wife: A True Story of Love, Risk, and the Woman Who Saved Dostoyevsky. Riverhead. Aug. 2021. 400p. ISBN 9780525537144. $30. BIOGRAPHY/LITERARY
Mills, Hayley. Forever Young. Grand Central. Sept. 2021. 336p. ISBN 9781538704196.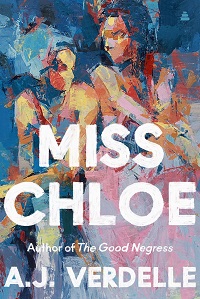 $28. BIOGRAPHY/ACTOR & ENTERTAINER
Rees, Paul. Mellencamp. Atria. Sept. 2021. 320p. ISBN 9781982112141. $27. BIOGRAPHY/ MUSIC
Smith , Danyel. Shine Bright: A Personal History of Black Women in Pop. Roc Lit 101: Random. Sept. 2021. 320p. ISBN 9780593132715. $ 28. BIOGRAPHY/ARTS & ENTERTAINMENT
Sturgis, Matthew. Oscar Wilde: A Life. Knopf. Sept. 2021. 864p. ISBN 9780525656364. $40. BIOGRAPHY/LITERARY
Tatar, Maria. The Heroine with 1,000 Faces. Liveright: Norton. Sept. 2021. 304p. ISBN 9781631498817. $30. WOMEN'S LITERATURE CRITICISM
Verdelle, A.J. Miss Chloe: A Literary Friendship with Toni Morrison. Amistad. Sept. 2021. 160p. ISBN 9780063031661. $24.99 LITERARY BIOGRAPHY
In The Gambler Wife, Russian literature scholar Kaufman unfolds the story of stubborn young stenographer Anna Snitkina, who discovered a sick and disillusioned man when she went to work for Fyodor Dostoyevsky and acted to heal him, becoming his wife and manager (pubbing August 31). To many, Mills will be Forever Young, having launched her career as a preteen and won the Academy Juvenile Award for Disney's Pollyanna, but here she unfolds an active artistic life. Biographer of McCartney, Springsteen, and Madonna, Rees now tackles Mellencamp, whom Billboard dubbed "arguably the most important roots rocker of his generation." A John S. Knight Journalism Fellow at Stanford, celebrated cultural critic Smith should Shine Bright in her study showing Black women there at the creation of American pop. Short-listed for the Wolfson History Prize, Sturgis's Oscar Wilde: A Life draws on newly discovered letters, documents, first-draft notebooks, and the full transcript of the libel trial to give us a bigger picture of bigger-than-life Wilde. The John L. Loeb Professor of Folklore and Mythology and Germanic Languages and Literatures at Harvard, Tartar presents The Heroine with 1,001 Faces as counterbalance to Joseph Campbell's The Hero with a Thousand Faces, exploring women characters from Cassandra to Lisbeth Salander while shifting the emphasis for bloody glory-seeking to the deep-seated empathy and connection we seek today. When Verdelle published The Good Negress in 1995, she won early praise from Toni Morrison, which led to friendship even as Verdelle's next novel—a Western featuring Black characters—languished. All detailed, along with Verdelle's early struggles to write, in Miss Chloe (45,000-copy first printing).