At the start of Pride Month, I wanted to reach out to you about my debut novel, Kept Animals.

Dear Librarians,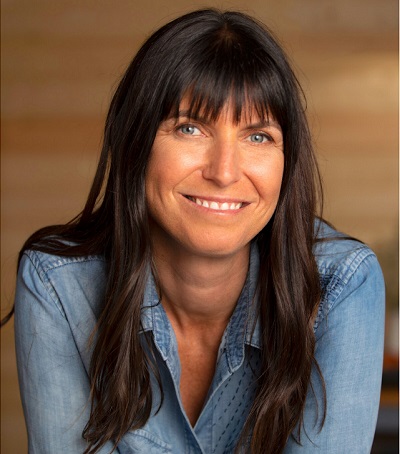 At the start of Pride Month, I wanted to reach out to you about my debut novel, Kept Animals.

Nine years ago, when I began writing Kept Animals I wanted to find my way back to the dusty trails of Topanga Canyon, California, where I had grown up riding horses at a local barn. I wanted to relive the landscape, my connection to the animals, and the intensity of friendships one forms when participating in a competitive sport. As I wrote, these elements were at work, but so was my awareness of the economic and racial inequities of that time and place, as well as the homophobia I experienced as a closeted queer teen.

Set against the backdrop of Topanga Canyon, California in the months leading up to a real-life wildfire that devastated the region, Kept Animals is a story of three girls, from three very different socio-economic and cultural backgrounds, each just beginning to understand their power and their sexuality. On the other side of a tragic accident, their lives become inextricably linked and they form something of a wick, a flame, and the fuel that serves as a fictionalized explanation of how that unsolved wildfire began.

On November 2, 1993, I was a high-school junior walking out of history class, when I heard that that fire had broken out. For ten years, Topanga had been my home away from a chaotic home life and the horses had been like family to me. As I neared the foot of the canyon that November morning, the sky disappeared in an updraft of black smoke, and the radio reported the Santa Anas were blowing sixty miles an hour, red hot embers already reaching the beach. To the officers manning the barricades, I insisted I was a resident who had to help my family get out and in the confused chaos of the moment, they let me pass.


I wanted Kept to be a narrative as urgent, propulsive, and consuming as that time of my life felt to me. I wanted to understand what makes someone willing to run toward danger, risking everything. I wanted to find another way to save the animals I ultimately could not reach that day.

In the end, Kept Animals became a character-driven story about a specific time and place, but it is also a narrative of queer identity, intersectionality, and the collective human experience of only feeling fully alive when we are seen and appreciated for exactly who we are.

As you know well, stories are vital to human connection and understanding and I know we are all feeling their necessity more than ever these days. I want to thank you for all that you do for your community and for supporting stories of marginalized identities during Pride Month and beyond. I hope that Kept Animals will inspire conversation and connection amongst your patrons and if there is anything I can do to virtually support your library at this time, please let me know.
Warmly,
Kate Milliken
kate@katemilliken.com

SPONSORED BY