July reading for an engaged political future.
Gottlieb, Scott. Preparing for the Inevitable: How We Get Back to Normal and How We Survive the Next Epidemic. Harper. Jul. 288p. ISBN 9780063080010. $28.99. PUBLIC POLICY
At the Food and Drugs Administration (FDA) in the early 2000s, practicing physician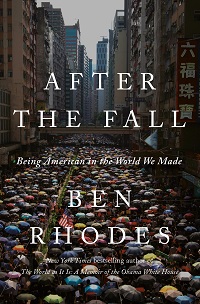 Gottlieb was instrumental in developing a Pandemic Influenza Plan to prepare the United States for the threat of a global pandemic. He was dismayed to discover that the plan was not in use when he returned to the FDA in 2017. Here he explains why we were so underprepared for COVID-19, e.g., failing to enlist the private sector in large-scale manufacturing of testing supplies, and what we can do better. With a 40,000-copy first printing.
Honig, Elie. Hatchet Man: How Bill Barr Broke the Prosecutor's Code and Corrupted the Justice Department. Harper. Jul. 2021. 256p. ISBN 9780063092365. $28.99. US GOVERNMENT
A former federal and state prosecutor now serving as a CNN legal analyst, Honig argues that the two key qualities of a good prosecutor are credibility and independence. As he explains, those qualities have not been in evidence from William Barr's first act as attorney general: twisting around the findings of Special Counsel Robert Mueller for the benefit of the Trump administration. With a 75,000-copy first printing.
Rhodes, Ben. After the Fall. Random. Jul. 2021. 320p. ISBN 9781984856050. $28. Downloadable. lrg. prnt. POLITICS
Former deputy national security adviser to President Barack Obama and New York Times best-selling author of The World as It Is, Rhodes began traveling the world in 2017 so that he could better understand what was happening in his own country. He found rising nationalism, authoritarianism, and disinformation—and the will to fight back.
Trump, Mary. The Reckoning. St. Martin's. Jul. 2021. 240p. ISBN 9781250278456. $28.99. CD. POLITICS
Trump quickly follows the mega-best-selling Too Much and Never Enough: How My Family Created the World's Most Dangerous Man with a new book that broadens to investigate the roots of America's current trauma and suggest ways to heal. With a 500,000-copy first printing.
Wen, Leana. Public Health Saved Your Life Today: A Doctor's Journey on the Frontlines of Medicine and the Fight for Equity. Metropolitan: Holt. Jul. 2021. 288p. ISBN 9781250186232. $27.99. DISEASE/HEALTH
A child refugee from China whose parents relied on food stamps and didn't always have shelter, Wen rose to become a health commissioner for Baltimore and president of Planned Parenthood. She's also an emergency care doctor and consultant with the World Health Organization. So when she says "Public health saved your life today—you just don't know it," readers should listen. With a 100,000-copy first printing.