Eight top May titles in multiple genres.
Clark, P. Djèlí. A Master of Djinn. Tor.com. May 2021. 400p. ISBN 9781250267689. $27.99. FANTASY/HISTORICAL
Forty years ago, mystic/inventor Al-Jahiz sundered the veil dividing worlds, letting magic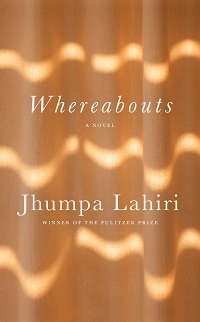 seep into this world while vanishing into the beyond, and djinns now flit about 1912 Cairo even as the Egyptian Ministry of Alchemy, Enchantments and Supernatural Entities strives to keep the peace. Then someone claiming to be Al-Jahiz wipes out the secret brotherhood protecting his legacy, and ministry agent Fatma el-Sha'arawi is tasked with saving the world. From Nebula, Locus, and Alex Award winner Clark, revisiting his popular alternate Cairo universe.
Collins, Bridget. The Betrayals. Morrow. May 2021. 416p. ISBN 9780062838124. $27.99. lrg. prnt. LITERARY
The follow-up to Collins's LJ-starred The Binding, a national best seller, is set in remote and mountainous Montverre, where a mysterious great game has been played out for centuries. Léo Martin once studied there, but tragedy sent him far away to the world of politics, and now an act of conscience has sent him back in exile. The current master (or Magister Ludi, echoing Herman Hesse's Sixties favorite, The Glass Bead Game) is a woman to whom Léo feels mysteriously connected, and the approaching Midsummer Games will challenge long-held traditions and unearth unsettling secrets. With a 50,000-copy first printing.
Lahiri, Jhumpa. Whereabouts. Knopf. May 2021. 176p. ISBN 9780593318317. $23. lrg. prnt. Downloadable. LITERARY
Written in Italian and translated by the author into English, Lahiri's first novel since 2013's Pulitzer Prize–winning The Lowland follows a woman over a year as she restlessly walks her city, finding some solace in the streets, bars, and piazzas. But she's torn between wanting to connect and resisting the idea of binding herself more closely to friends and colleagues, her isolated mother, and a mysterious man readers know only as "him." A stylistic and ideational game changer, then, for literary lovers.
Reid, Taylor Jenkins. Malibu Rising. Ballantine. May 2021. 384p. ISBN 9781524798659. $28. lrg. prnt. CD. WOMEN'S/LITERARY
It's August 1983 in Malibu, CA, time for Nina Riva's annual wrap-up-the summer party, where everyone gathers to rub tanned shoulders with supermodel Nina; her brothers, champion surfer Jay and photographer Hud; and beloved little sister Kit. But this year Nina is dreading it—she hates attracting so much attention, and problems in her personal life are now very publicly on display—and everyone has secrets that lead to a house in flames by morning. From the author of the multi-best-booked, New York Times best-selling Daisy Jones & The Six, basis of the Amazon series.
Solomon, Rivers. Sorrowland. MCD: Farrar. May 2021. 352p. ISBN 9780374266776. $27. CD. GOTHIC/AFRICAN AMERICAN
Vern lives in the woods, isolated from society and determined to raise her twins far from its baleful influence. But now her body is undergoing strange transformations, and she looks back aghast at her time spent at a religious compound whose dehumanizing treatment and medical experimentation involving society's marginalized she managed to flee. From the author of CLMP Firecracker Award–winning An Unkindness of Ghosts and The Deep, a collaborative novella that was a finalist for the Hugo, Nebula, Locus, and Lambda Literary Awards.
Sweeney, Cynthia D'Aprix. Good Company. Ecco. May 2021. 320p. ISBN 9780062876003. $27.99. CD.
Following her multi-best-booked, 1.2 million-copy best-selling debut, The Nest, Sweeney introduces us to Flora Mancini, puzzled when she finds an envelope containing the wedding ring her husband, Julian, supposedly lost way back. They've been together 20 years, first as struggling actors in New York barely managing to raise daughter Ruby and sustain Julian's little acting company, then with bigger success on the West Coast. But now Flora wonders whether their whole life is a bunch of lies. And what does best friend Margot, who made it big on TV, have to do with it all? With a 500,000-copy first printing.
Weir, Andy. Project Hail Mary. Ballantine. May 2021. 496p. ISBN 9780593135204. $28.99. lrg. prnt. SF/THRILLER
Harking back to his smash-hit debut, The Martian, Weir's latest features astronaut Ryland Grace, who awakens after a long sleep to find himself millions of miles from Earth and his two crewmates dead. He can't remember who he is or what his mission was, but he knows he must act fast to stay alive.
Yoon, David. Version Zero. Putnam. May 2021. 368p. ISBN 9780593190357. $27. Downloadable. THRILLER/TECHNOLOGY
Known for his YA debut, Frankly in Love, a New York Times best seller that attracted award attention, Yoon goes adult with this story of data-genius-with-a-conscience Wren, who asks what his company does with the data they collect and gets fired for his troubles—and blacklisted throughout Silicon Valley. To get even, he joins forces with friend (and secret crush) Akiko, plus a reclusive tech baron, to reboot the internet. An earthquake might as well have hit, but the reading is reputedly funny.