Top pop fiction in July ranges from historicals to horror to bittersweet love.
Bly, Mary. Lizzie & Dante. Dial. Jul. 2021. 320p. ISBN 9780593134825. $27. Downloadable. WOMEN'S
After an ugly breakup and an end-of-the-road health diagnosis, Shakespearian scholar Lizzie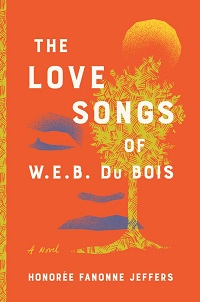 Delford heads to the gorgeous Italian isle of Elba with her best friend and his movie-star boyfriend. She then abandons them quickly to go to the public beach, where she meets sharp-tongued chef Dante; his dog, Lily; and his daughter, Etta. Is this any time to start a relationship? Bly writes New York Times best-selling romance under the pseudonym Eloisa James and is an English professor in New York City.
Cooney, Caroline B. The Grandmother Plot. Posioned Pen: Sourcebooks. Jul. 2021. 320p. ISBN 9781728205151. pap. $16.99. MYSTERY
With his mother deceased and his sisters distant and querulous, youngish Freddy is devoted to his memory-deficient grandmother. Then a resident at the nursing home where she lives is murdered, and Freddy is fretting—not just about his grandmother's safety but about a shady side business he's involved in that could have dangerous implications. Top-selling YA author Cooney entered the adult market last year with Before She Was Helen.
Cosby, S.A. Razorblade Tears. Flatiron: Macmillan. Jul. 2021. 320p. ISBN 9781250252708. $26.99. CRIME
In this follow-up to Blacktop Wasteland, a New York Times Notable Book, Ike Randolph learns that his son Isiah and Isiah's white husband, Derek, have been murdered. Ike was a Black man ashamed of his gay son, who was ashamed of his criminal father, and Derek's father is an ex-con as well; the two fathers, Black and white, join forces to find their sons' killer. With a 50,000-copy first printing.
Jeffers, Honorée Fanonne. The Love Songs of W.E.B. Du Bois. Harper. Jul. 2021. 816p. ISBN 9780062942937. $28.99. HISTORICAL
After the National Book Award long-listed The Age of Phillis, a poetry collection assaying the life of distinguished Black poet Phillis Wheatley, Jeffers returns with a debut novel tracking a Black family from Colonial times to the present. The story is told from the perspective of Ailey Pearl Garfield, who carries the name of two august Black Americans—choreographer Alvin Ailey and her own durable great-grandmother—and the burden of living up to W.E.B. Du Bois's admonition that his life was significant because it was "part of a Problem." With a 75,000-copy first printing.
MacNeal, Susan Elia. The Hollywood Spy: A Maggie Hope Mystery. Bantam. Jul. 352p. ISBN 9780593156926. $27. Downloadable. MYSTERY
In her tenth outing, Lond-based codebreaker/spy Maggie Hope has left war-torn Europe behind for 1943 Los Angeles, riven with its own tensions: there's jazz and Disney-generated wartime cheers but also zoot suit riots and the Ku Klux Klan. And there's a woman floating dead in a pool, which is what Maggie has been called to investigate by a former beau.
Riley, Vanessa. Island Queen. Morrow. Jul. 2021. 592p. ISBN 9780063002845. $27.99. HISTORICAL
Romance writer Riley (who has a doctorate in mechanical engineering from Stanford) goes for mainstream historical in a work that reimagines the life of Dorothy Kirwan Thomas. In the late 1700s–early 1800s, Thomas rose from enslavement to become a powerful landowner in the colonial West Indies. With a 100,000-copy first printing.
Slaughter, Karin. False Witness. Morrow. Jul. 2021. 320p. ISBN 9780062858092. $28.99. lrg. prnt. THRILLER
No word yet on the plot of this next work from the hugely best-selling Silver Bullet winner from Thrillerfest and founder of the Save the Libraries project, but it's a stand-alone. With a 250,000-copy first printing.
Steel, Danielle. Nine Lives. Delacorte. Jul. 2021. 320p. ISBN 9781984821430. $26.95. WOMEN'S
The plot is said to be intricate, the settings range from Chicago and Paris to London and Monaco, and the result will undoubtedly be pure Steel.
Wendig, Chuck. The Book of Accidents. Del Rey. Jul. 2021. 544p. ISBN 9780399182136. $28.99. THRILLERS/SUPERNATURAL
In a Pennsylvania coal-mining town whose hills and valleys are haunted by an invidious presence, a boy lives with an abusive father and a girl sees something she shouldn't and is marked by a memory she keeps trying to retrieve. They grow up, marry, and move back to their dark hometown with classic horror results.