This month's literary gems include a long-lost novel by John Oliver Killens, a founding father of the Black Arts Movement.
Chase-Riboud, Barbara. The Great Mrs. Elias. Amistad: HarperCollins. May 2021. 512p. ISBN 9780063019904. $27.99. LITERARY
In early 1900s New York, light-skinned Hannah Elias passes for southern European,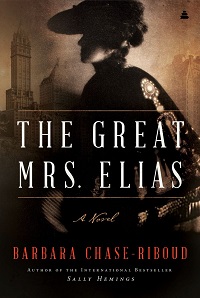 brilliantly invests the alimony she receives after divorcing her white husband, and ends up building a fortune spread across 129 bank accounts while decorating her Upper West Side mansion in the Egyptian style. Then the police barge in with questions after one of Hannah's old lovers is murdered. Celebrated sculptor/novelist/poet Chase-Riboud reimagines the life of one of America's richest Black women; with a 60,000-copy first printing.
Cusk, Rachel. Second Place. Farrar. May 2021. 160p. ISBN 9780374279226. $25. LITERARY
Having refreshed our literary expectations with her "Outline" trilogy, Whitbread/Maugham winner Cusk keeps at it with her new novel, whose protagonist invites a distinguished artist to visit her remote coastal home. She hopes his work there will clarify the meaning of her own life, but it also highlights the tensions in human and particularly male/female interactions.
Evans, Lissa. V for Victory. Harper. May 2021. 288p. ISBN 9780063059832. $24.99. LITERARY
In this follow-up to Crooked Heart, long-listed for the Orange Prize (as was Evans's Their Finest), Vee Sedge lives in a large house on Hampstead Heath, just getting by with a passel of lodgers as World War II winds down, while supporting adopted son Noel. But having to testify in court after witnessing an accident could reveal her trickster past. With a 25,000-copy first printing.
Killens, John Oliver. The Minister Primarily. Amistad: HarperCollins. May 2021. 384p. ISBN 9780063079595. $27.99. lrg. prnt. LITERARY
This long-lost novel by a founding father of the Black Arts Movement takes us to the 1980s, as Mississippi musician Jimmy Jay Leander Johnson travels the world, finally arriving in the fictitious Independent People's Democratic Republic of Guanaya in Africa. Wanting only to up his music game, he is instead asked to stand in for the lookalike prime minister when a coup threatens following the discovery of a valuable radioactive element. With a 30,000-copy first printing.
Rowley, Steven. The Guncle. Putnam. May 2021. 336p. ISBN 9780525542285. $27. Downloadable. LITERARY
Author of Lily and the Octopus, a national best seller and LibraryReads pick, as well as The Editor, Rowley introduces us to Gay Uncle Patrick (as he is known), who becomes temporary guardian of his beloved niece and nephew when their mother dies and their father, Patrick's brother, falls ill. A formerly famous gay sitcom star whose career and long-term lover have upped and vanished, Patrick isn't entirely ready for the job but soon expands his horizons and learns what parenting is all about.