Not just pop queens Meg Cabot and Danielle Steel but upcoming Kirsty Manning, Orange Award–winning Valerie Martin, and four debut authors.
Two Big-Name Authors
Cabot. Meg. No Offense. Morrow. Aug. 2020. 384p. ISBN 9780063007123. $27.99; pap. Morrow Paperbacks. ISBN 9780062890078. $15.99; ebk. ISBN 9780062890061. WOMEN'S
In the second in the "Little Bridge Island" series from No. 1 New York Times best-selling author Cabot, Molly Montgomery flees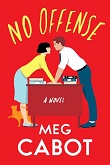 Colorado and a broken engagement for the Florida Keys. There, her job as children's librarian brings her in touch with crusty sheriff John Hartwell—presaging romance—after a baby is abandoned at the library. With a 100,000-copy paperback and 30,000-copy hardcover first printing.
Steel, Danielle. Royal. Delacorte. Aug. 2020. 288p. ISBN 9780399179655. $28.99; ebk. ISBN 9780399179662. lrg. prnt. WOMEN'S
In Steel's 1943-set historical fantasia, the destruction raining down on London compels the king and queen to send Princess Charlotte to Yorkshire. As she romps about, her identity is kept secret by her guardians, but she still falls in love with their son.
Past and Present
Manning, Kirsty. The Lost Jewels. Morrow. Aug. 2020. 368p. ISBN 9780063007147. $27.99; pap. Morrow Paperbacks. ISBN 978006288202. $16.99; ebk. ISBN 9780062882035. HISTORICAL
Australian author Manning follows her big-hit U.S. debut, The Song of The Jade Lily, with fact-based historical fiction about the Cheapside jewels, a stash of Ottoman pendants and Elizabethan and Jacobian sparklers discovered beneath the floor of a 1912 London tenement. They quickly disappeared, but in present times American jewelry historian Kate Kirby learns that her great-grandmother Essie may have a link to the jewels. With a 75,000-copy paperback and 30, 000-copy hardcover first printing.
Martin, Valerie. I Give It to You. Nan A. Talese: Doubleday. Aug. 2020. 304p. ISBN 9780385546393. $27.95; ebk. ISBN 9780385546409. Downloadable. HISTORICAL/LITERARY
In the Kafka/Orange Prize–winning Martin's latest title (after The Ghost of the Mary Celeste), American academic Jan rents an apartment in a villa in Tuscany for the summer to work on her biography of Mussolini. But she's finally more interested in the woman who hosts her at a Tuscan villa one summer and ultimately betrays her by telling her story.
Pop Debuts
Austin, Finola. Bronte's Mistress. Atria. Aug. 2020. 320p. ISBN 9781982137236. $27; ebk. ISBN 9781982137250. HISTORICAL
Blooms, Ashley. Every Bone a Prayer. Sourcebooks Landmark. Aug. 2020. 352p. ISBN 9781728216218. pap. $16.99. SOUTHERN
Giovinazzo, Diana. The Woman in Red. Grand Central. Aug. 2020. 384p. ISBN 9781538717417. $28; ebk. ISBN 9781538717424. lib. ebk. ISBN 9781538702703. CD. HISTORICAL
Katz, Erica. The Boys' Club. Harper. Aug. 2020. 416p. ISBN 9780062961488. $26.99; ebk. ISBN 9780062961501. WOMEN'S
In Brontë's Mistress, award-winning Secret Victorianist blogger Austin reimagines the passions that spilled forth when Lydia Robinson, mistress of Thorp Green Hall, welcomed Branwell Brontë as her son's tutor in a household that included his sister Anne as governess (100,000-copy first printing). In Blooms's Every Bone a Prayer, ten-year-old Misty lives in an Appalachian holler, communing closely with nature, avoiding her quarreling parents, and aware she must get out and face the world. Cocreator of the Wine, Women and Words literary podcast, Giovinazzo reconstructs the life of Italian revolutionary Anita Garibaldi in The Women in Red. In Katz's The Boy's Club, Harvard law grad Alex Vogel enthusiastically accepts an offer to join a prestigious Manhattan law firm and falls in line with the firm's competitive, materialist, sexist environment until events make her question everything (50,000-copy first printing). Multiple foreign rights and a Netflix series to come.