Plenty of domestic suspense this month, but the next in the late Clive Cussler's Det. Isaac Bell series brings early 1900s action and adventure.
Big Names
Barclay, Linwood. Find You First. Morrow. May 2021. 448p. ISBN 9780062678317. $27.99. lrg. prnt. SUSPENSE
Terminally ill tech billionaire Miles Cookson is eager to find the nine children he sired as a sperm donor when he was young and struggling, even as film documentarian Chloe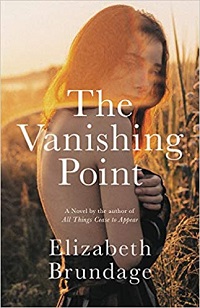 Swanson is eager to find her biological father. But in the meantime, all evidence of Miles's various children (and heirs) is being wiped off the map—along with the children themselves. With a 100,000-copy first printing.
Brown, Dale. Arctic Storm Rising. Morrow. May 2021. 400p. ISBN 9780063015043. $28.99. lrg. prnt. THRILLER/MILITARY
This first in a new series has U.S. Air Force intelligence officer Nick Flynn tasked with beating the Russians to the crash site after an American F-22 and a Russian aircraft meet head-on above Alaska's mountains and missiles are exchanged lethally—all in the midst of a raging blizzard. What's worse: The Russians are also hunting for a missing aircraft that has nuclear-armed stealth cruise missiles aboard. With a 125,000-copy first printing.
Cussler, Clive & Jack Du Brul. The Saboteurs. Putnam. May 2021. 400p. ISBN 9780593191224. $29. lrg. prnt. CD/downloadable. ACTION & ADVENTURE
In his 12th outing, Det. Isaac Bell blocks the assassination of a U.S. senator just moments after meeting the man. The senator has supported construction of the nearly completed Panama Canal, and his would-be assassins are evidently Panamanian insurgents who bitterly oppose it. Bell's last foray, The Titanic Secret, debuted at No. 5 on the New York Times best sellers list; note that Cussler passed away in February.
Graham, Heather. The Unforgiven. Mira: Harlequin. May 2021. 368p. ISBN 9780778331896. $28.99; pap. ISBN 9780778331827. $9.99. THRILLER/SUPERNATURAL
No word yet on plot, but Graham, winner of RWA Lifetime Achievement and International Thriller Writers Silver Bullet honors, returns with her mega-best-selling " Krewe of Hunters" series. With a 400,000-copy paperback and 10,000-copy hardcover first printing.
Kubica, Mary. Local Woman Missing. Park Row: Harlequin. May 2021. 352p. ISBN 9780778389446. $27.99. THRILLER/PSYCHOLOGICAL
When Shelby Tebow and then Meredith Dickey and her six-year-old daughter Delilah vanish within a few blocks' radius, the whole town anxiously assumes that the events are related. But the case is never solved, and 11 years later Delilah turns up with an explanation guaranteed to upend the town further and make the blood run cold. With a 200,000-copy first printing.
Big Debuts
Bazelon, Lara. A Good Mother: A Novel of Suspense. Hanover Square: Harlequin. May 2021. 320p. ISBN 9781335916099. pap. $16.99. SUSPENSE
At a U.S. Army base in Germany, a decorated combat veteran is knifed through the heart by his wife, who may have been acting in self-defense or protecting her infant daughter from abuse. Or maybe she's just a vicious killer. Glad to be back from maternity leave, defense lawyer Abby Rosenberg faces one tough assignment. With a 75,000-copy first printing.
Carter, Mary Dixie. The Photographer. Minotaur: St. Martin's. May 2021. 304p. ISBN 9781250790330. $27.99. CD. SUSPENSE
Delta Dawn photographs the children's parties of rich New Yorkers, wiping away tears and sneers with her deft edits. When she photographs little Natalie's party, she decides that she wants to be part of the glamour. Soon she's babysitting for Natalie, then insinuating herself into the family until finally realizing that she and Natalie's mother might have a common cause. With a 150,000-copy first printing.
More Don't-Miss Thrillers
Brundage, Elizabeth. The Vanishing Point. Little, Brown. May 2021. 384p. ISBN 9780316430371. $28. THRILLER/LITERARY
Decades ago, Julian Ladd lost out to roommate and fellow photography student Rye Adler, whose nude photograph of their classmate Magda helped launch his career, which finally led to his distinguished work as a war photographer. Now attending Rye's funeral—where there's no body to bury—Julian pieces together Rye's life and his own. From the author of the multi-starred All Things Cease To Appear.
Cobb, May. The Hunting Wives. Berkley. May 2021. 368p. ISBN 9780593101131. $26. Downloadable. SUSPENSE
Discontented Texas wife and mother Sophie O'Neill is drawn to socialite Margot Banks and joins a group she favors, the Hunting Wives, who go in for late-night target practice and extreme partying. Then the body of a teenage girl is found in their neck of the woods. Author of the IPPY Silver Award winner Big Woods, Cobb breaks out in hardcover following a six-publisher auction.
Dorn, L.R. The Anatomy of Desire. Morrow. May 2021. ISBN 9780063041929. $27.99. lrg. prnt. CRIME
Formatted as a true-crime docuseries, this reimagining of Theodore Dreiser's An American Tragedy features Cleo Ray, an up-from-nothing Hollywood fitness coach and social media influencer who paddles off on a canoeing trip with a young woman later found dead. Was it an accident or murder, and where's Cleo? From film director/writer/producer Matt Dorff and Emmy Award winner Suzanne Dunne, writing pseudonymously; with a 150,000-copy first printing.
Gaylin, Alison. The Collective. Morrow. May 2021. 352p. ISBN 9780063083158. $27.99; pap. 9780063000926. $16.95. lrg. prnt. SUSPENSE
Blaming her daughter's death five years previously on a privileged young man who went unpunished, Camille Gardner joins a secret group of women bitterly angry over the unavenged deaths of loved ones. But are their carefully plotted revenge killings role playing or icy reality? From USA TODAY best-selling and Edgar Award–winning Gaylin; with a 100,000-copy paperback and 30,000-copy hardcover first printing.
Herron, R. H. Hush Little Baby. Dutton. May 2021. 368p. ISBN 9780593183496. $27. Downloadable. THRILLER/DOMESTIC
Having recovered from a brutal upbringing and subsequent alcoholism, Jillian faces new trouble: she's pregnant with the biological child of her wife, Rochelle, who has just abandoned her, and things start missing from her house even as candles burn she's sure she hasn't lit. Is Rochelle spooking her? Or a devious member of her own mommy group? Or is she somehow imagining it all to sabotage her pregnancy? From a nationally best-selling author writing under a pseudonym.
Tapper, Jake. The Devil May Dance. Little, Brown. May 2021. 352p. ISBN 9780316530231. $28. THRILLER/POLITICAL
Award-winning CNN anchor Tapper brings back Charlie and Margaret Marder of The Hellfire Club, soon to be a TV series on HBO MAX. The Sixties politicos would like to settle into their Washington, DC, home but are asked by Attorney General Robert F. Kennedy to investigate a threat to the country's security. And that brings them to Hollywood, the Rat Pack, and the brand-new Church of Scientology.