Thrillers, mystery, and women's fiction for the genre-hungry.
Click here for additional new Prepub Alert columns
Banville, John. April in Spain. Hanover Square: Harlequin. Oct. 2021. 304p. ISBN 9781335471406. $27.99. CD. MYSTERY
Dublin pathologist Quirke is vacationing on the Spanish coast with his wife when he's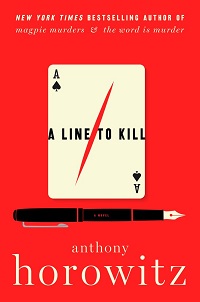 spooked by the sight of someone in a bar made dusky by twilight. The woman he spots appears to be April Latimer, murdered years ago by her brother in a crime that rocked one of Ireland's most prominent political families to its roots, and a puzzled Quirke soon has Det. St John Strafford winging down from Ireland to investigate. With a 150,000-copy first printing.
Hadfield, Chris. The Apollo Murders. Mulholland: Little, Brown. Oct. 2021. 336p. ISBN 9780316264532. $28. THRILLER
Having made his mark with best-selling science titles and juvenile fiction, astronaut Hadfield turns to adult fiction with a Cold War thriller that vivifies the Space Race. In 1973, Houston flight controller Kazimieras "Kaz" Zemeckis is struggling to keep his NASA crew focused as it competes with a Soviet team to get to the Moon, but someone aboard Apollo 18 has bloody intentions, as the title suggests. With a 150,000-copy first printing.
Hausmann, Romy. Sleepless. Flatiron: Macmillan. Oct. 2021. 336p. ISBN 9781250824790. $26.99. THRILLERS
Nadja Kulka committed a crime and paid the price. Now she's out of prison, with an apartment, a decent job, and a couple of friends, including her boss's alluring, wild-hare wife Laura. When Laura kills her lover and grabs Nadja's hand for help, Nadja can't say no, but somewhere deep in the woods she begins to suspect that she's being used. From the author of the multi-starred Dear Child; with a 150,000-copy first printing.
Horowitz, Anthony. A Line To Kill. Harper. Oct. 2021. 384p. ISBN 9780062938169. $27.99. lrg. prnt. MYSTERY
It's not all fun and games when former detective inspector Daniel Hawthorne and his trusty sidekick, author Anthony Horowitz, attend an exclusive literary festival on Alderney, a blissful, salt-swept island off England's south coast. The oddball guests range from a French poet to a blind psychic to a war historian, and the suspicious death of high-up local puts the island in lockdown. With a 100,000-copy first printing.
Steel, Danielle. The Butler. Delacorte. Oct. 2021. 272p. ISBN 9781984821522. $28.99. lrg. prnt. WOMEN
Raised by a devoted German mother in Buenos Aires, Joachim has left his twin brother behind and is training to be a butler in Paris, where he accepts a job to help Olivia White set up an apartment. Olivia, whose magazine has failed, is in the City of Light to reinvent herself and discovers that she and Joachim work well together. Then Joachim learns some dark family secrets: his grandfather died in prison, his rich father abandoned him, and his brother is now a dangerous criminal.
Click here for additional new Prepub Alert columns