National Book Foundation honorees, Man Booker Prize and International Prize claimants, and New York Times best-selling authors in fiction and nonfiction combine to create a long list of top reading for January 2020.
Allende, Isabel. A Long Petal of the Sea. Ballantine. Jan. 2020. 336p. ISBN 9781984820150. $28; ebk. ISBN 9781984820167. CD/downloadable. LITERARY FICTION
Winner of the National Book Foundation's Lifetime Achievement Award, Allende explores the aftermath of the Spanish Civil War, as pregnant young widow Roser flees Franco's Spain with Victor Dalmau, an army doctor and the brother of her dead husband. They enter a marriage of convenience to survive, boarding the SS Winnipeg for Chile—"the long petal of sea and wine and snow," as Pablo Neruda calls it—as they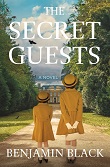 learn what being an exile really means and long to return to their homeland.
Black, Benjamin. The Secret Guests. Holt. Jan. 2020. 304p. ISBN 9781250133014. $27; ebk. ISBN 9781250133021. HISTORICAL FICTION
Writing as Black, Man Booker Prize winner John Banville imagines that during the Blitz, princesses Elizabeth and Margaret were removed from London to the estate of the Duke of Edenmore in neutral Ireland. English secret agent Celia Nashe and Irish detective Garda Strafford are tasked with minding them, as servants and townsfolk, some of whom lost family in the war for independence from Britain, begin to suspect who the two young ladies languishing at the manor house really are. Black says he has information confirming that the princesses really were in England during the war, which makes this book will likely stir conversation beyond readers of historical fiction.
Cercas, Javier. Lord of All the Dead: A Nonfiction Novel. Knopf. Jan. 2020. 228p. tr. from Spanish by Anne McLean. ISBN 9780525520900. $26.95; ebk. ISBN 9780525520917. MEMOIR
As with The Imposter, the Man Booker International Prize long-listed study of fraudulent Holocaust survivor Enric Marco, Cercas reconstructs a life with a novelist's finesse, raising the question whether this is fiction or nonfiction (see the subtitle). His subject is his great-uncle Manuel Mena, who died at 19 in the Spanish Civil War's worst battle, while fighting for Franco's army. Was he a fascist or an idealist? Can a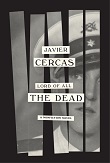 good man be aligned with a bad cause? A blend of family history, scholarship, and war story and already winner of the inaugural André Malraux Prize; the title comes from The Odyssey, with Manuel compared to Achilles.
Colfer, Eoin. Highfire. Harper Perennial. Jan. 2020. 384p. ISBN 9780062938558. $19.99; ebk. ISBN 9780062938589. FANTASY
The New York Times best-selling author of the "Artemis Fowl" series and the adult crime novels Plugged and Screwed, Colfer turns to dark-laughs fantasy in this story of Vern, a has-been dragon hiding out in the bayous, who would rather drink vodka and light his cigarettes with nose sparks than set the world on fire. Then he rescues 15-year-old Everett "Squib" Moreau from gone-bad sheriff Hooke, who murders Squib's boss and hankers after Squib's mother. Vern protects Squib, Squib buys Vern vodka, and they're set for a showdown with Hooke. With a 200,000-copy first printing.
Ghattas, Kim. Black Wave: The Saudi-Iran Wars on Religion and Culture That Destroyed the Middle East. Holt. Jan. 2020. 368p. ISBN 9781250131201. $30; ebk. ISBN 9781250131218. HISTORY
Beirut-born Ghattas, author of the New York Times best-selling The Secretary and part of an Emmy Award–winning BBC team covering the Lebanon-Israel conflict of 2006, argues that the Sunni-Shia antipathy seen as informing Islam really began only after the 1979 Iranian revolution, with Shia Iran and Sunni Saudi Arabia using religion as part of their toolkit in the fight for dominance in the region. That sowed the seeds for the 1991 American invasion of Iraq, the September 11 attack, and the rise of ISIS. Food for thought; lots of publicity.
Greenwell, Garth. Cleanness. Farrar. Jan. 2020. 208p. ISBN 9780374124588. $26; ebk. ISBN 9780374718145. LITERARY FICTION
Greenwell's What Belongs to You won the British Book Award for Debut of the Year, got long-listed for the National Book Award, and claimed finalist status for six other awards, so pay attention to this new work. In Sofia, Bulgaria, as hot winds blow and protestors swarm the streets, an American teacher preparing to leave after many years recalls significant events—a queer student's confession evoking his own first love, an affair with another foreigner that both hurts and heals—which helps him understand how we find ourselves, our beloveds, and our place in the world.
Hurston, Zora Neale. Hitting a Straight Lick with a Crooked Stick: Stories from the Harlem Renaissance. Amistad. Jan. 2020. 192p. ISBN 9780062915795. $22.99; ebk. ISBN 9780062915818. AFRICAN AMERICAN FICTION
Not only does this collection include some of the greatest stories from the great Hurston, examining race, class, sex, and love within the context of African American folk culture, but it includes eight "lost" Harlem Renaissance tales discovered in obscure periodicals and archives. The result is a refreshed view of Hurston as an American classic. With a 100,000-copy first printing.
Krugman, Paul. Arguing with Zombies: Economics, Politics, and the Fight for a Better Future. Norton. Jan. 2020. 416p. ISBN 9781324005018. $29.95; ebk. ISBN 9781324005025. ECONOMICS
What's better than having a Nobel Prize winner explain the basic financial issues surrounding national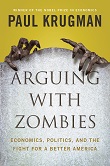 health care in the United States, the housing bubble and financial meltdown of 2007–08, the European Union and the downslide into Brexit, and the attack on Social Security? And who better than Krugman for going after zombie economics, e.g., misunderstandings about how economics really work that just won't die? Right on time for the 20th anniversary of Krugman's New York Times column.
Levitin, Daniel J. Successful Aging: A Neuroscientist Explores the Power and Potential of Our Lives. Dutton. Jan. 2020. 544p. ISBN 9781524744182. $30; ebk. ISBN 9781524744199. Downloadable. NEUROSCIENCE
As you might expect, the neuroscientist who wrote the New York Times best sellers This Is Your Brain on Music and The Organized Mind has a lot to say about what happens when our brains age. He cites the years after 60 as a unique developmental stage with its own distinctive advantages and challenges and shows us how to make the best of them, offering resilience builders and cognitive enhancement techniques. Almost like neuroscientific self-help.
Marx, Patricia (text) & Roz Chast (illus.). You Can Only Yell at Me for One Thing at a Time: Rules for Couples. Celadon: Macmillan. Jan. 2020. 112p. ISBN 9781250225139. $20; ebk. ISBN 9781250225122. HUMOR/RELATIONSHIPS
Celebrated New Yorker contributor Marx joins with celebrated New Yorker cartoonist Chast to offer tips about healthy relationships that go beyond old saws like "Don't go to bed angry." My favorites so far: "It is easier to stay inside and wait for the snow to melt than to fight about who should shovel" and "If someone is very picky about how the laundry should be done, as opposed to shoving it all in the washing machine and then shoving it all in the dryer, that person should do the laundry."
Newkirk, Ingrid & Gene Stone. Animalkind: Remarkable Discoveries About Animals and the Remarkable Ways We Can Be Kind to Them. S. & S. Jan. 2020. 304p. ISBN 9781501198540. $27; ebk. ISBN 9781501198564. ANIMAL RIGHTS
Founder and PETA president Newkirk and best-selling author Stone join forces to reveal remarkable insights into the emotional lives and varied abilities of animals, from mice that sing underwater to elephants that mourn loved ones. They also highlight the many ways humans are learning to avoid using and abusing animals as we once did. As the subtitle says, it's about being kind; with a 50,000-copy first printing.
Smith, Danez. Homie: Poems. Graywolf. Jan. 2020. 96p. ISBN 9781644450109. pap. $16; ebk. ISBN 9781644451090. POETRY
Following Don't Call Us Dead, a National Book Award finalist and LJ Best Poetry Book, Smith's new work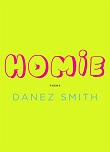 arises from the loss of a close friend and charts the poet's journey toward joy and affirmation in a nation that remains divided and xenophobic. The importance of emotional closeness—of the simple acts of love among family or those embraced as family—emerges in a work that's at once elegy, diary, and call to arms.
Stiglitz, Joseph E. with Carter Dougherty & the Foundation for European Progressive Studies. Rewriting the Rules of the European Economy: An Agenda for Growth and Shared Prosperity. Norton. Jan. 2020. 336p. ISBN 9780393355635. $30. ECONOMICS
In Europe, economies are struggling, social networks are threatened, and extremist parties are rising, particularly on the Right. The Nobel Prize–winning Stiglitz joins with a leading progressive European think tank to recommend ways to reformulate rules that have governed Europe for the last decades. The aim? A more equitable and prosperous Continent—important for us, too.
Yoon, Paul. Run Me to Earth. S. & S. Jan. 2020. 272p. ISBN 9781501154041. $26; ebk. ISBN 9781501154065. LITERARY FICTION
A National Book Foundation 5 Under 35 honoree, winner of the Young Lions Fiction Award for his novel Snow Hunters, and author most recently of the story collection The Mountain, an LJ and NPR Best Book of 2017, Yoon returns with a new novel set in 1960s Laos. There, three orphans named Alisak, Prany, and Noi meet fiercely dedicated doctor Vang when they take shelter in a bombed-out field hospital. Soon they are acting as motorcycle couriers, steering carefully across fields laced with unexploded bombs as they help Vang care for the wounded. Finally, Vang secures their passage on the last helicopters leaving the country—and they are thrown into the madness of the larger world. With a 60,000-copy first printing.