Award winners Edna O'Brien and Howard Jacobson offer new novels, plus Sidney Blumenthal on Lincoln, Richard Crawford on Gershwin, Jonathan Safran Foer on Earth as a meat-packing district, Clyde W. Ford on IBM's institutional racism, Nicholas Lemann on the economics of our decline, Amity Shlaes on Great Society consequences, Ian Urbina on our lawless oceans, and Steve Vogel on a Cold War Berlin tunnel.
Blumenthal, Sidney. All the Powers of Earth: The Political Life of Abraham Lincoln. Vol. 3: 1856–1863. S. & S. Sept. 2019. 512p. ISBN 9781476777283. $35; ebk. ISBN 9781476777313. BIOGRAPHY
Following A Self-Made Man and Wrestling with His Angel, both praised, here is the third volume in journalist and former Clinton adviser Blumenthal's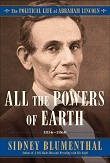 thoroughgoing study of President Abraham Lincoln. This book opens with Lincoln refusing to compromise on the secession crisis and ends with the Emancipation Proclamation. With a 50,000-copy first printing.
Crawford, Richard. Summertime: George Gershwin's Life in Music. Norton. Sept. 2019. 560p. ISBN 9780393052152. $39.95; ebk. ISBN 9780393635416. BIOGRAPHY
George Gershwin isn't important just to my life (I grew up listening to my father play "Summertime" on the piano, and now my daughter performs it). He was a singular force in American music, moving from accompanist to songwriter of Broadway musical comedy to Rhapsody in Blue and the grand "folk opera" Porgy and Bess. A prolific author (e.g., America's Musical Life) and professor emeritus at the University of Michigan, Crawford arcs through Gershwin's life and work.
Foer, Jonathan Safran. We Are the Weather: Saving the Planet Begins at Breakfast. Farrar. Sept. 2019. 288p. ISBN 9780374280000. $24; ebk. ISBN 9780374712525. CD. SOCIAL SCIENCE/CLIMATE
Sure, we know climate change is a problem, but what are we going to do about it? Leading novelist Foer (Here I Am), also the author of the nonfiction Eating Animals, urges action now, arguing that it all "begins at breakfast." We've turned the planet into one giant factory for producing meat, and we're paying the consequences.
Ford, Clyde W. Think Black: A Memoir of Sacrifice, Success, and Self-Loathing in Corporate America. Amistad. Sept. 2019. 224p. ISBN 9780062890566. $25.99; ebk. ISBN 9780062890580. MEMOIR
A psychotherapist and author of both fiction and nonfiction (he was named a Literary Lion by the King County Library System in 2006, 2007, and 2008 and is a Zora Neale Hurston/Richard Wright Award winner to boot), Ford here offers a memoir of both his father, who battled institutional racism and the prejudice of colleagues as IBM's first black software engineer, and of his own experiences at IBM decades later. From his experiences, John Stanley Ford learned the self-loathing of the title, a fate his son learned to overcome.
Jacobson, Howard. Live a Little. Hogarth: Crown. Sept. 2019. 288p. ISBN 9781984824219. $26; ebk. ISBN 9781984824233. Downloadable. LITERARY FICTION
From the Man Booker Prize–author of The Finkler Question, this tough-but-tender late-life story of the relationship between Beryl Dusinbery, who's losing her memory and hard on her caretakers, and Shimi Carmelli. Shimi is considered quite the catch among the widows of North London, but his memory is good enough to recall a childhood incident that has always darkened his life.
Lemann, Nicholas. Transaction Man: The Rise of the Deal and the Decline of the American Dream. Farrar. Sept. 2019. 336p. ISBN 9780374277888. $28; ebk. ISBN 9780374713782. ECONOMICS
To explain our wrenching inequality, Lemann starts with Adolf Berle, Franklin Delano Roosevelt's chief economic theorist, who envisioned a society dominated by large corporations; moves to Harvard Business School's Michael Jensen insisting in the 1970s that it's all about maximizing shareholder value; to today's Silicon Valley moment, with LinkedIn cofounder Reid Hoffman dreaming that "networks" can reknit our social fabric. From New Yorker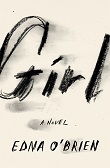 staff writer Lemann, dean emeritus at the Columbia Journalism School.
O'Brien, Edna. Girl. Farrar. Sept. 2019. 240p. ISBN 9780374162559. $26; ebk. ISBN 9780374721381. CD. LITERARY FICTION
A winner of multiple awards, including the Irish PEN Lifetime Achievement Award, O'Brien leaves home for this story of the young women abducted by Boko Haram. As captives in northeast Nigeria, they experience terror and hunger, then manage a daring escape through the dangerous forest and arrive home to encounter bureaucracy and the suspicion of family and friends if they bring with them a child tainted by enemy blood.
Shlaes, Amity. Great Society: A New History of the 1960s in America. Harper. Sept. 2019. 480p. ISBN 9780061706424. $32.50; ebk. ISBN 9780062199102. lrg. prnt. CD. HISTORY
Chair of the board of the Calvin Coolidge Presidential Foundation and author of such New York Times best sellers The Forgotten Man: A New History of the Great Depression, Shlaes here argues that Lyndon B. Johnson's Great Society create its share of forgotten men, which led to the advent of Nixon, Reagan and, finally, Trump. With a 150,000-copy first printing.
Urbina, Ian. The Outlaw Ocean: Journeys Across the Last Untamed Frontier. Knopf. Sept. 2019. 576p. ISBN 9780451492944. $30; ebk. ISBN 9780451492951. CD/downloadable. POLITICS
Home to more than just freighters and fishing ships, the ocean is the last true frontier on Earth, which has led to unrestrained criminality ranging from piracy to human trafficking to environmental crimes. Pulitzer Prize winner Urbina, who won a Polk Award for the New York Times series on which this book is based, traveled the seas for years, investigating the industries and people who thrive there, often beyond the law. With a 60,000-copy first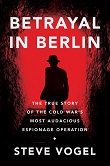 printing.
Vogel, Steve. Betrayal in Berlin: The True Story of the Cold War's Most Audacious Espionage Operation. Custom House: HarperCollins. Sept. 2019. 576p. ISBN 9780062449627. $28.99; ebk. ISBN 9780062449610. HISTORY
It sounds like thriller territory, but it's for real: during the Cold War, the CIA planned to build a secret tunnel into East Berlin to tap into KGB and Soviet military telecommunication lines. Then came the Soviet mole code-named Agent Diamond. Born in Berlin, where his father served as a CIA officer, Pulitzer Prize finalist Vogel reported from Cold War Germany, then moved on to hot-spot military conflict before circling back to this story.